This time we will scrape data on the clothing of the ocean graphics on SHOPBOP.
SHOPBOP is a well-known women's fashion shopping site in the United States. From women's clothing, bathing suits, wedding dresses, handbags, boots, scarves, jewellery and other accessories, SHOPBOP provides everything that a fashionable women's wardrobe needs.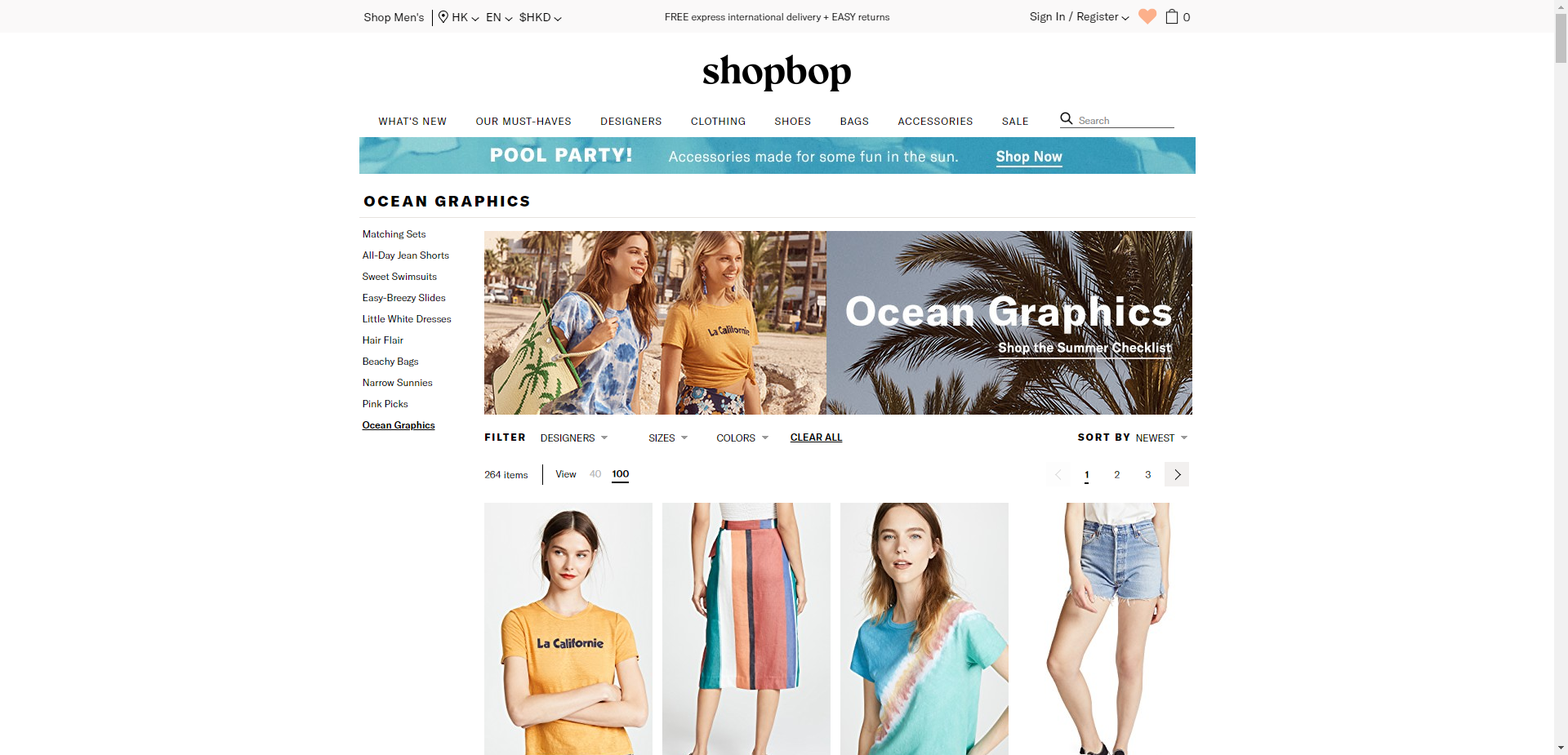 Step 1. Creating a task
Open ScrapeStorm,enter URL and click "Get Started".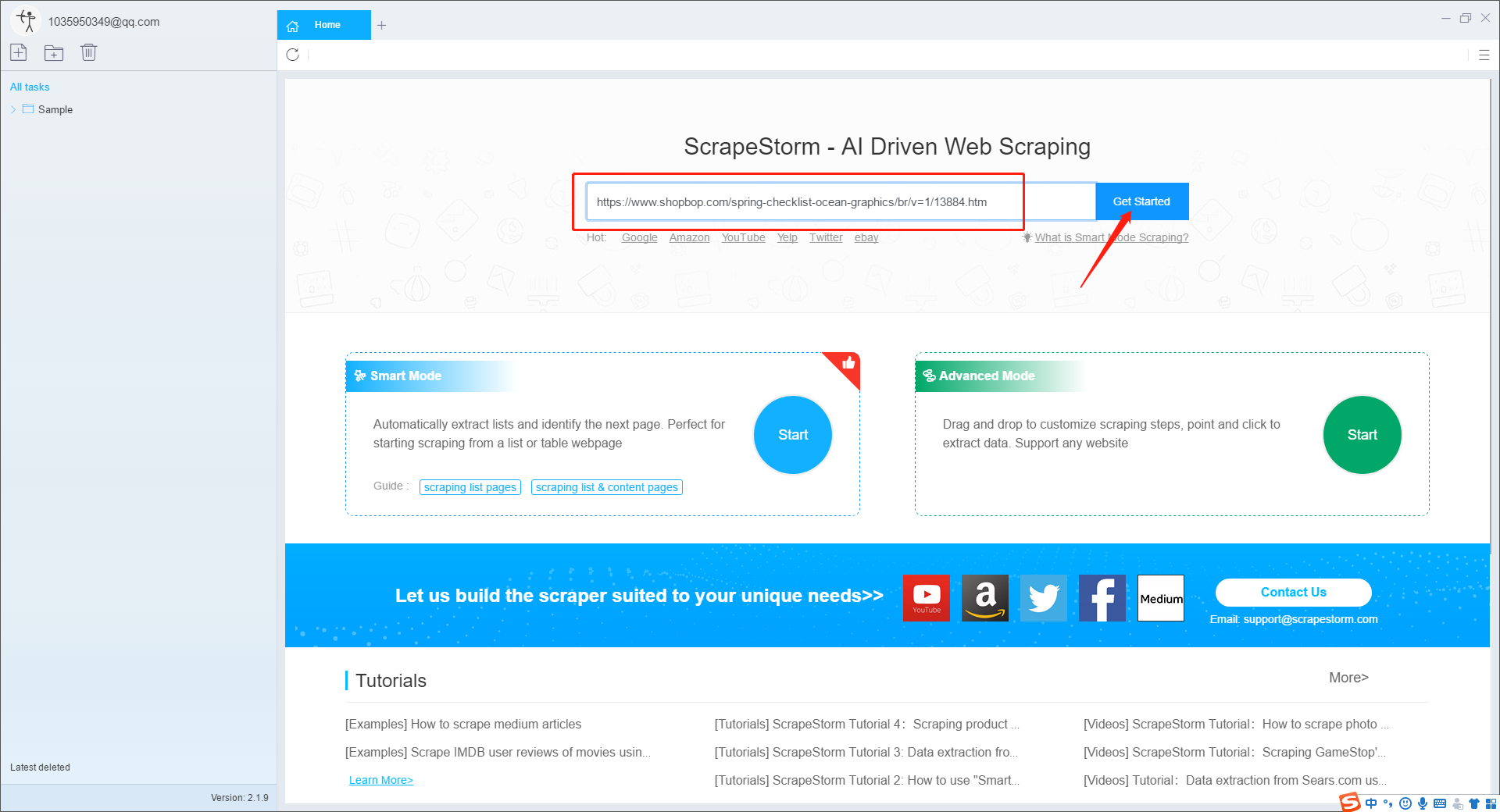 Step 2.Wait a minute, ScrapeStorm will extract data from the listing url automatically.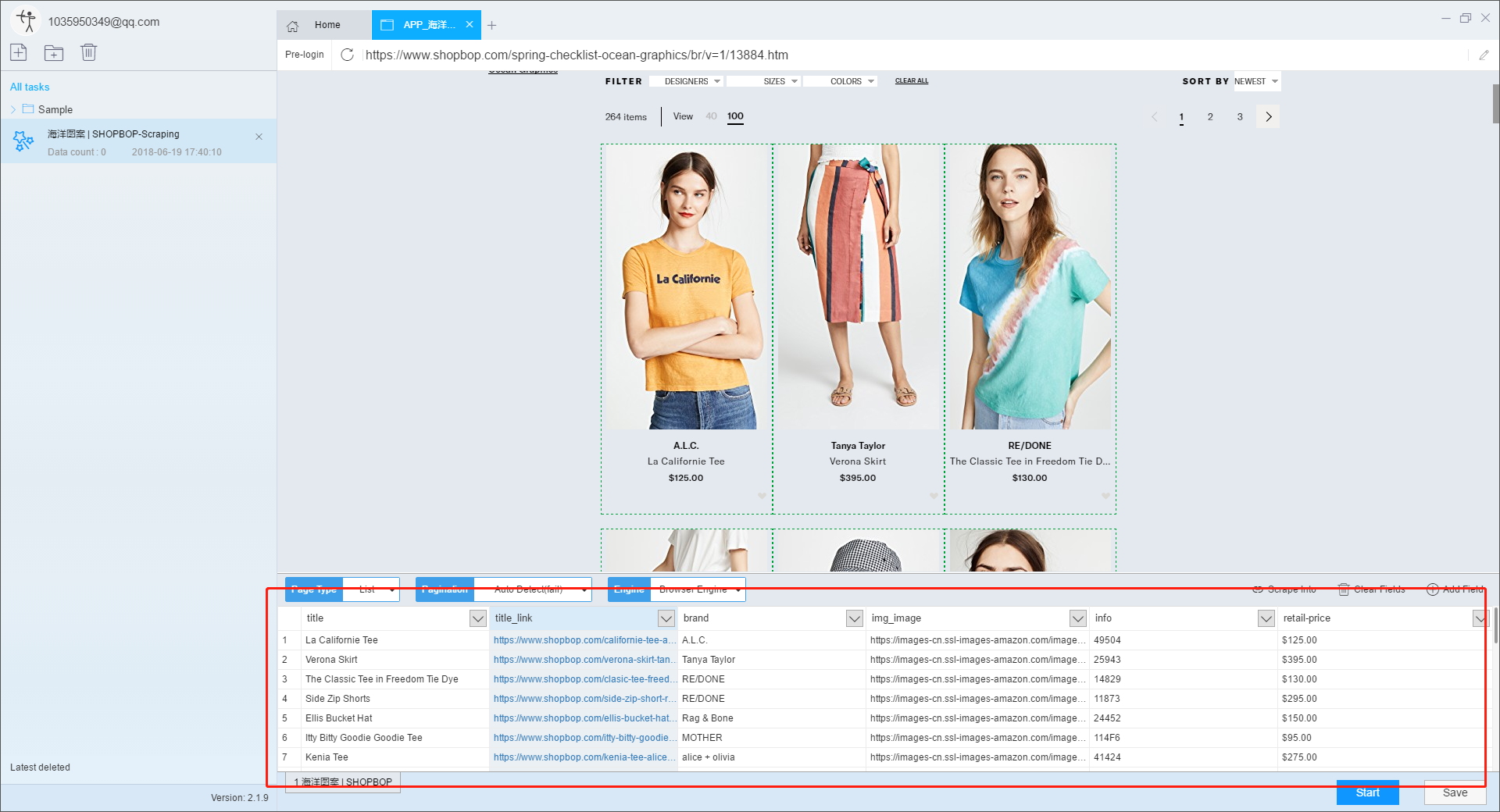 Step 3.Further data scrapy
Click title_link,then click Scrape into.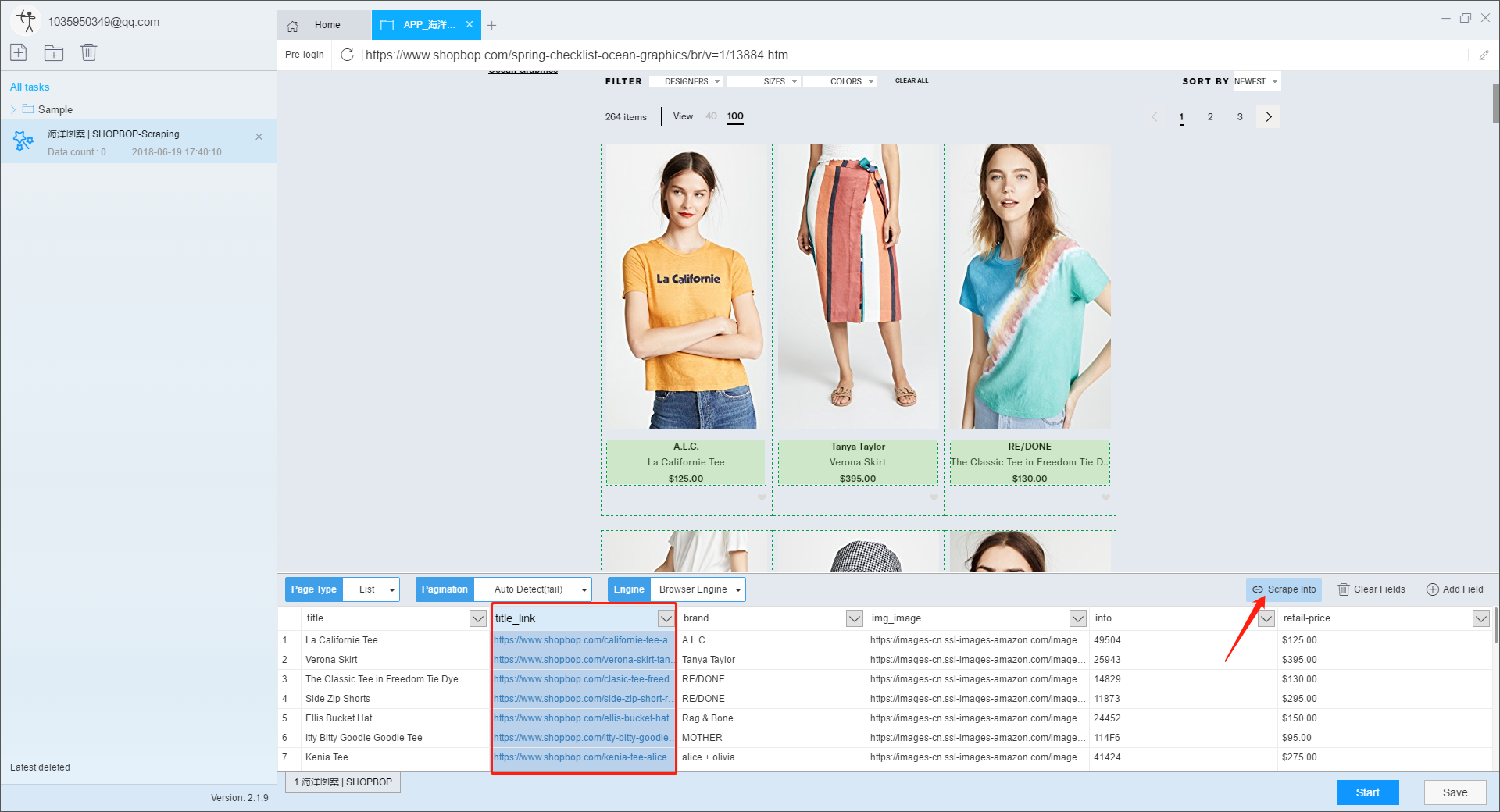 Scrape the data you need.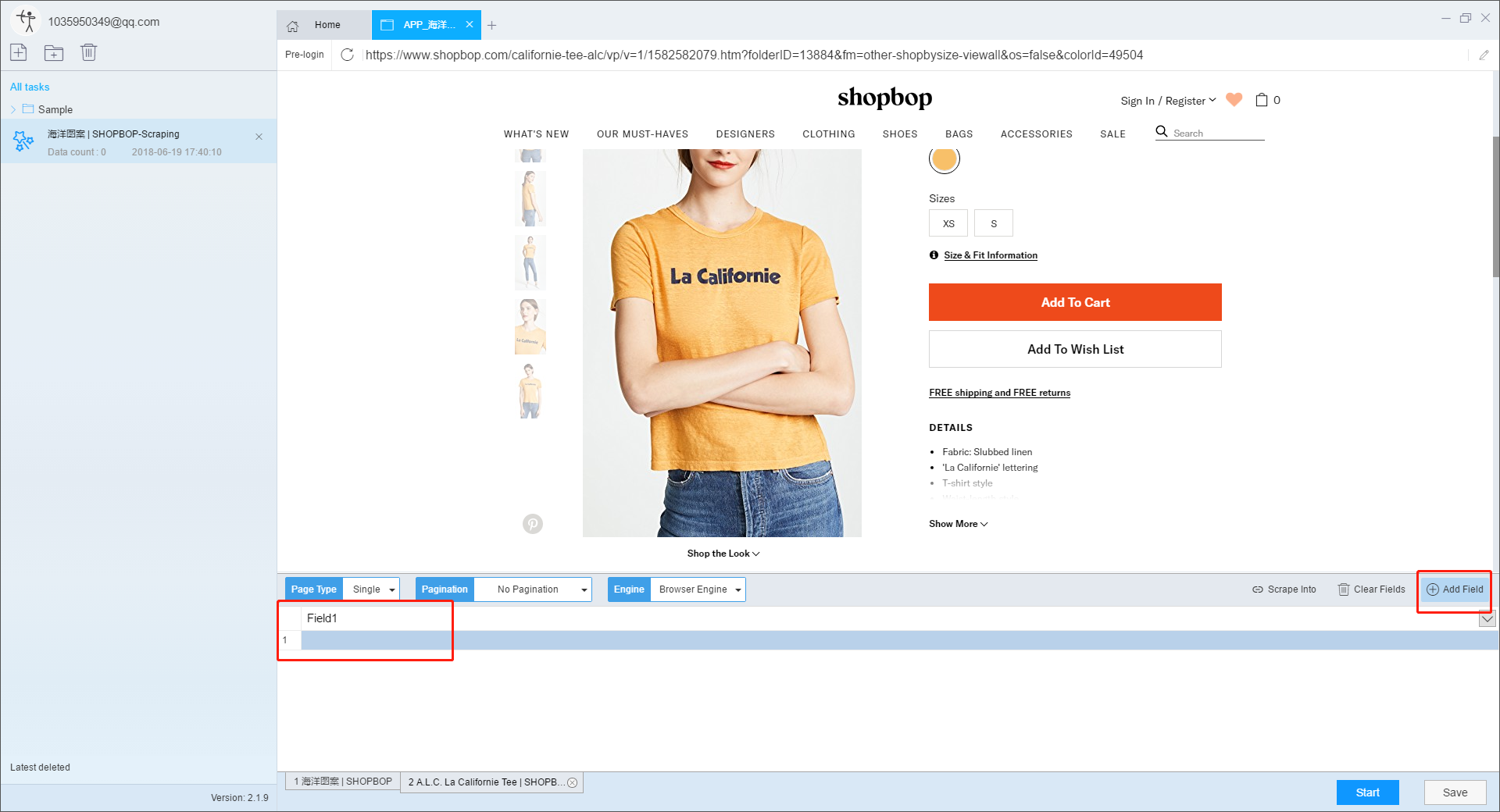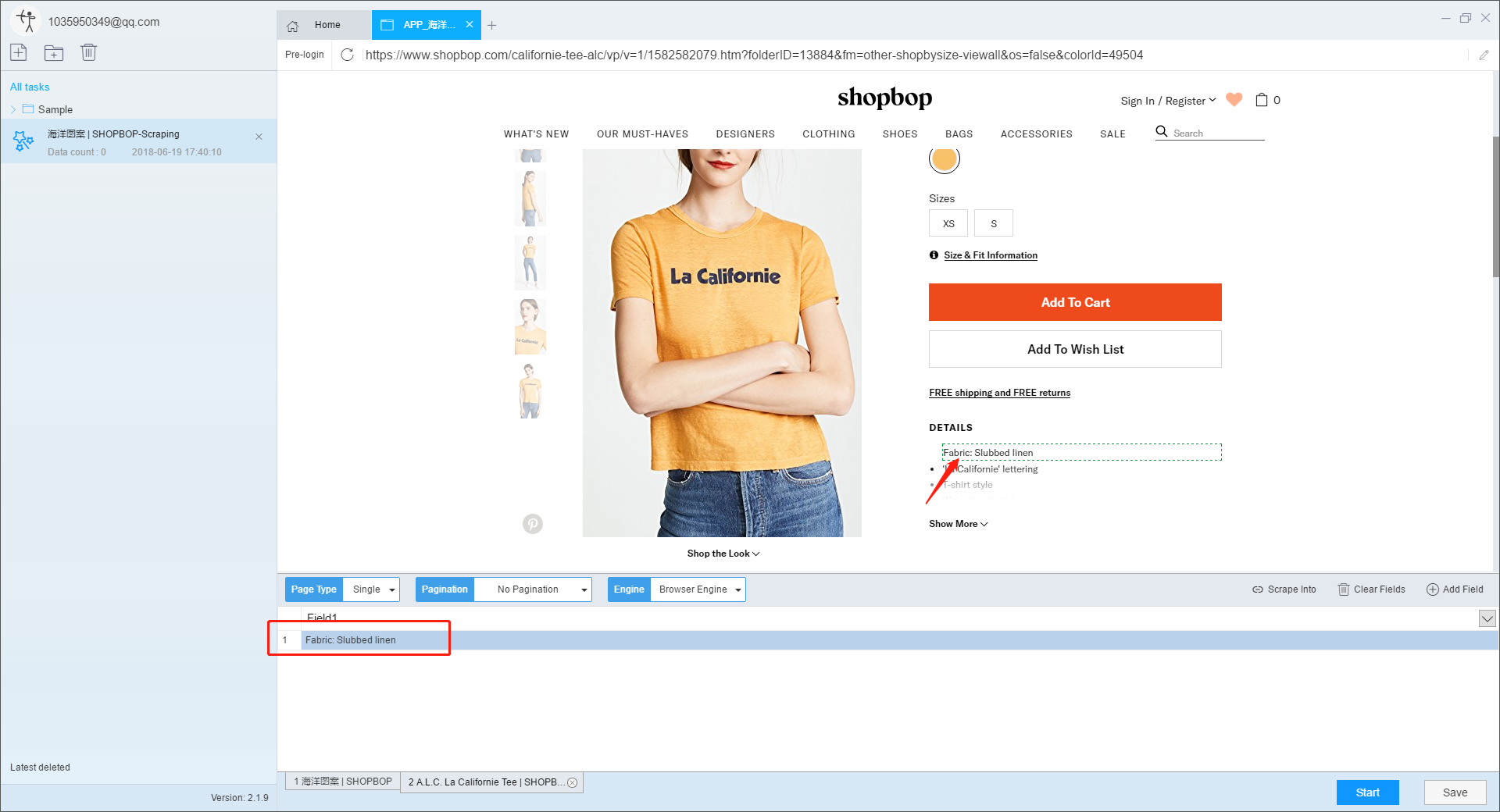 Step 4. Starting to extract
Click "Start", then you can find that ScrapeStorm has extracted more data to you.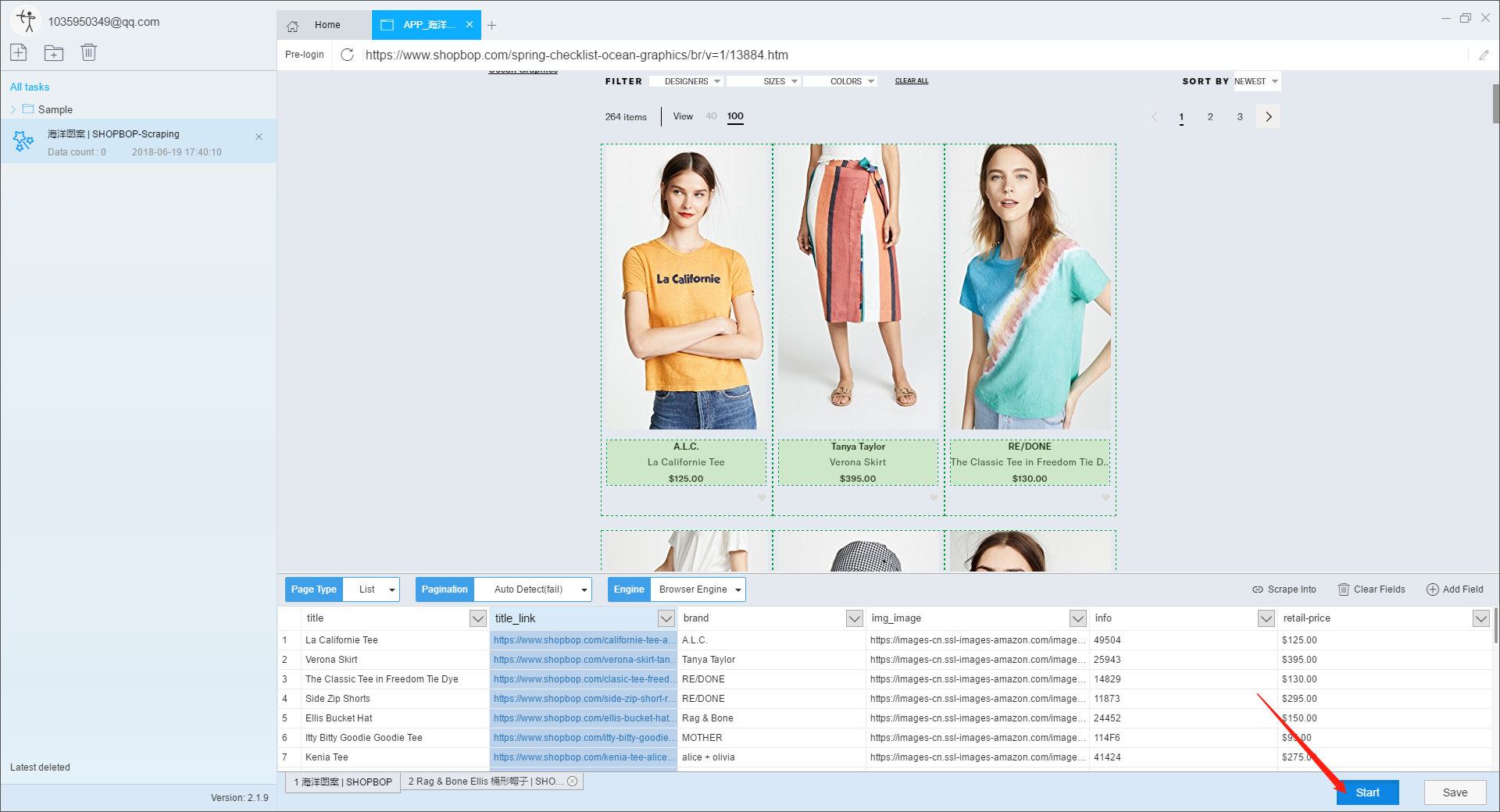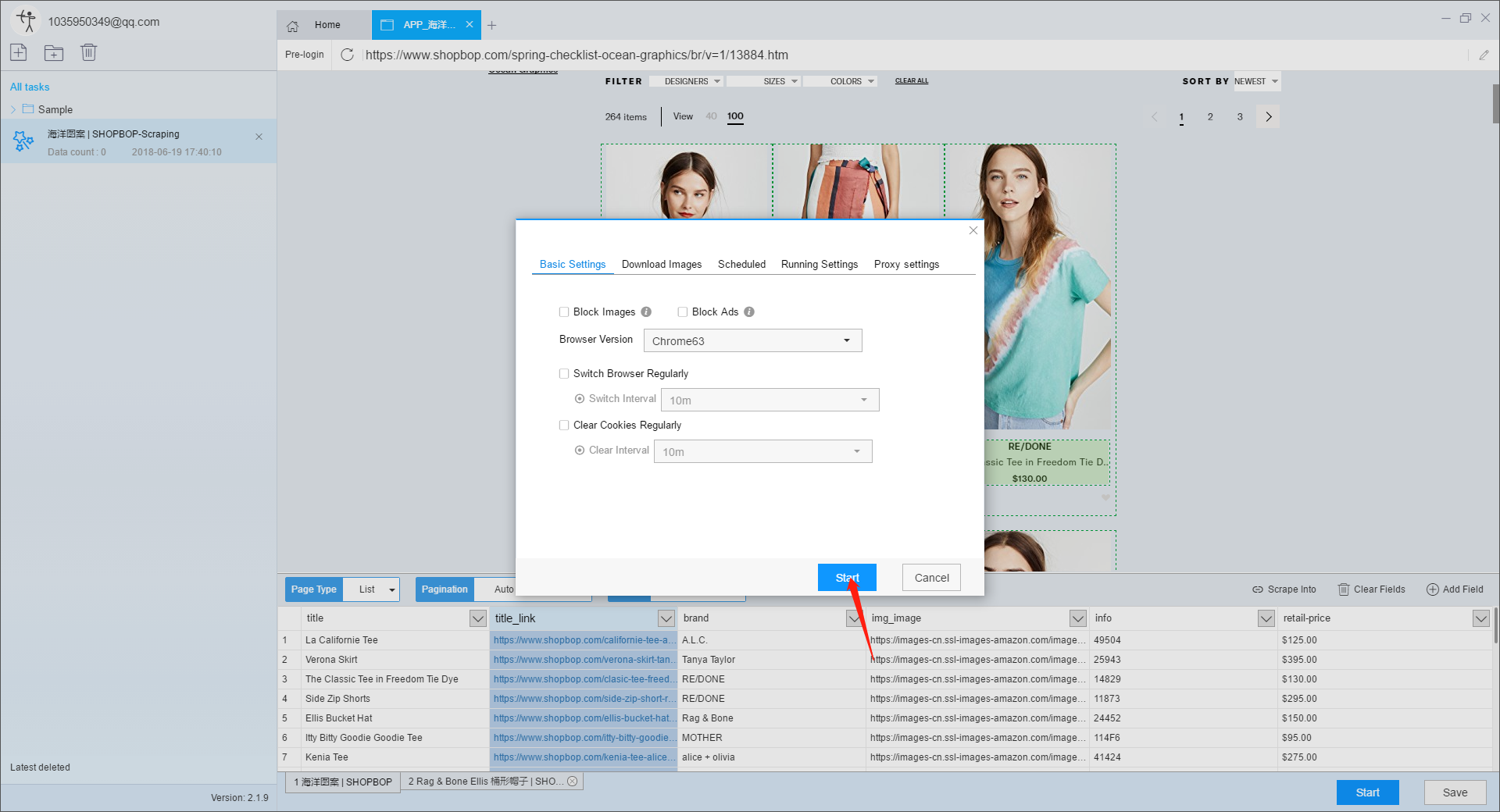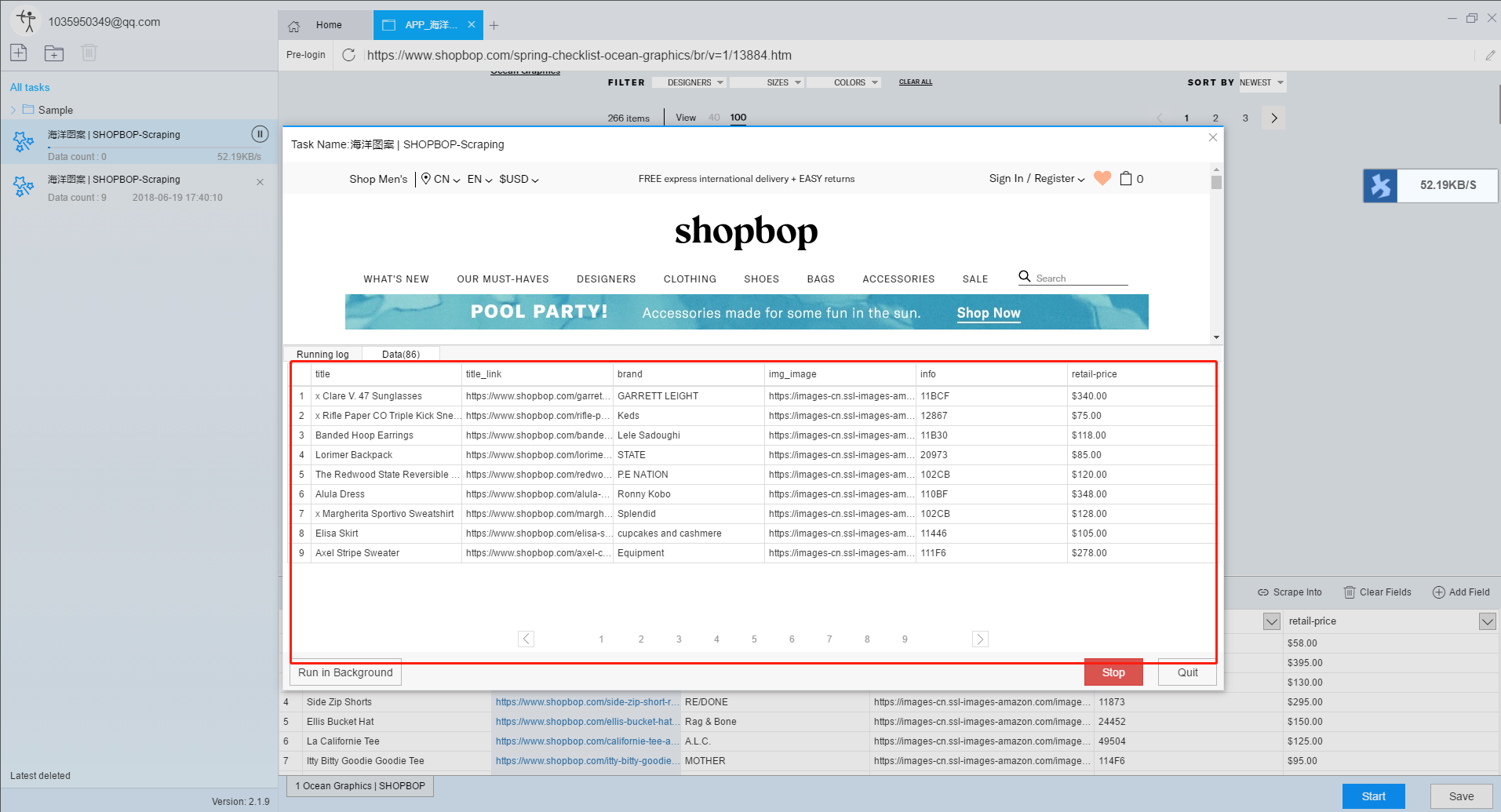 Step 5.Click "Export" to download your data.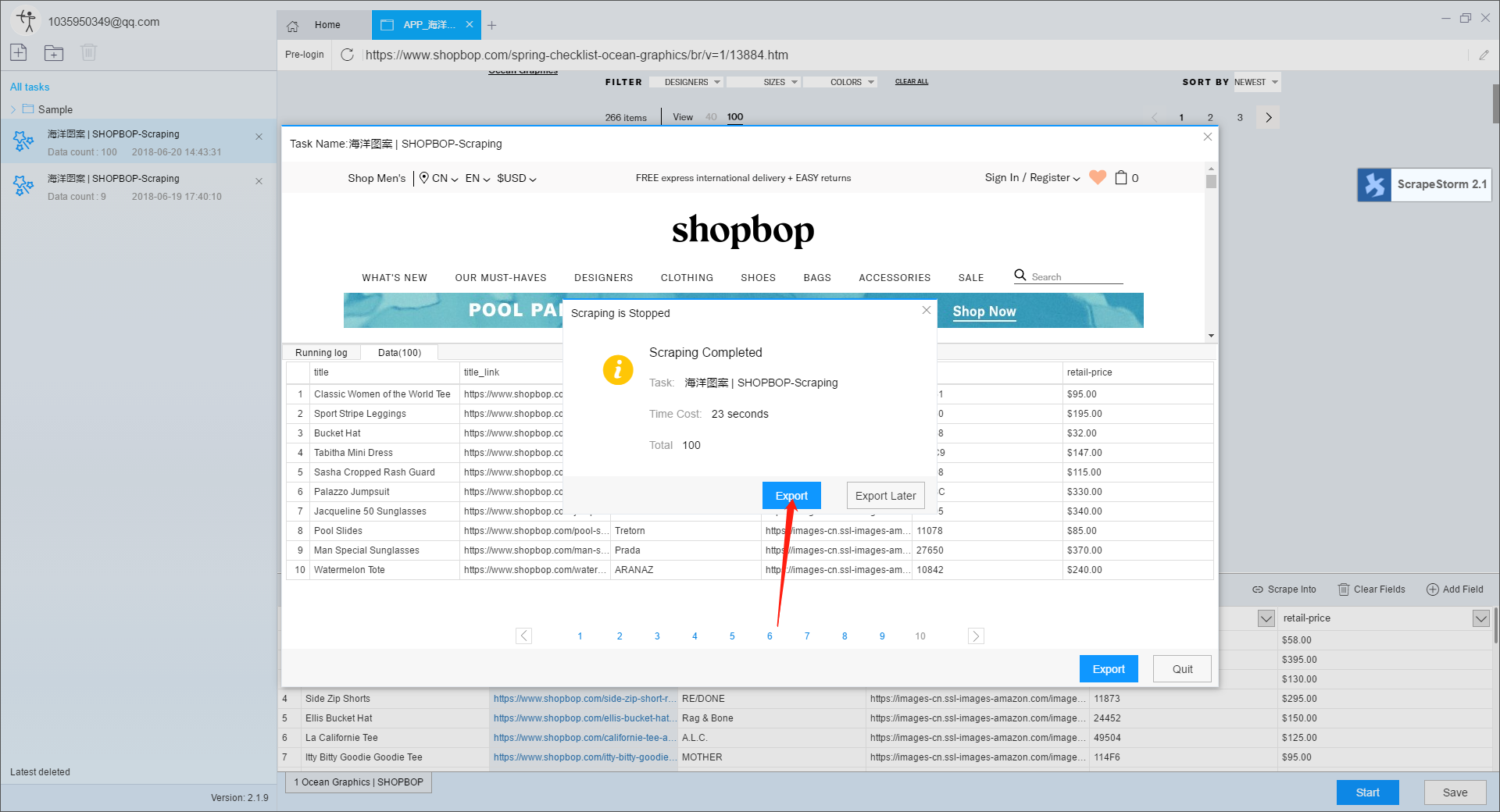 The CSV Data: