In this article, we will tell you how to scrape comapny datas from thomasnet by using ScrapeStorm's "Smart mode".
Scrape website: https://www.thomasnet.com/
Steps:
1.Downlaod and install ScrapeStorm, register an account with your e-mail, and login.
ScrapeStorm for Windows, MacOS and Linux Download: http://www.scrapestorm.com/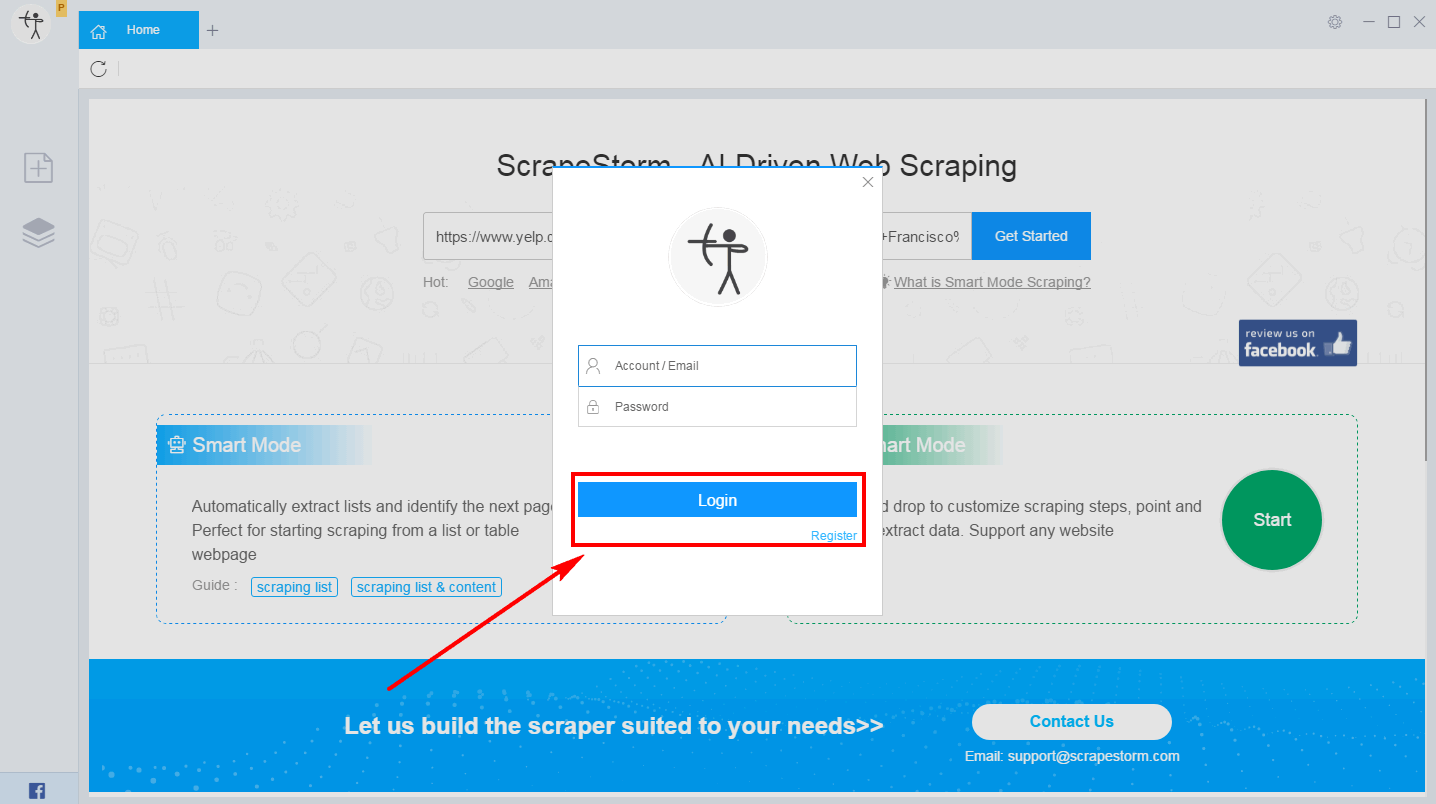 2.Select "Smart mode", input url , click "Create" button, wait a few minutes, finish loading the url.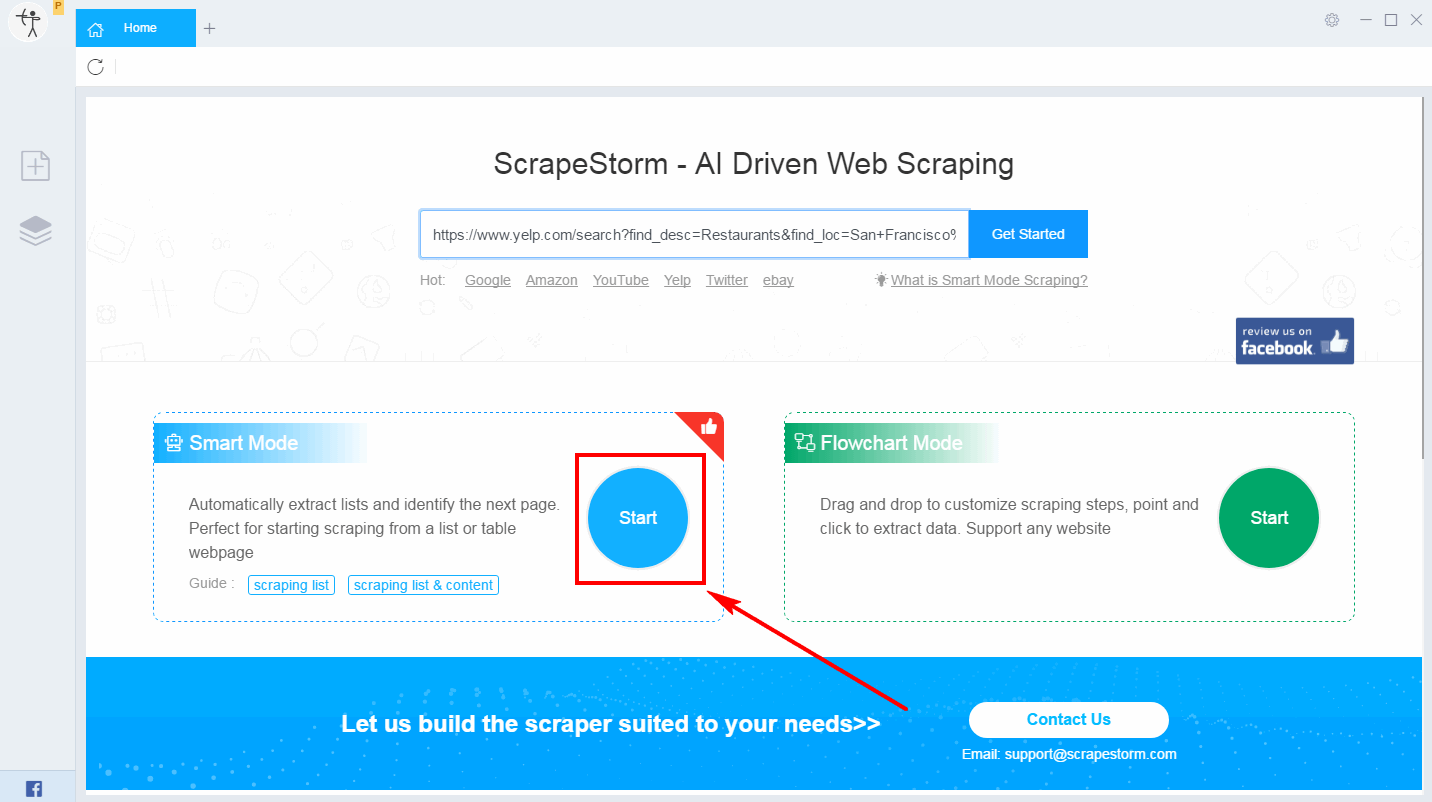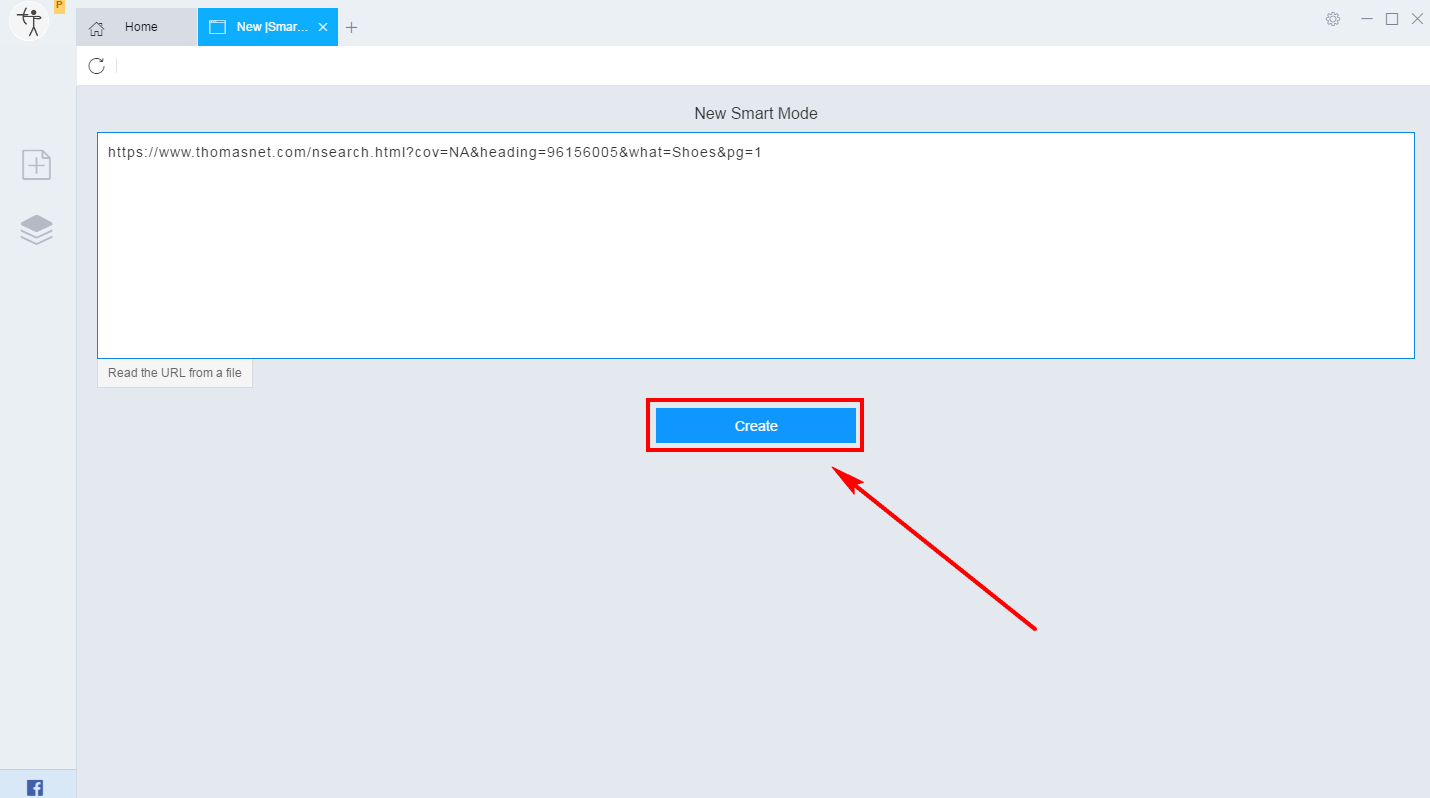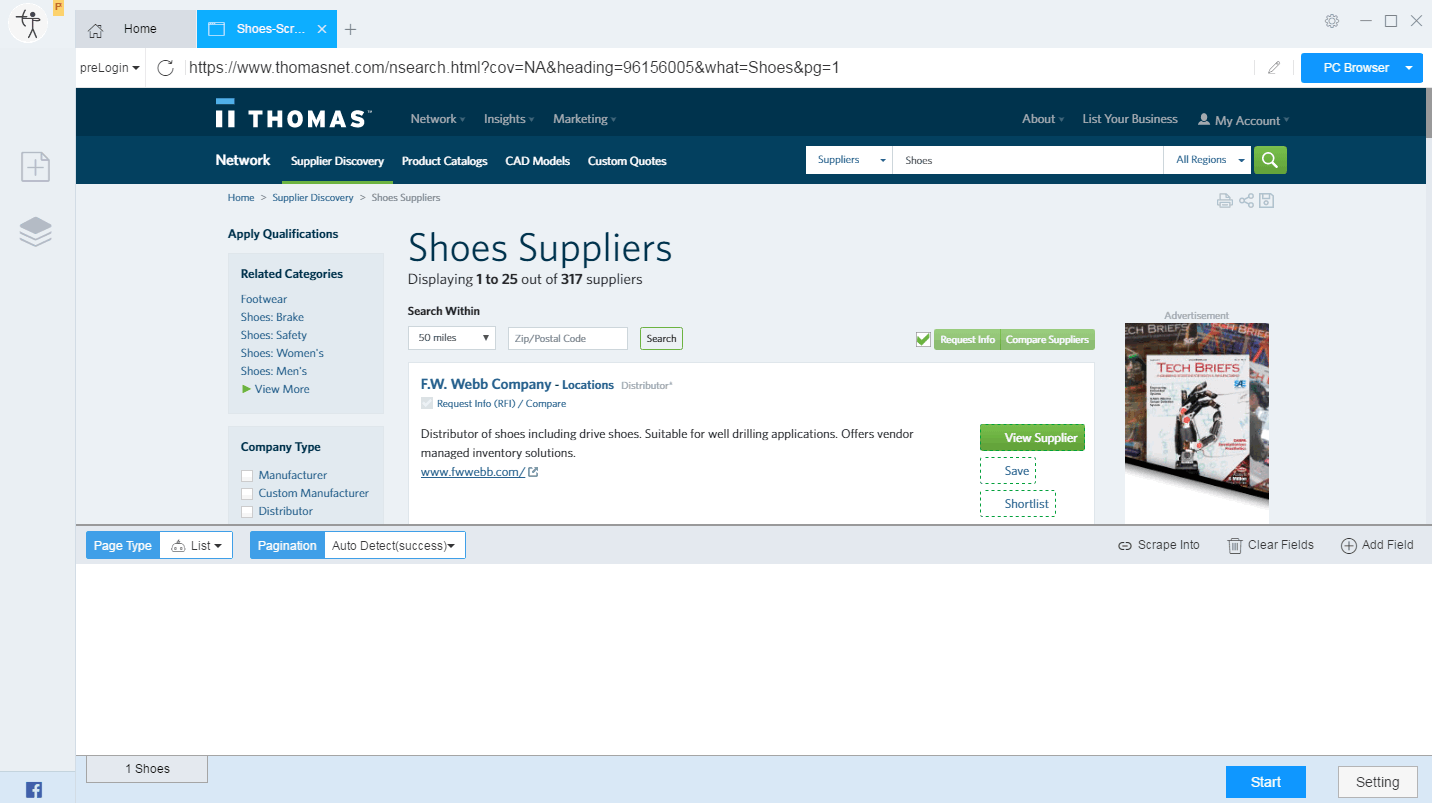 3.Select "List", click "Edit List XPath", input XPath "//div[contains(@class,'supplier-search-results__card profile-card')]", and click "OK".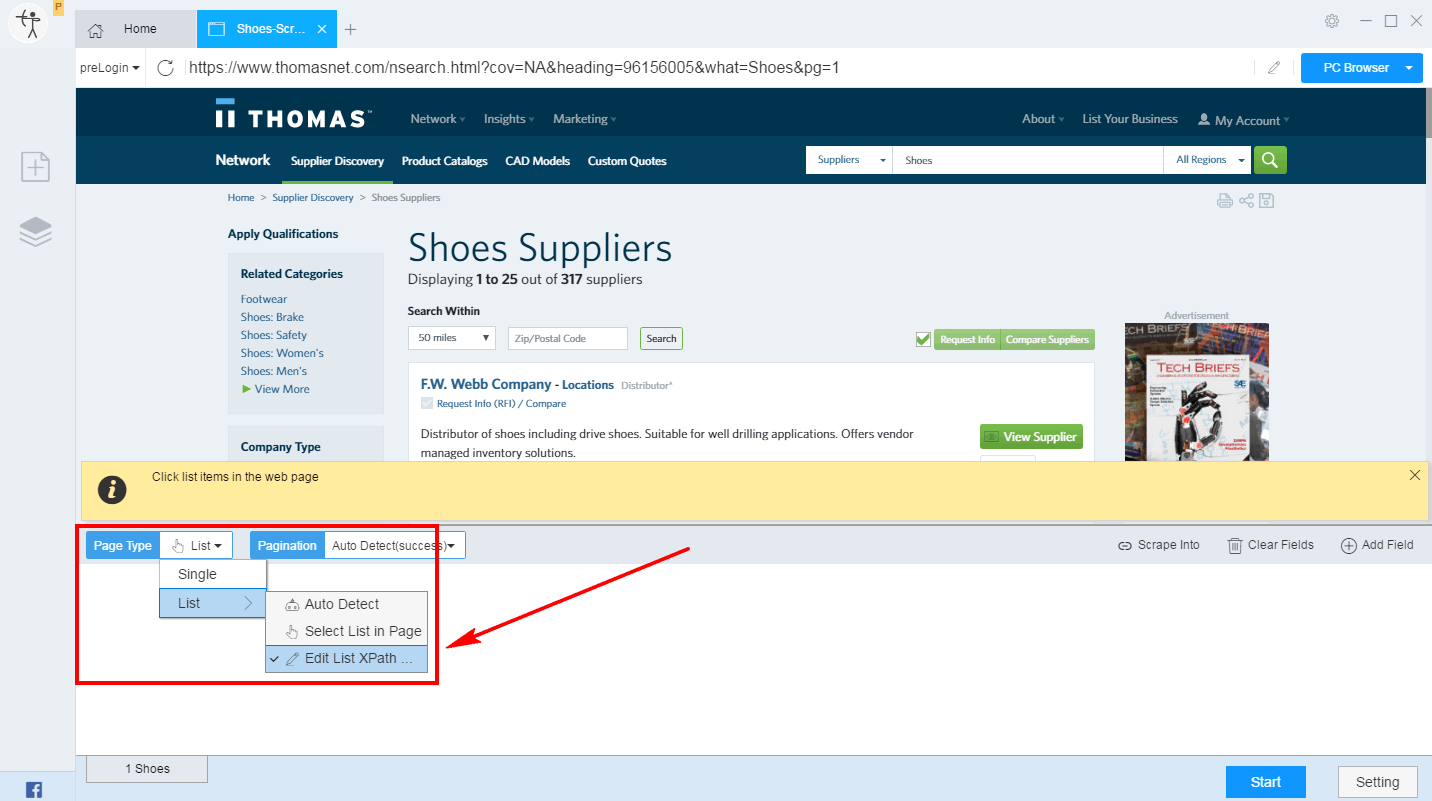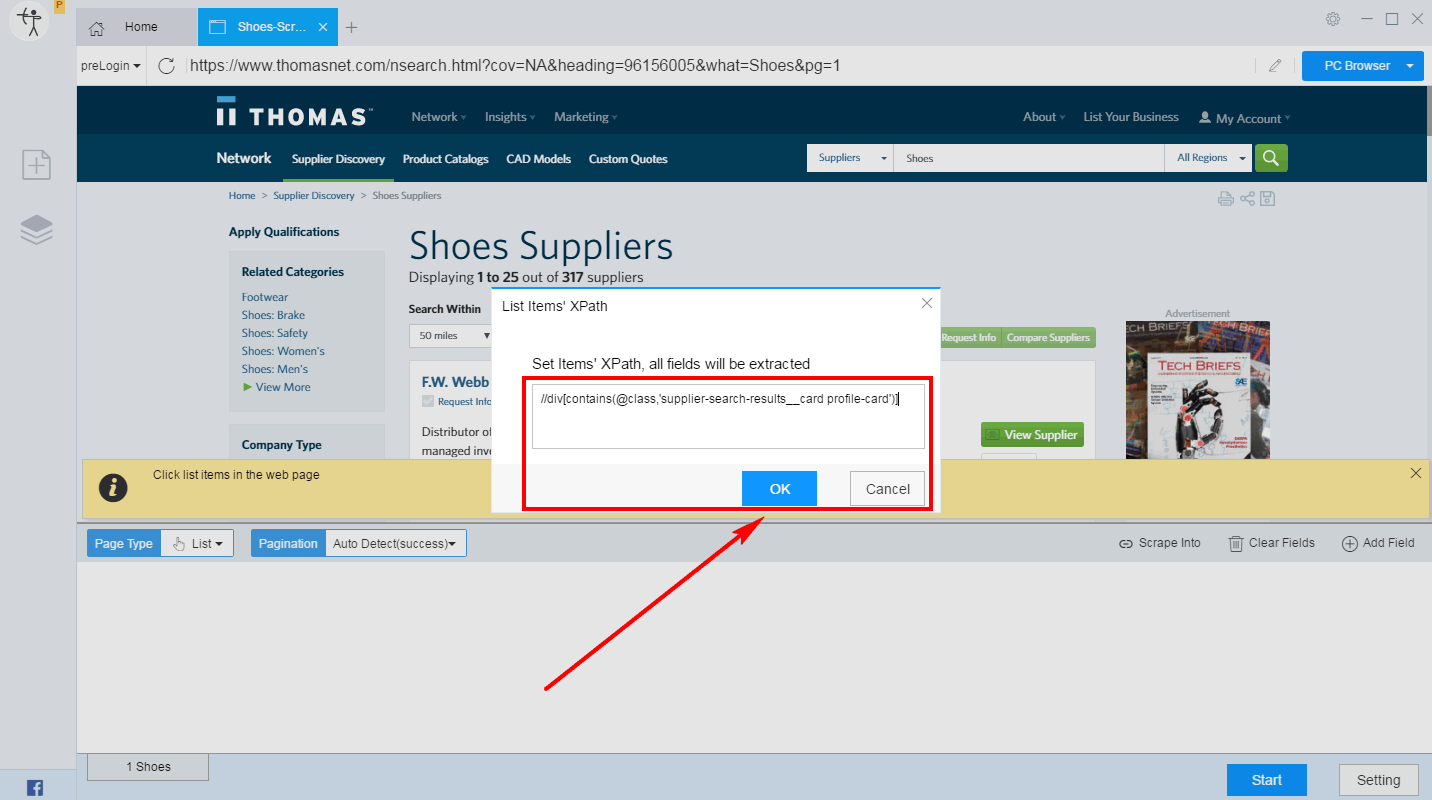 4.Select "Auto Detect".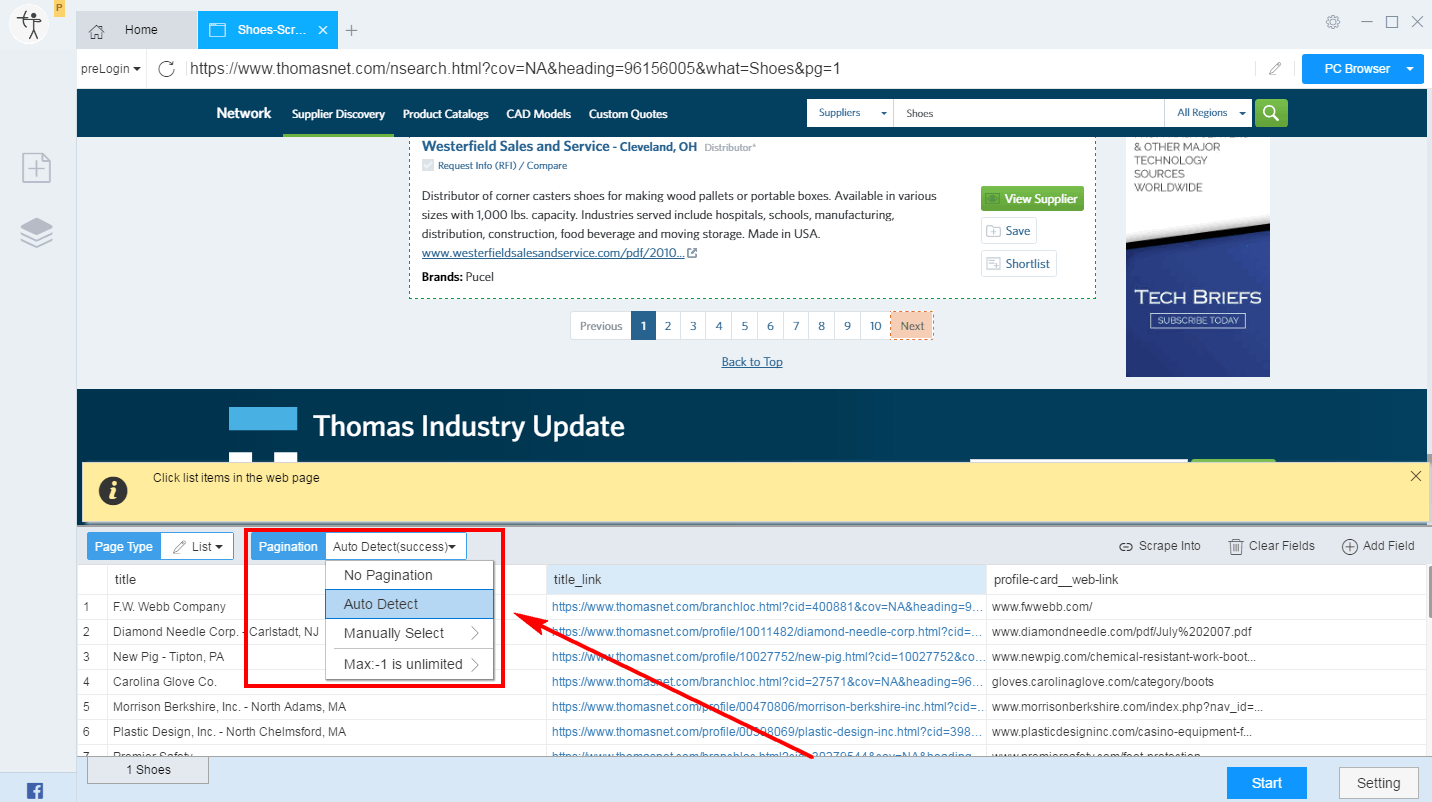 5.Scrape into the "title_link", add "logo", "location"and "telephone"three fields.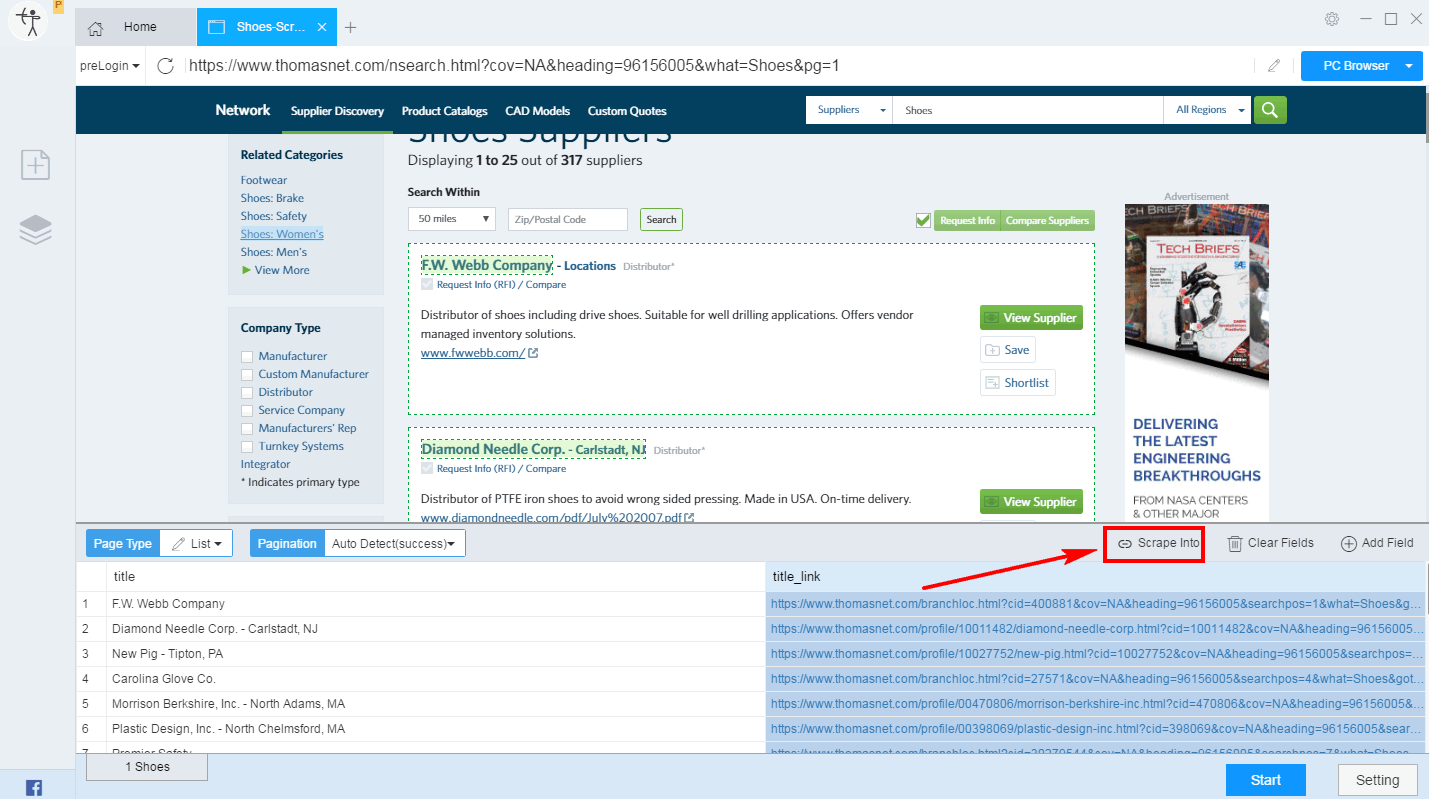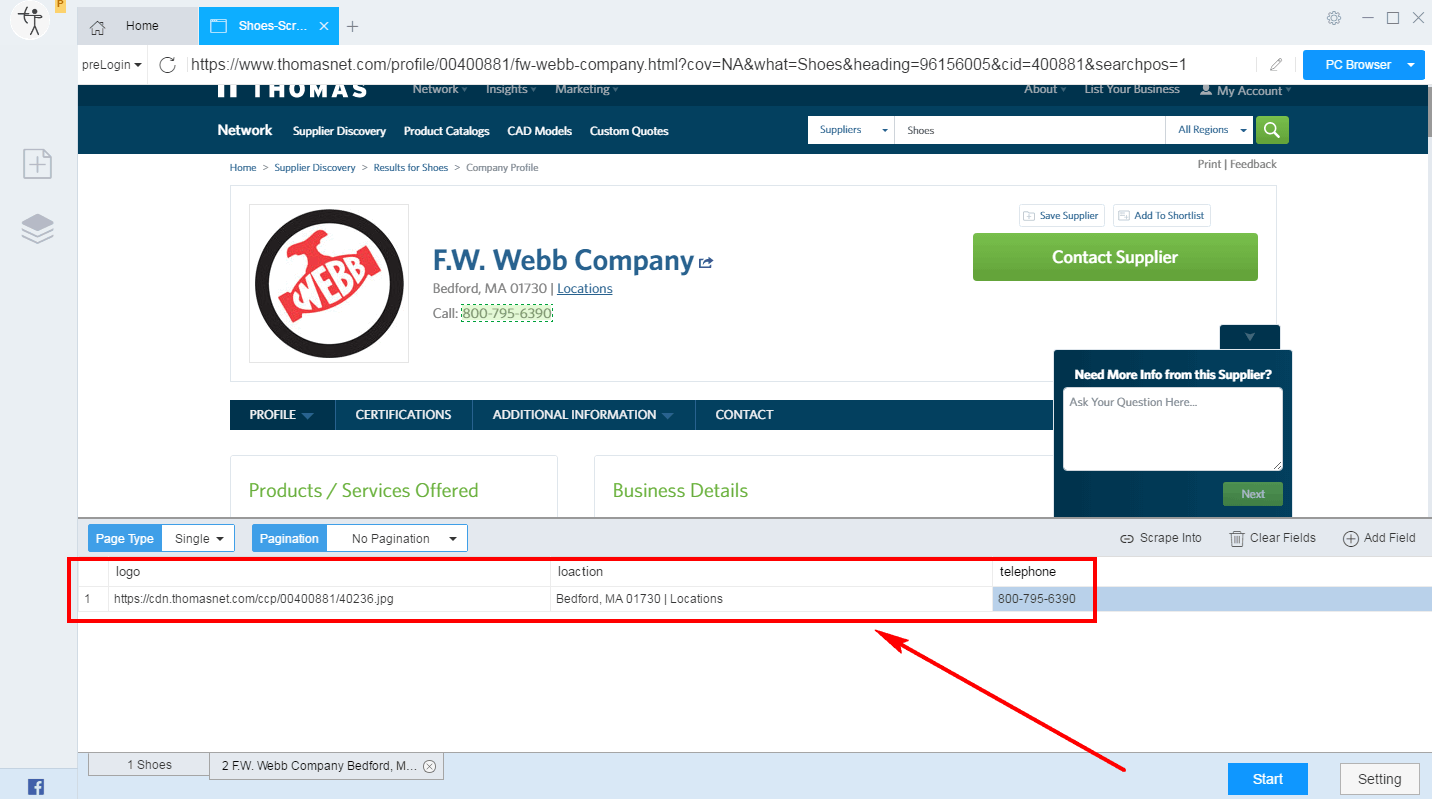 6.click "Setting", select "Skip and Continue", set "3"seconds waiting time, select "Block Images", click "Save".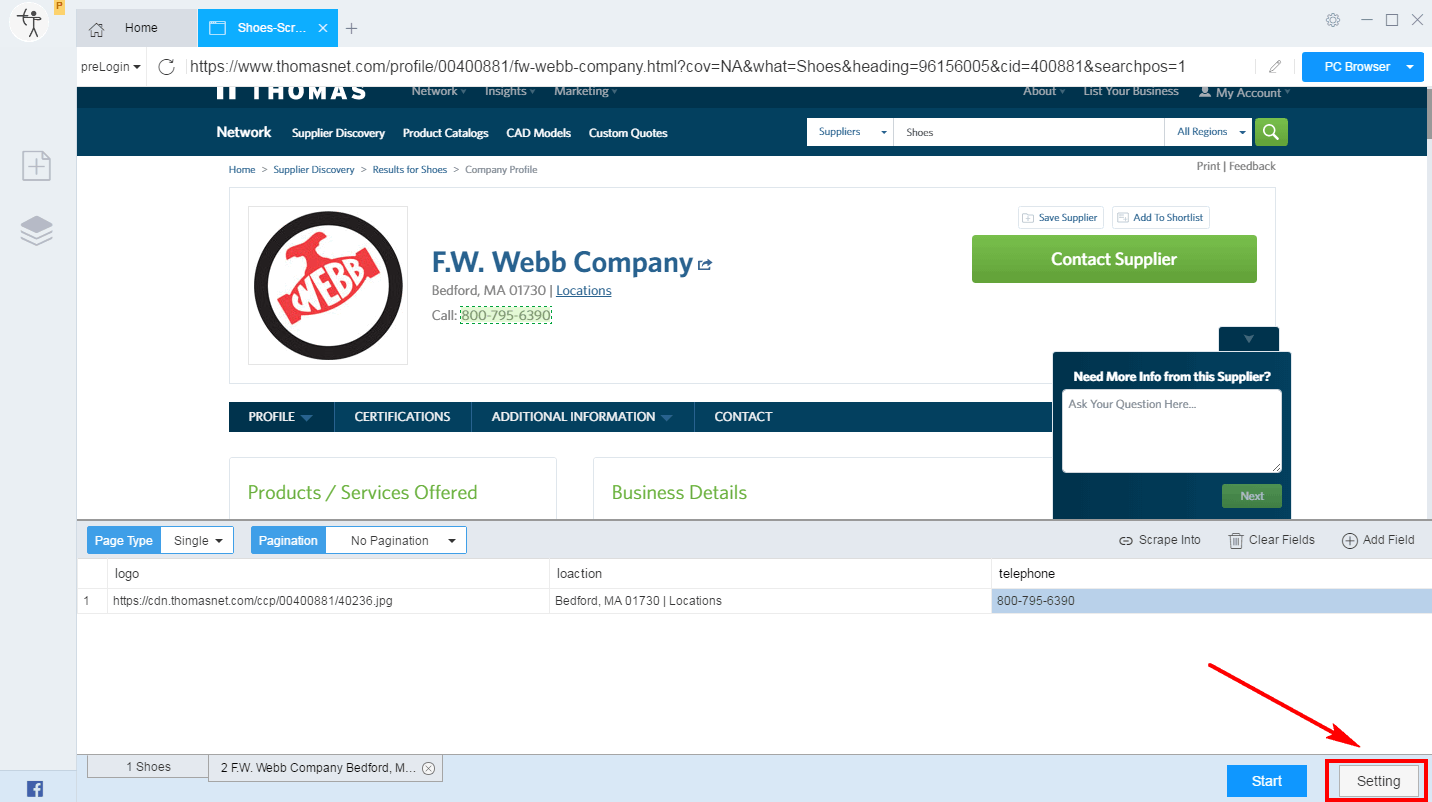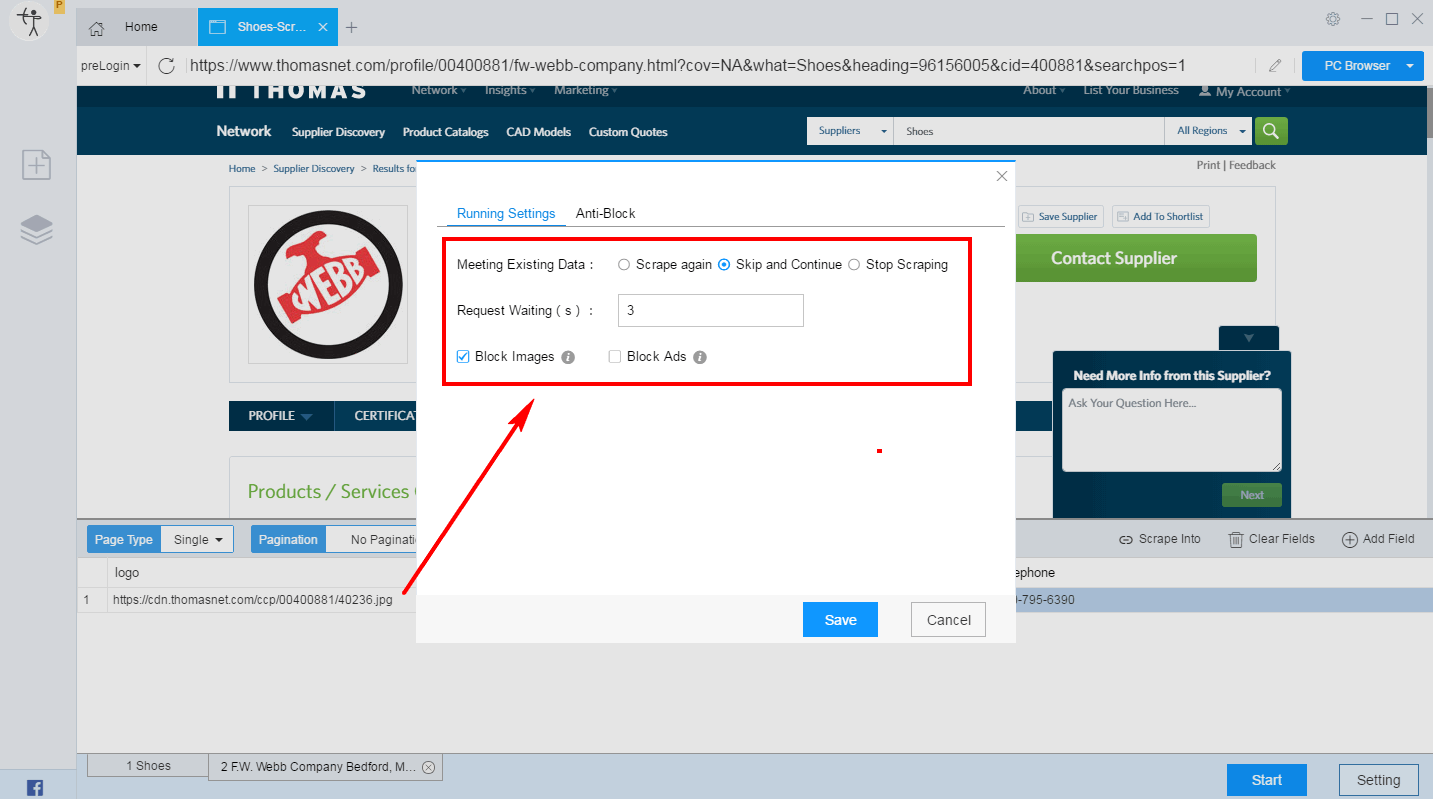 7.click "Start", set "Schedule"and "Sync to Database".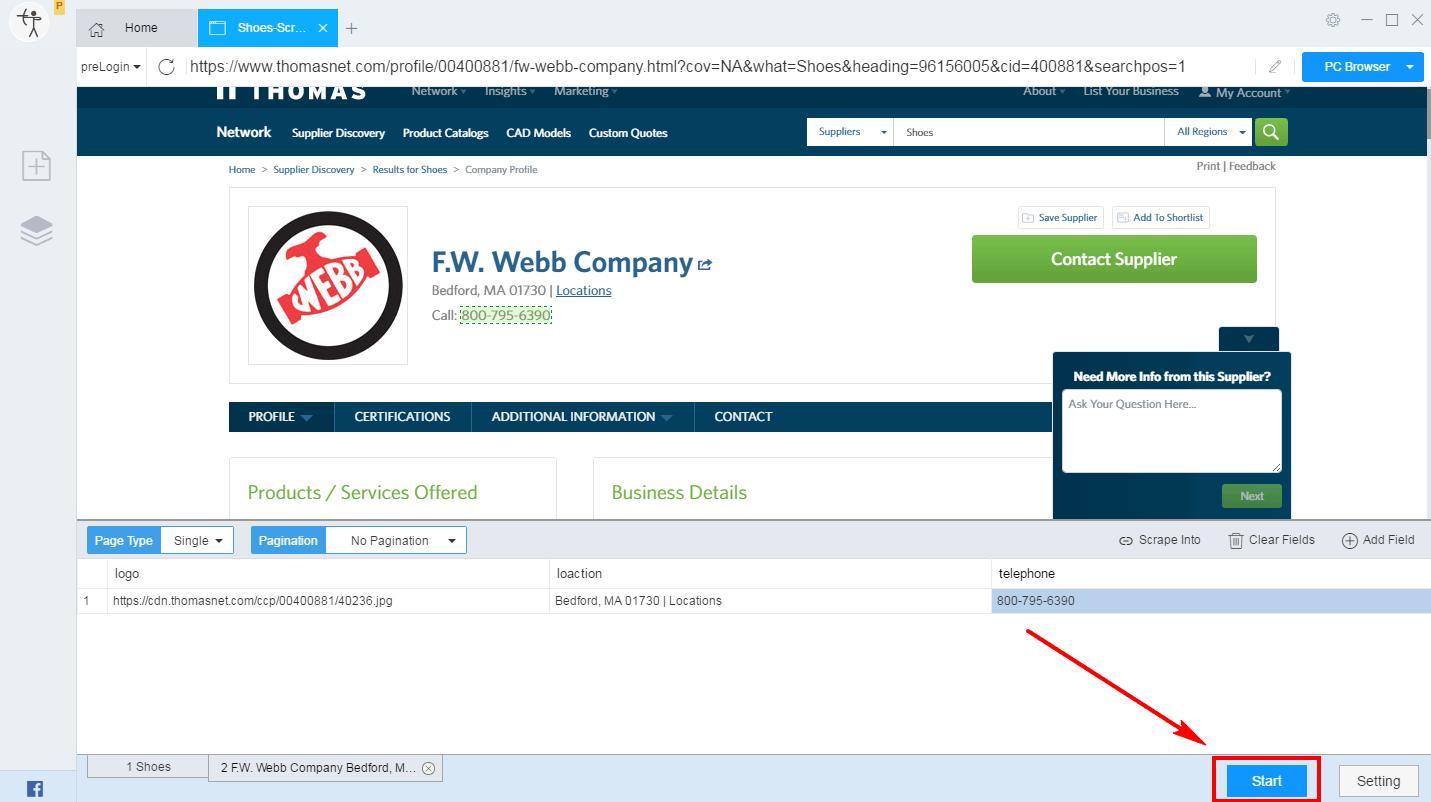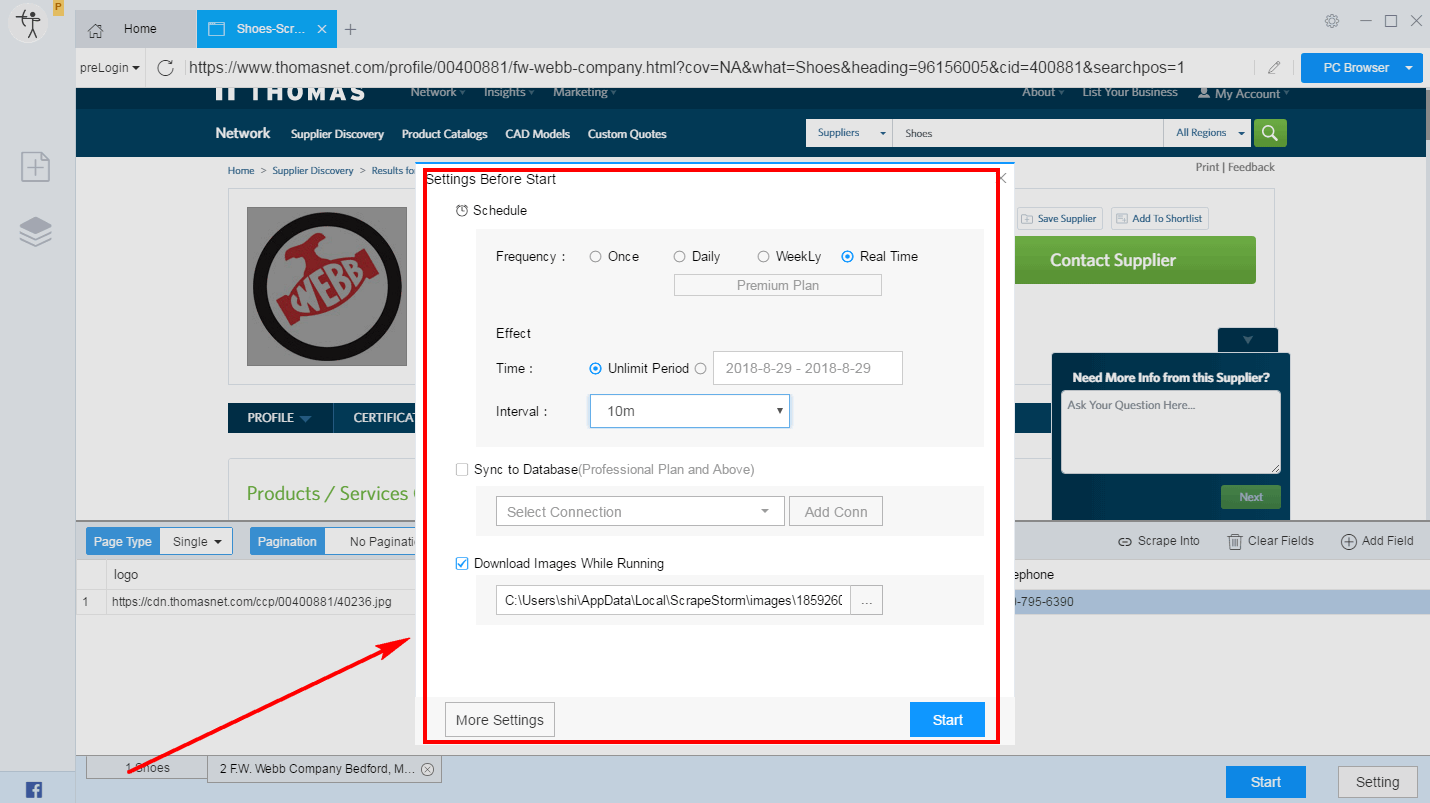 8.A few minutes later, the rule weill scrape some datas.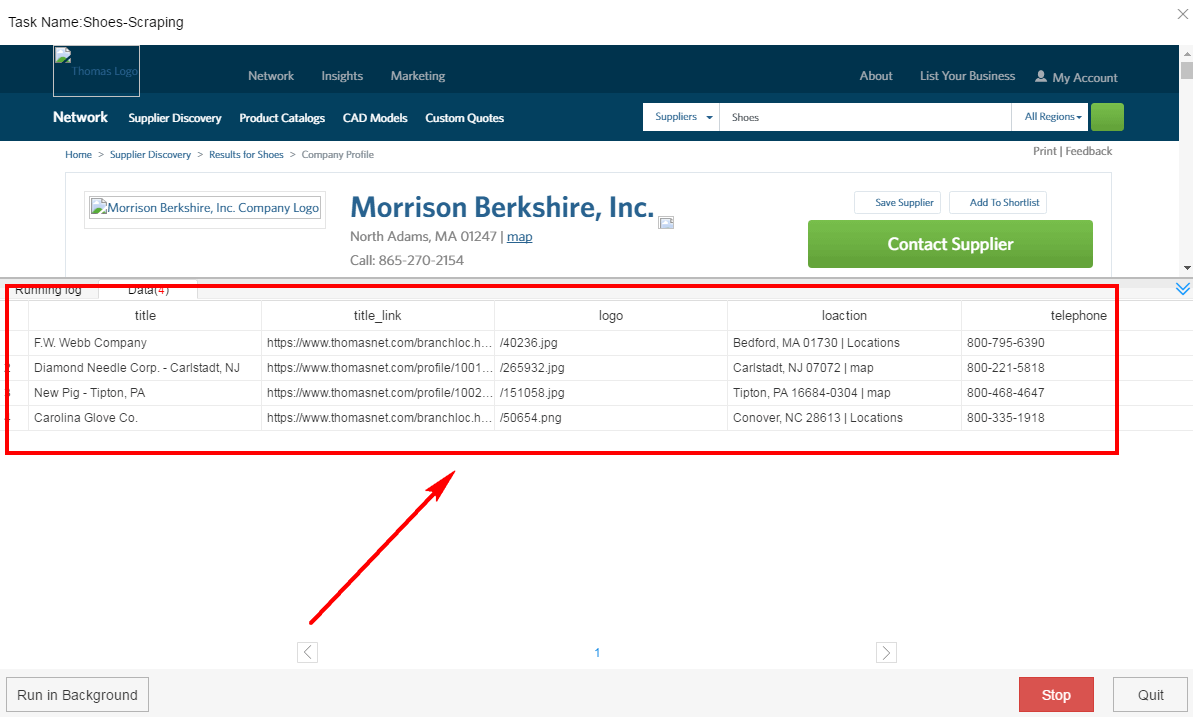 9.Click "Export", select the way you want to export the datas, then you will see the data you have exported.