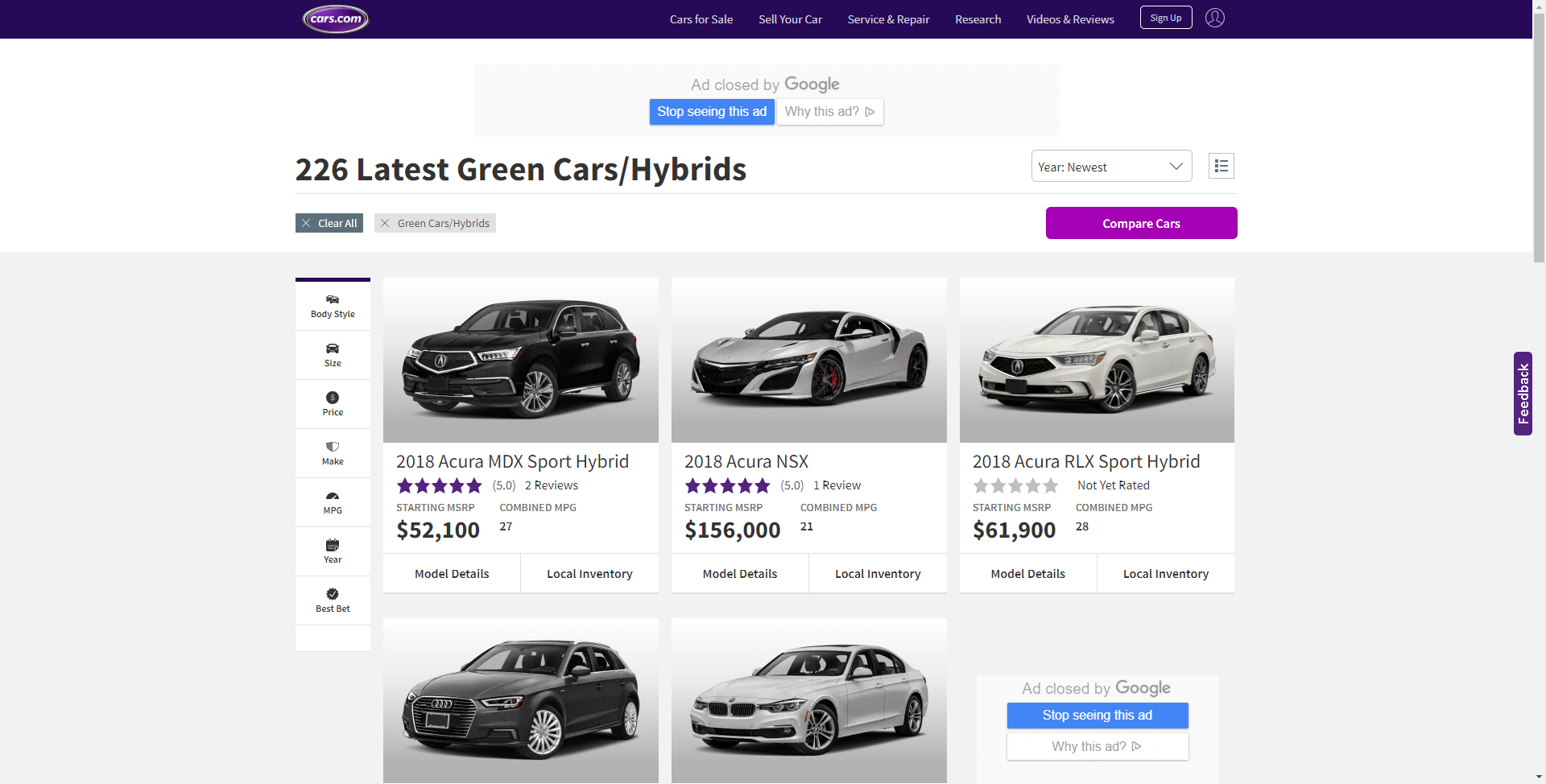 This tutorial will walk you through these tasks:
Step 1.Creating a new ScrapeStorm project
Open ScrapeStorm .Input a listing url, like : https://www.cars.com/research/green/, click "Get Started".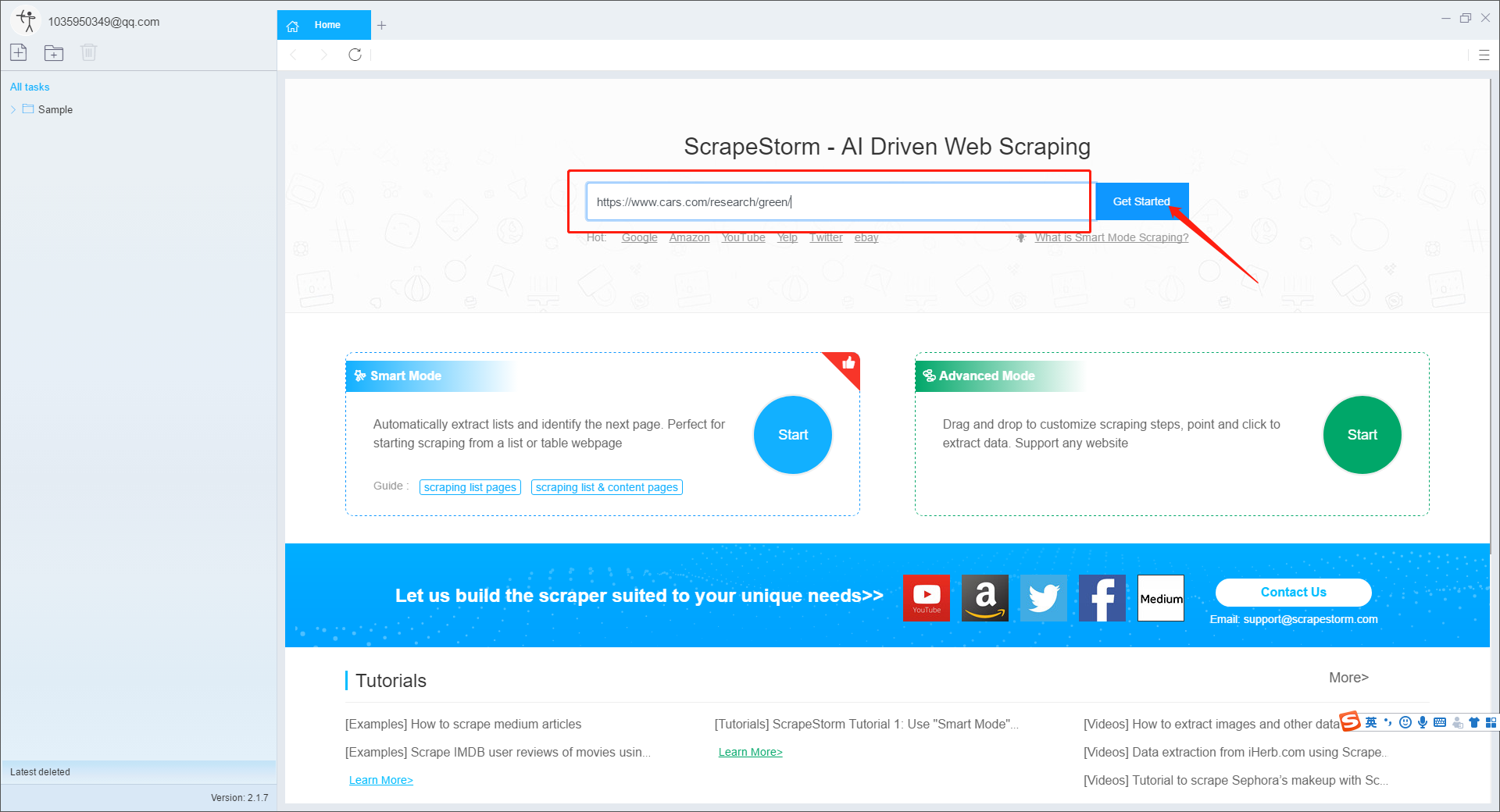 Step 2.Wait a moment, ScrapeStorm will extract data from the listing url automatically.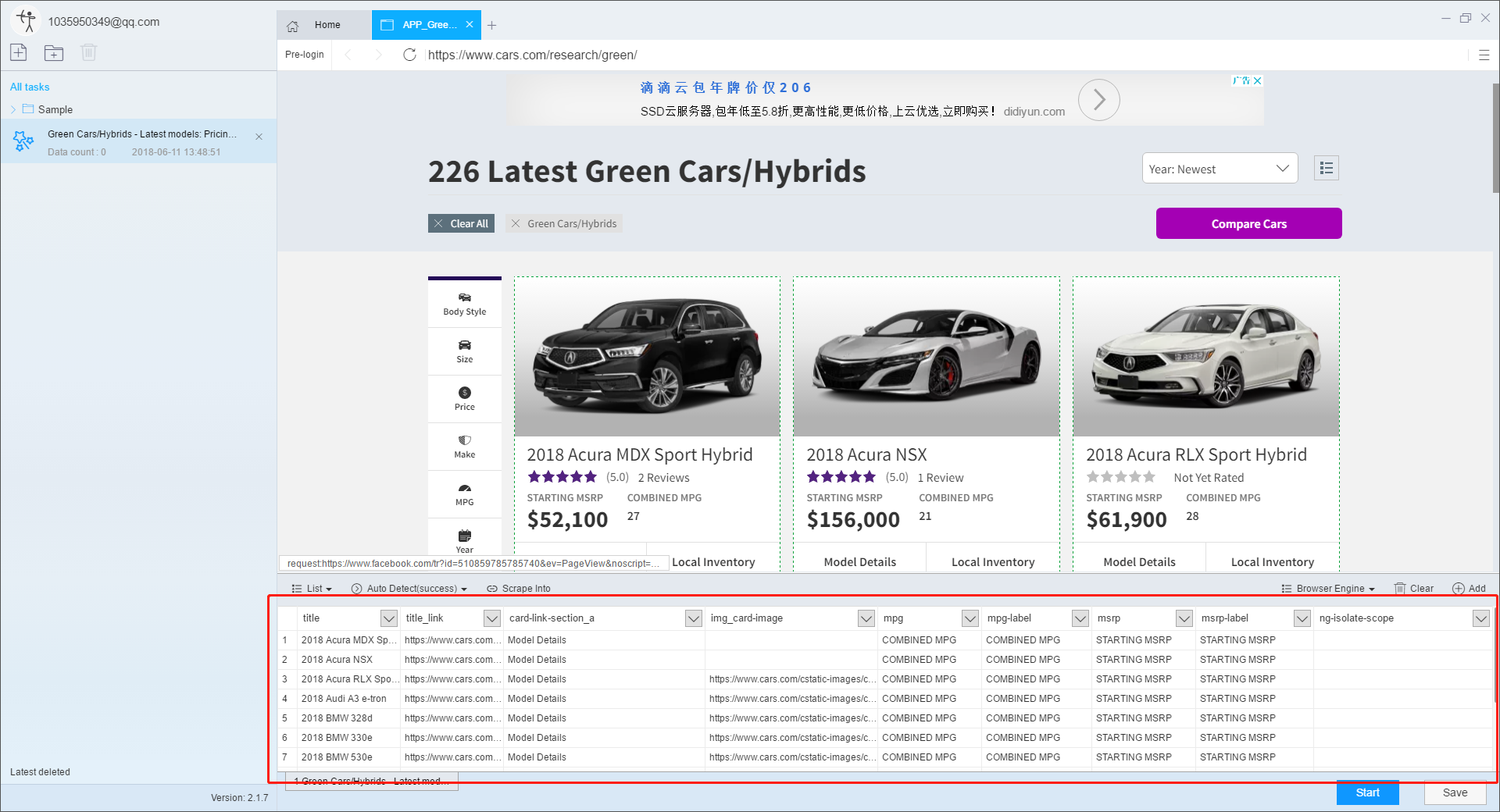 PS: You also can change and delete the extract data.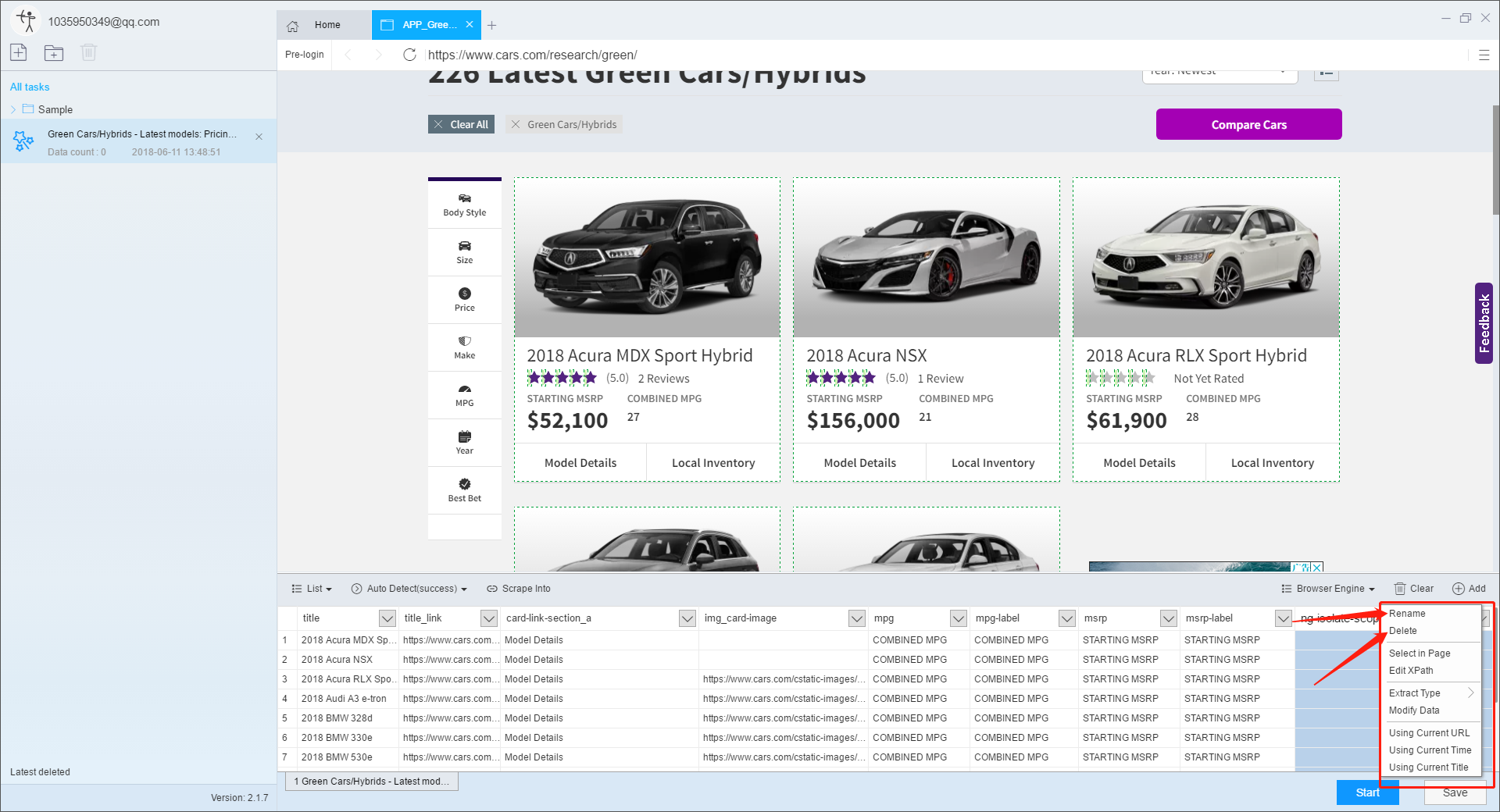 Step 3. Setting pagination mode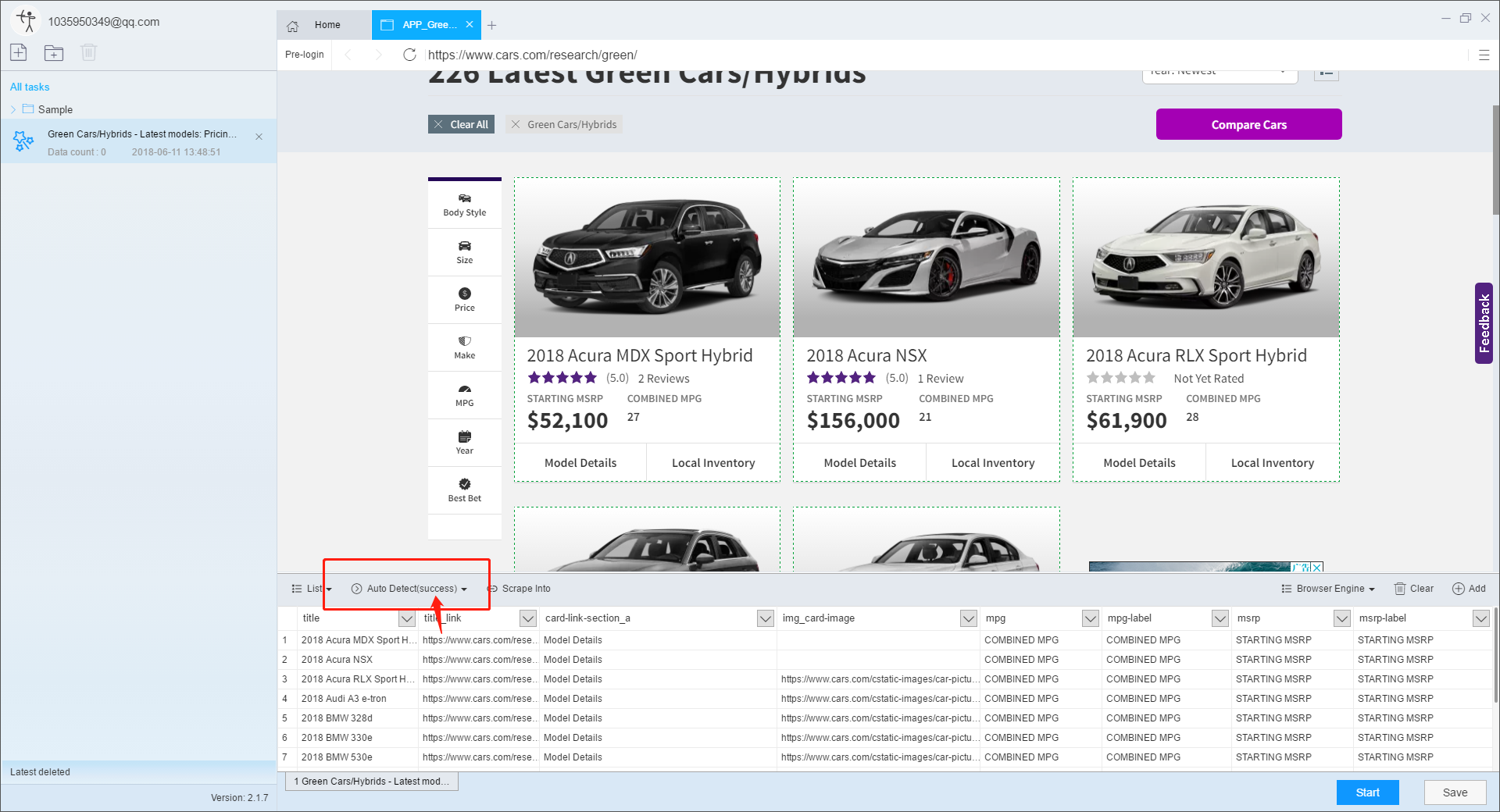 Since Cars.com can be automatically identified, there is no need to change settings.
Step 4. Starting to extract
Click "Start", then you can find that ScrapeStorm has extracted more data to you.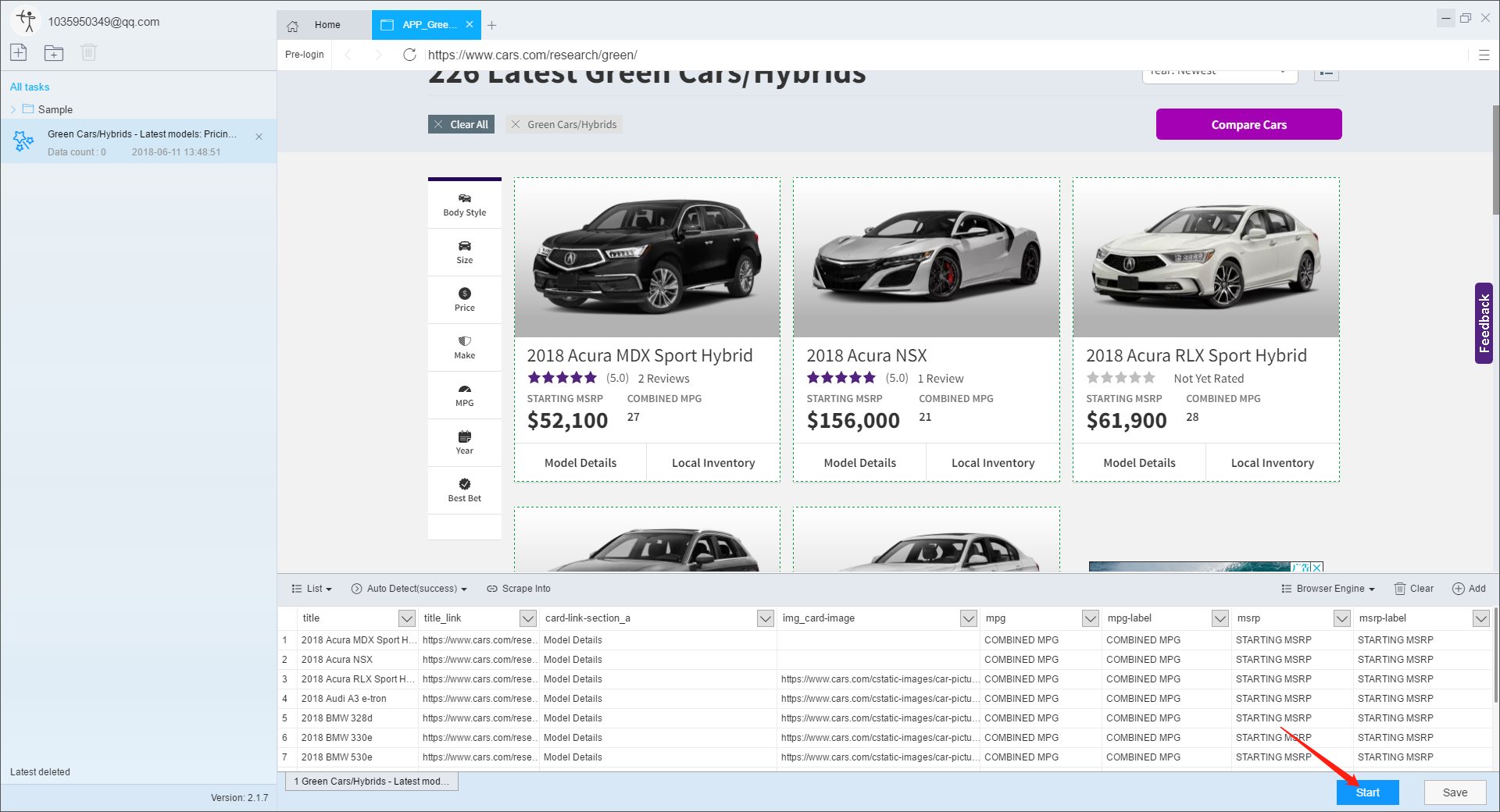 Click "Export" to download your data.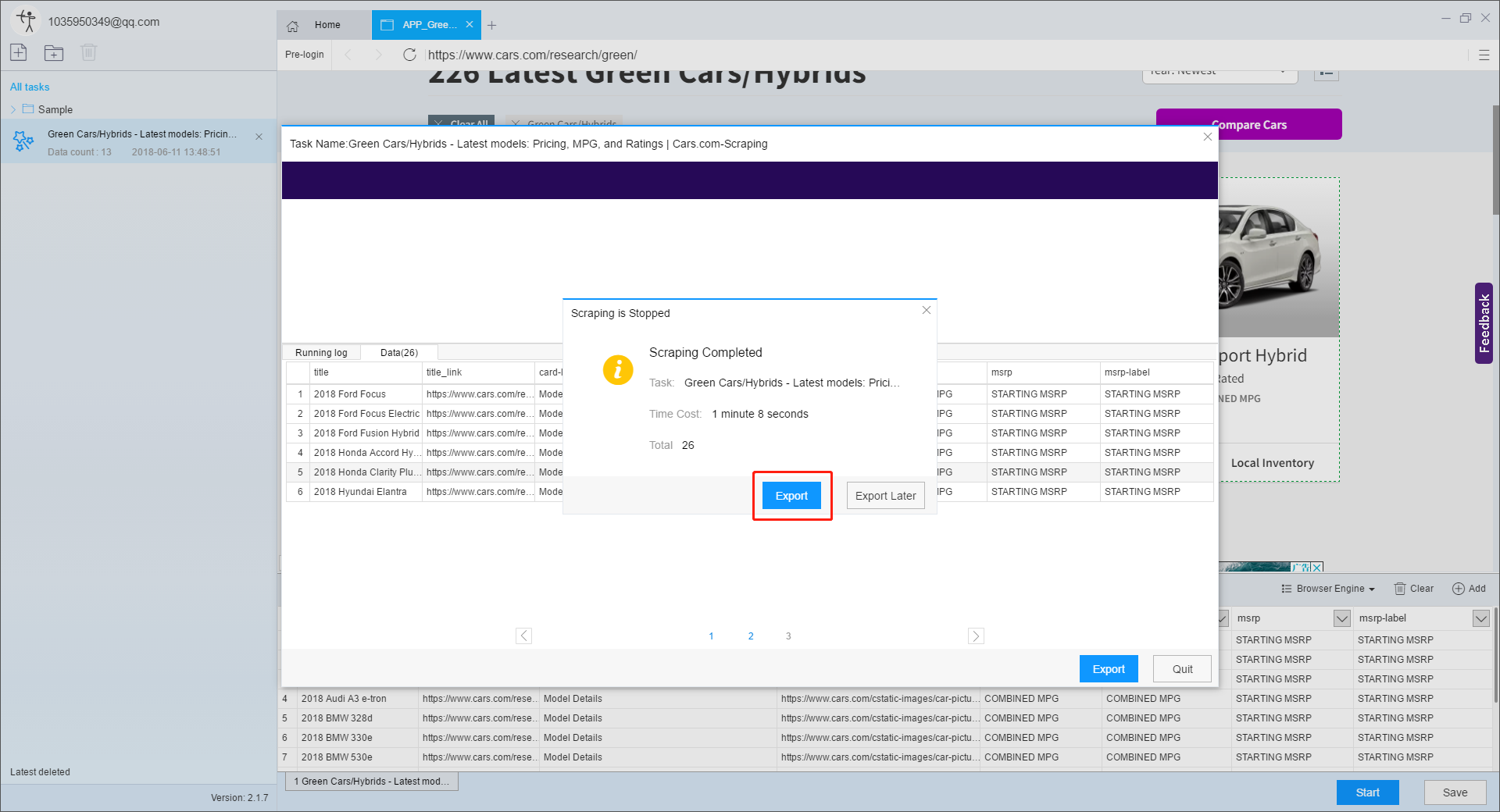 Step 5.Export now.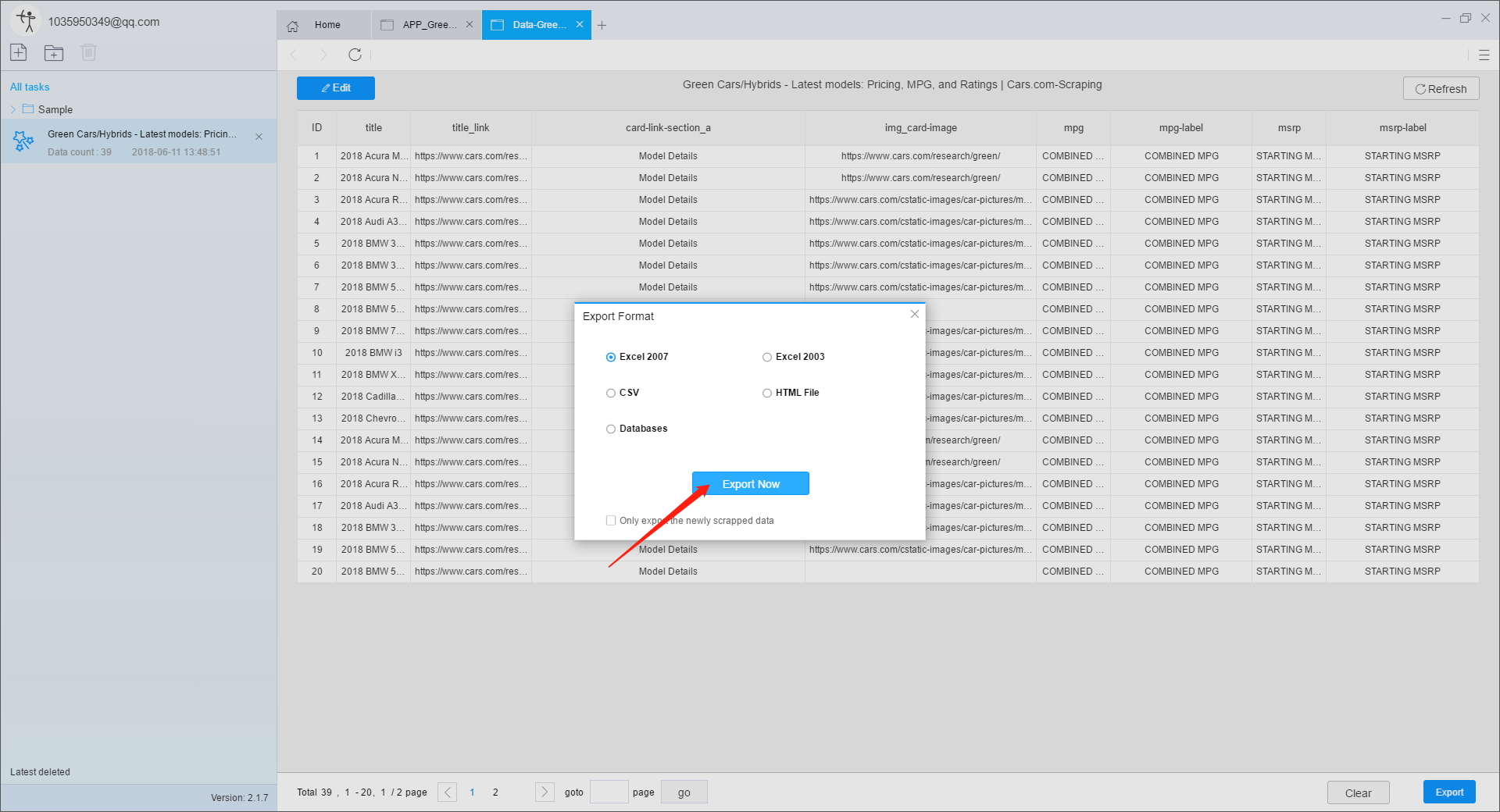 The CSV Data: