Scrape website:
Website: https://www.imdb.com/
Steps:
1. open web browser, enter www.imdb.com, find a movie you want to scrape its user reviews.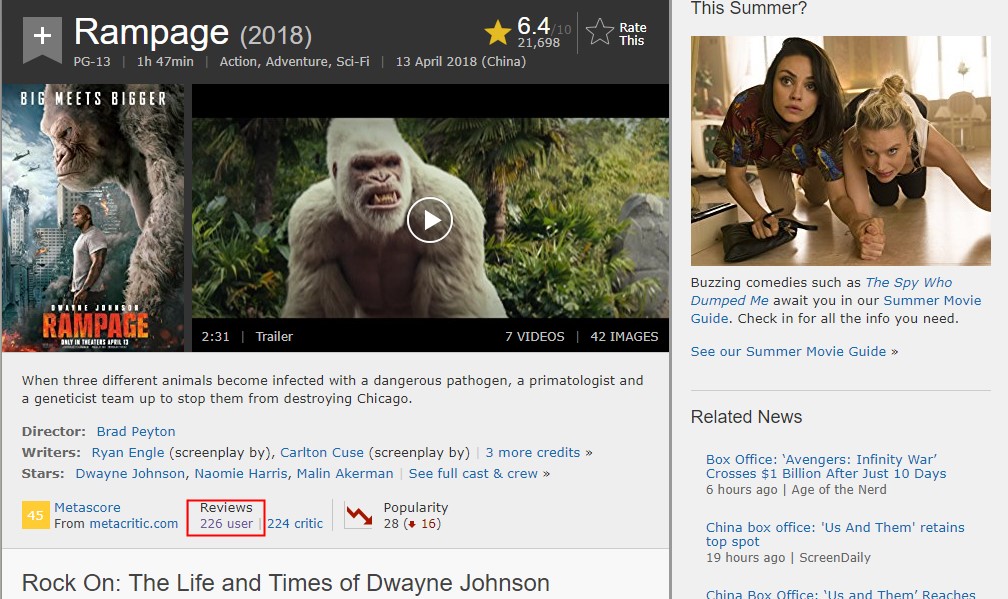 2. click reviews to open the reviews page, copy the url. Open ScrapeStorm, create task with smart mode, paste the url and click "create" button.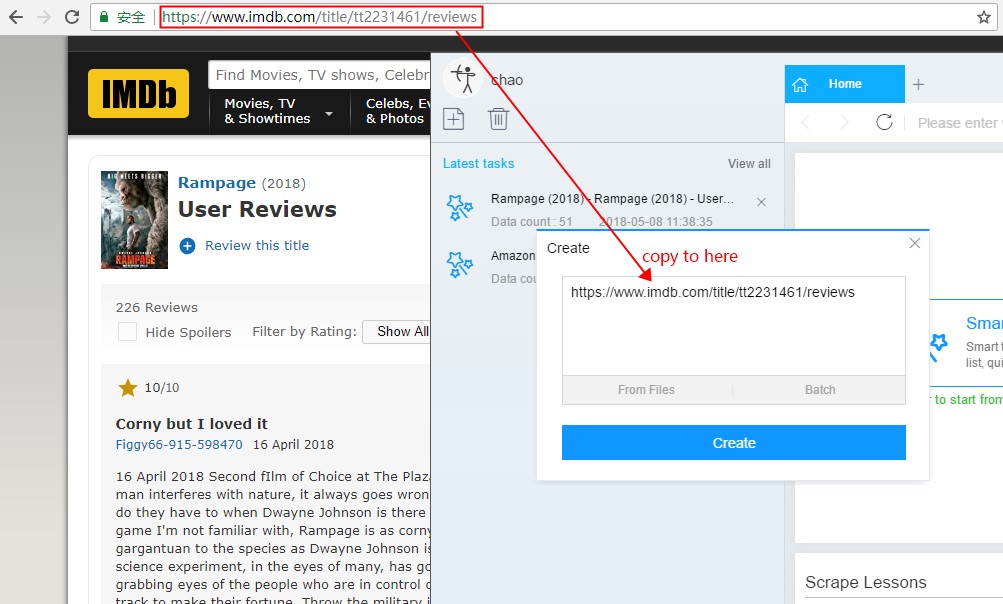 3. Just wait a few of seconds, ScrapeStorm can auto distinguish list info. We just need to delete some useless fields, and rename some fields.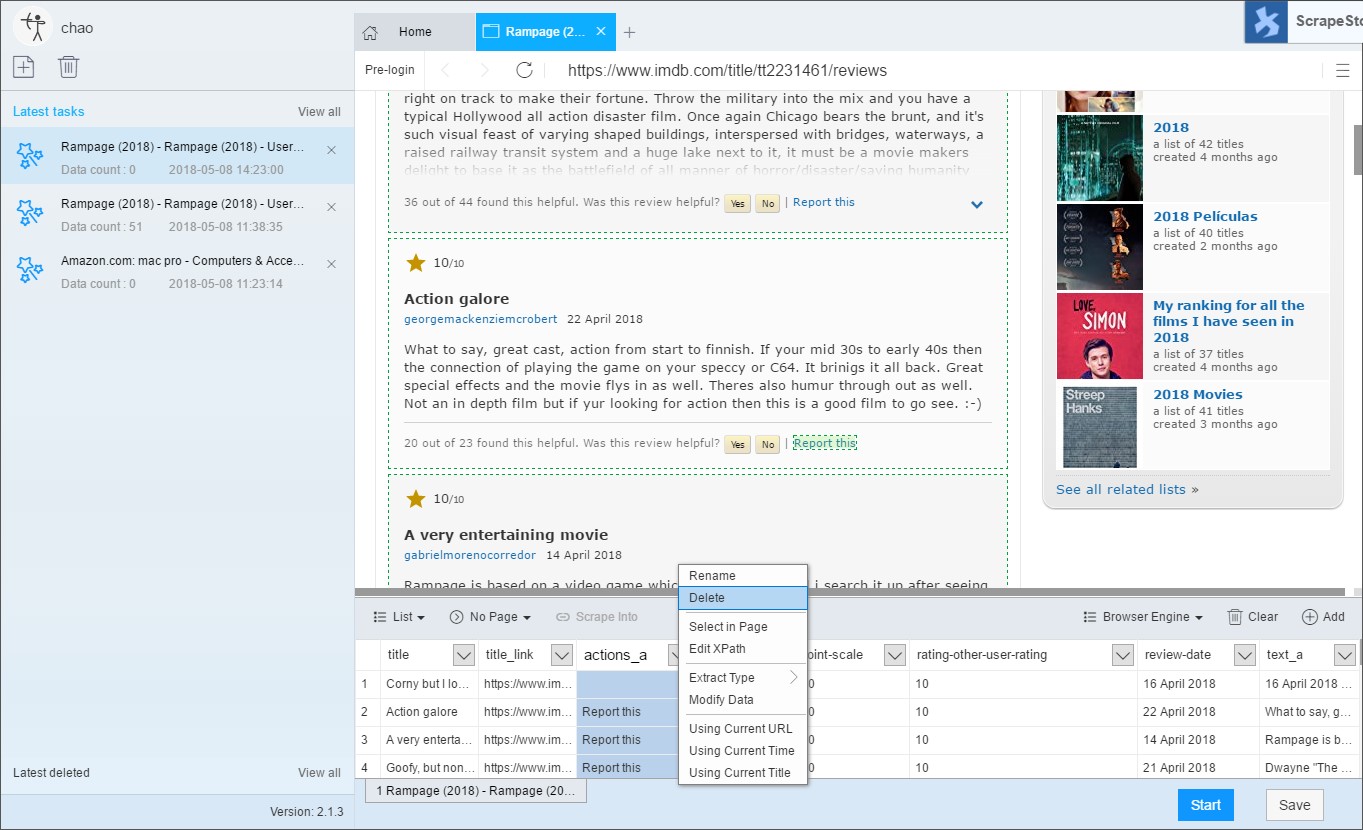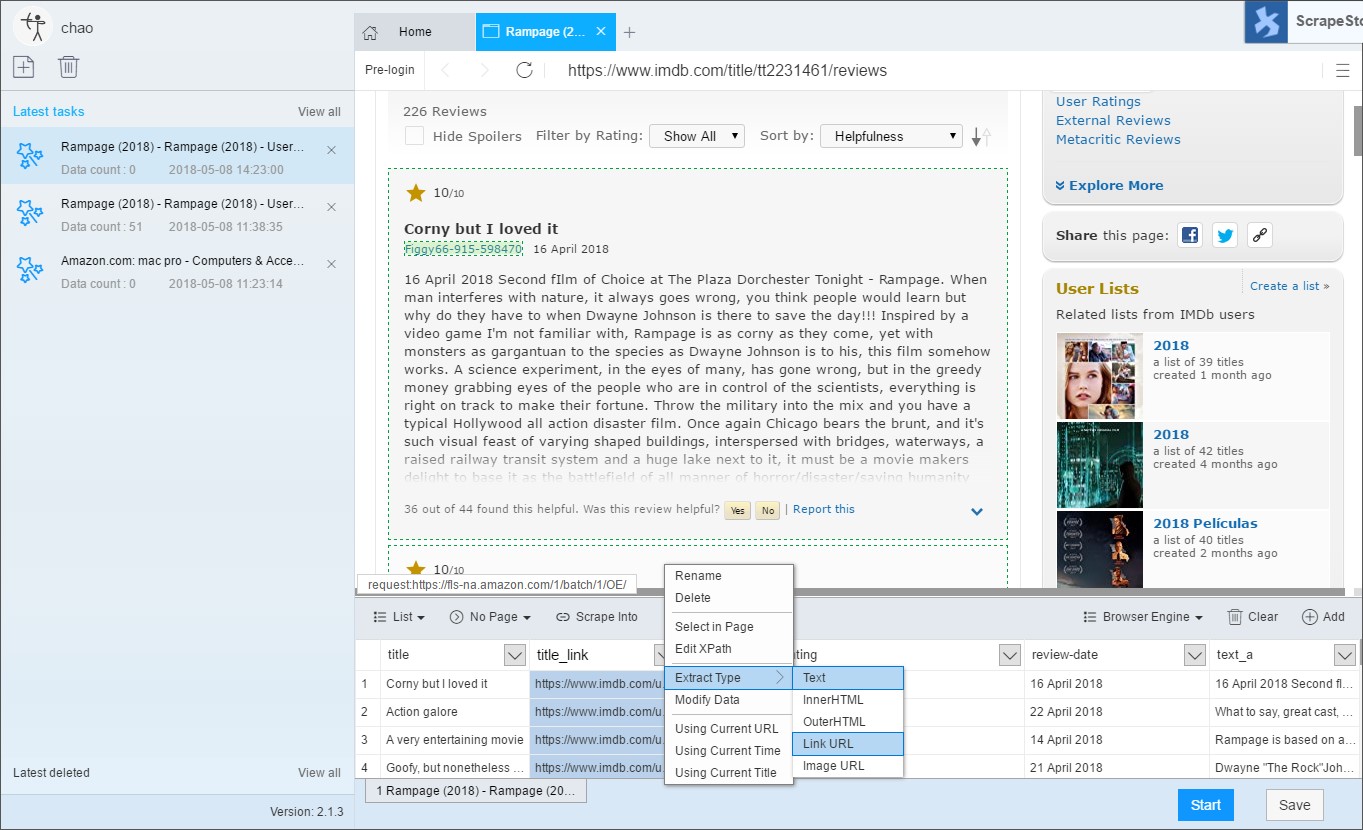 4. Finally, we need to setup next page. Click 'No Page' -> 'Manually Select' -> 'Select Page Button', and then find "Load More" in the web page, click it.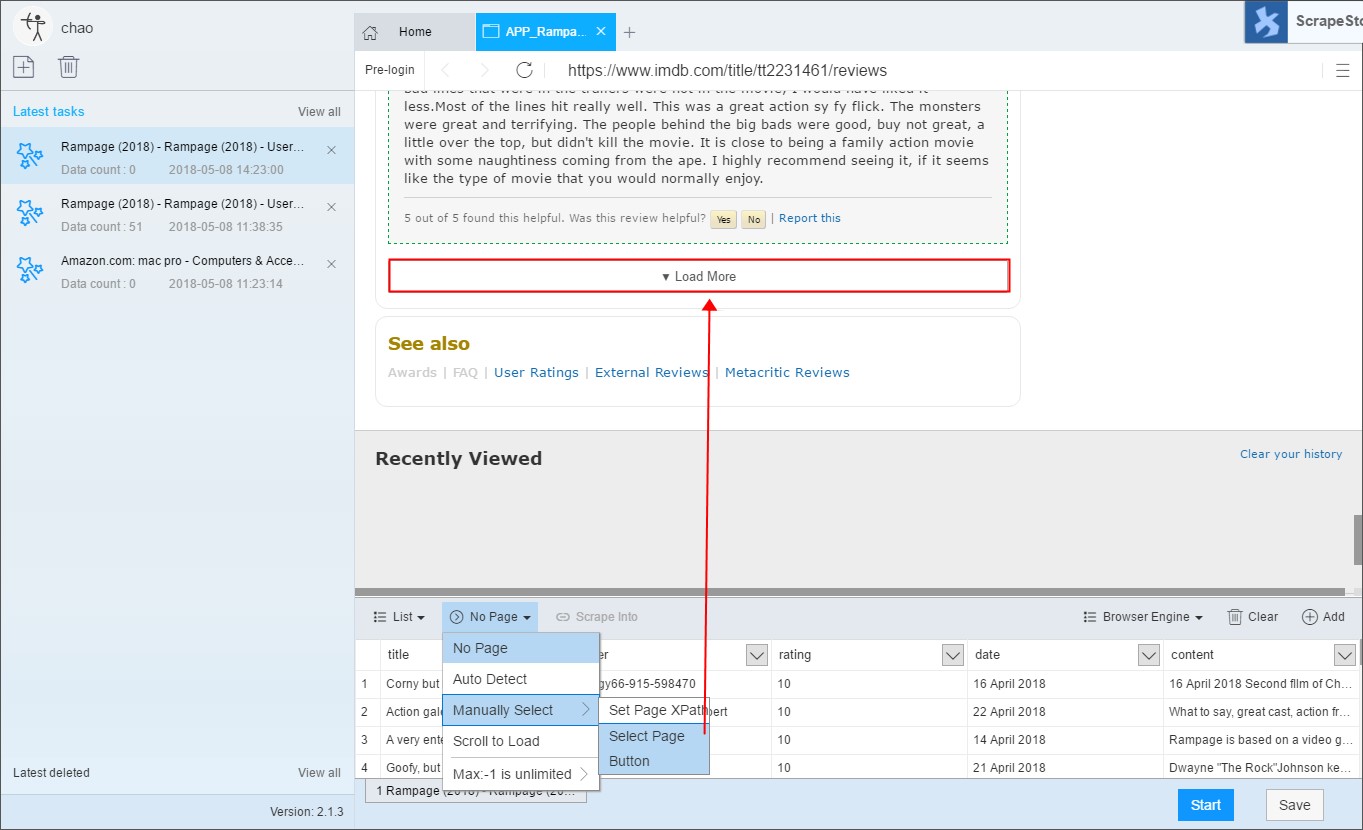 5. To here, we have done. Just save and start to scrape.