The Amazon Standard Identification Number (ASIN) is the 10 letters and numbers used to identify the item. You can find ASIN on Amazon.com's product information page. For books, ASIN and ISBN numbers are the same, but for all other products, a new ASIN is created when the product is uploaded to our catalog. You can find the ASIN for a project on the product details page and more detailed information about the project.
Step 1:open software and enter Amazon URL,then get started.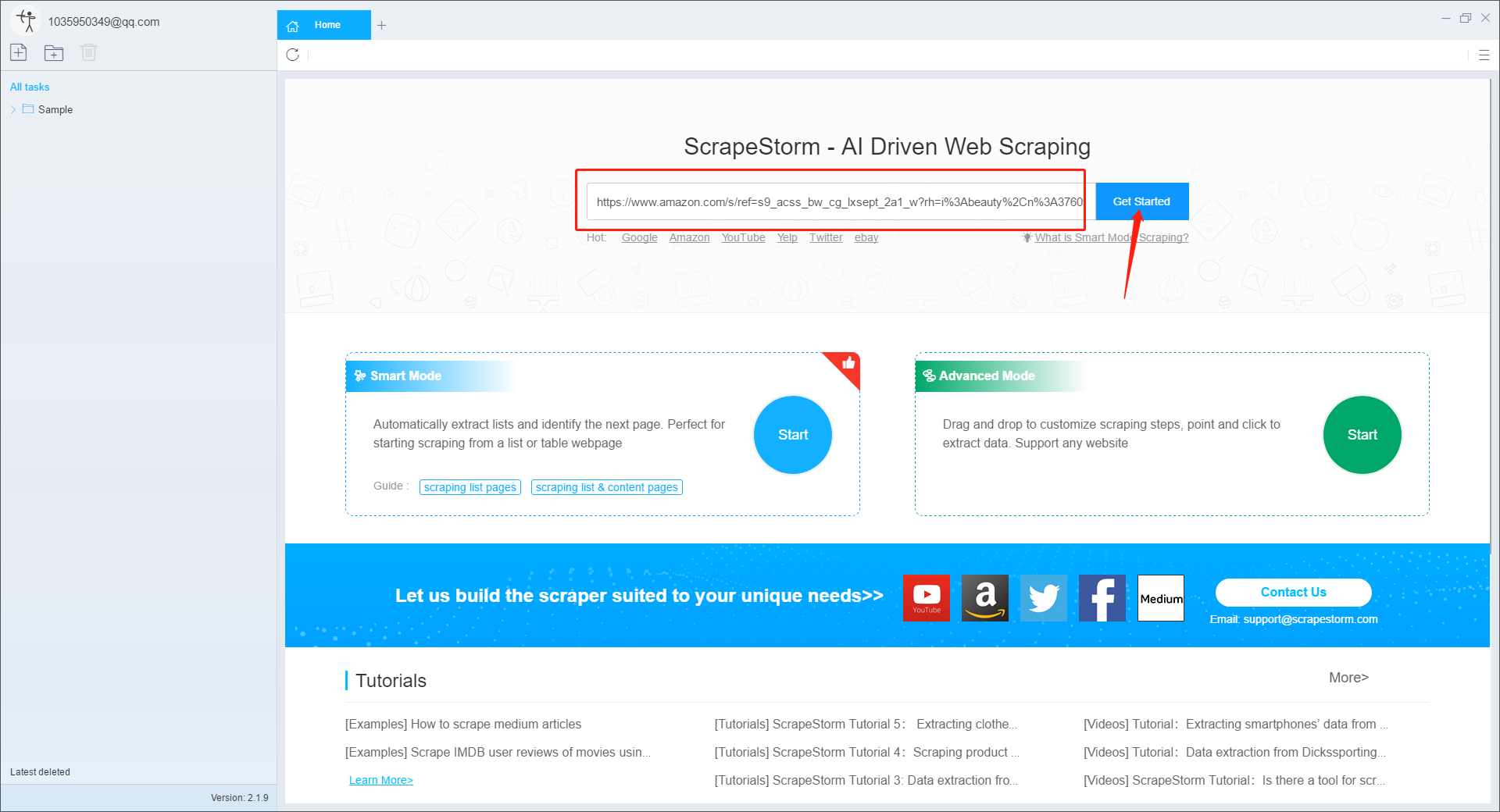 Step 2.Wait a moment, ScrapeStorm will extract data from the listing url automatically.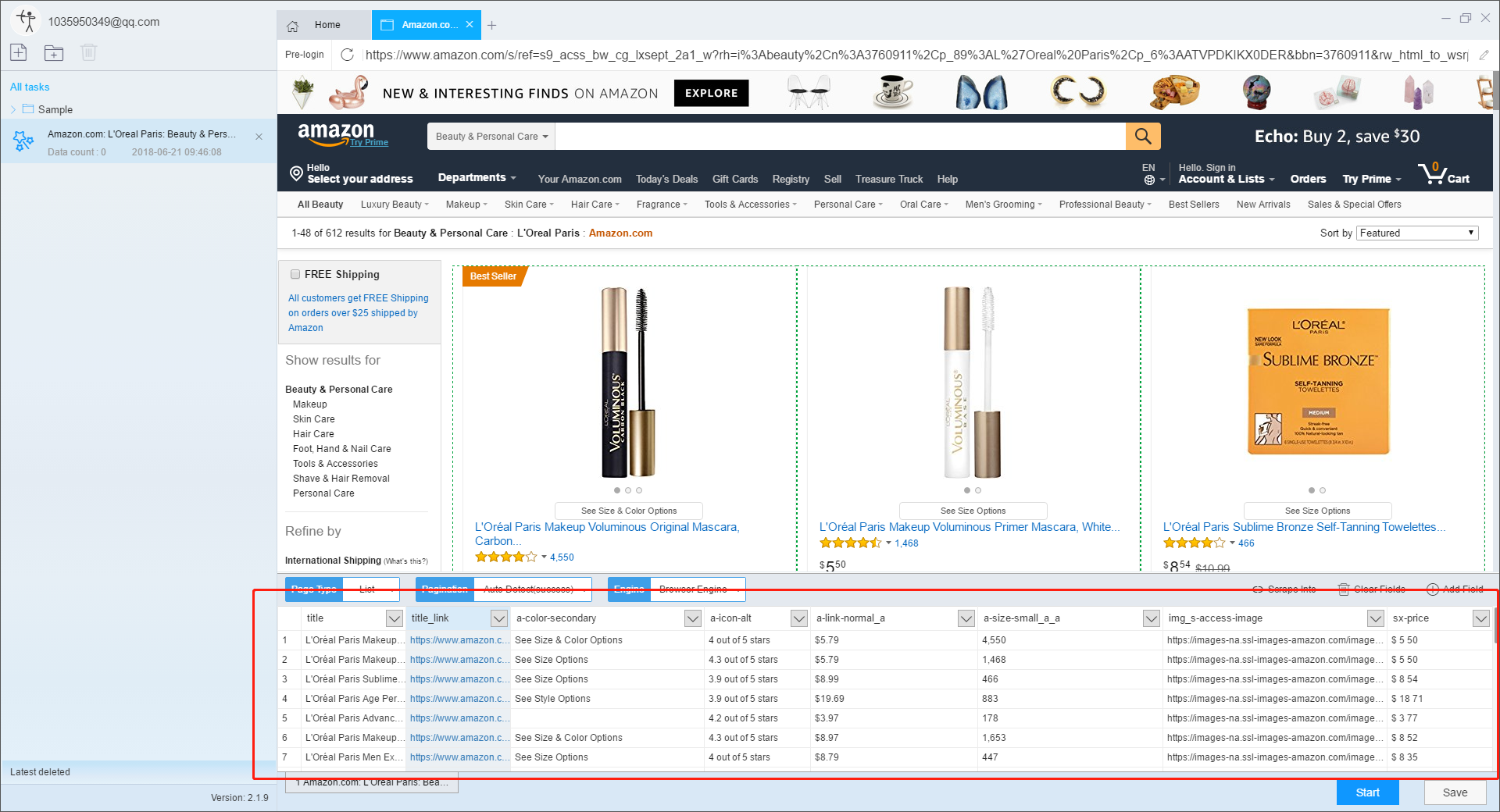 Step 3.Click title_link and scrape into. You can scrape more data you need.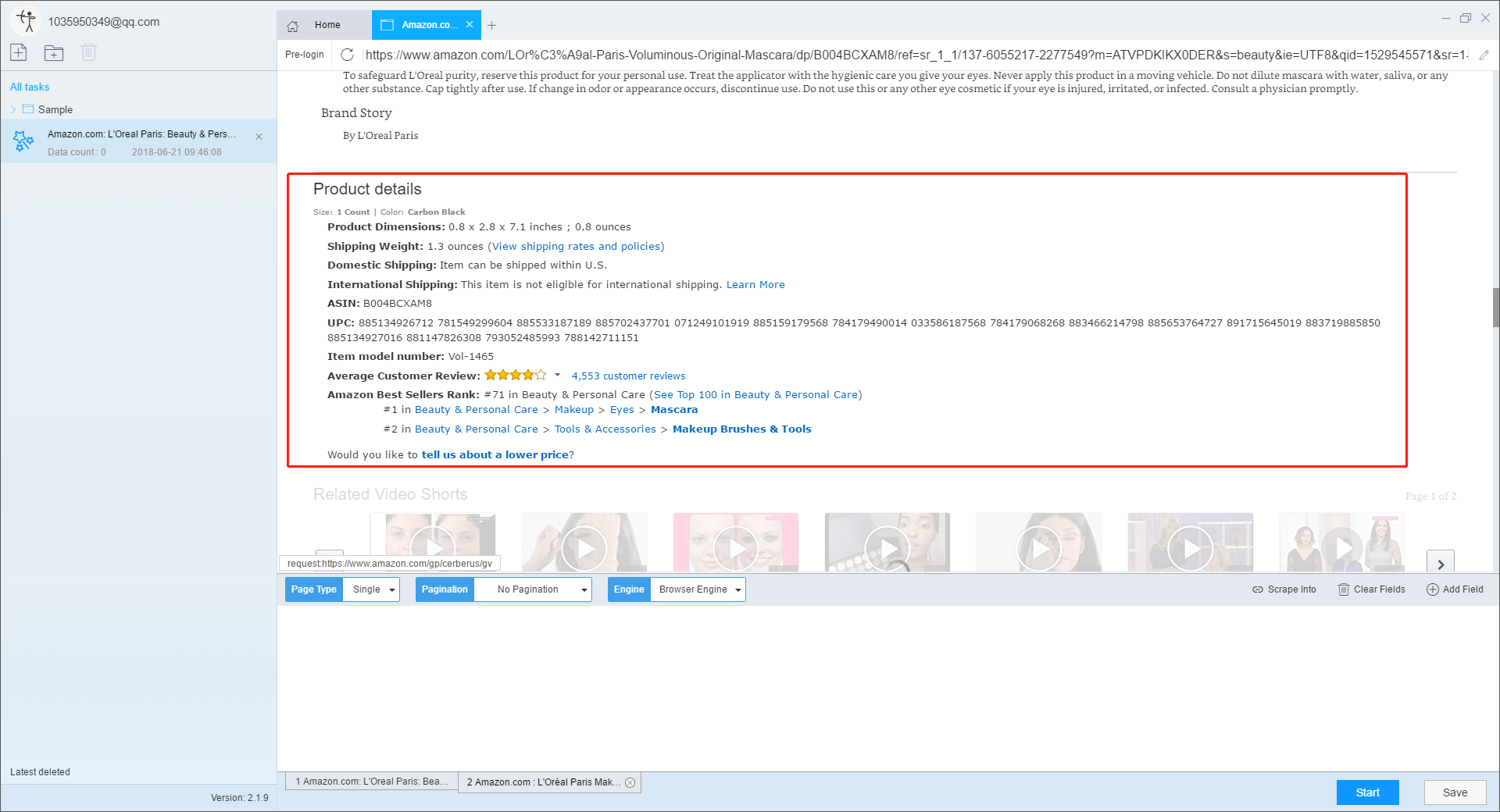 Choose the element you want to scrape. We can find the field ASIN right below the Product details, along with some other fields like Product Dimensions, Shipping Weight, UPC and so on. Modify field name to be more clearly categorized.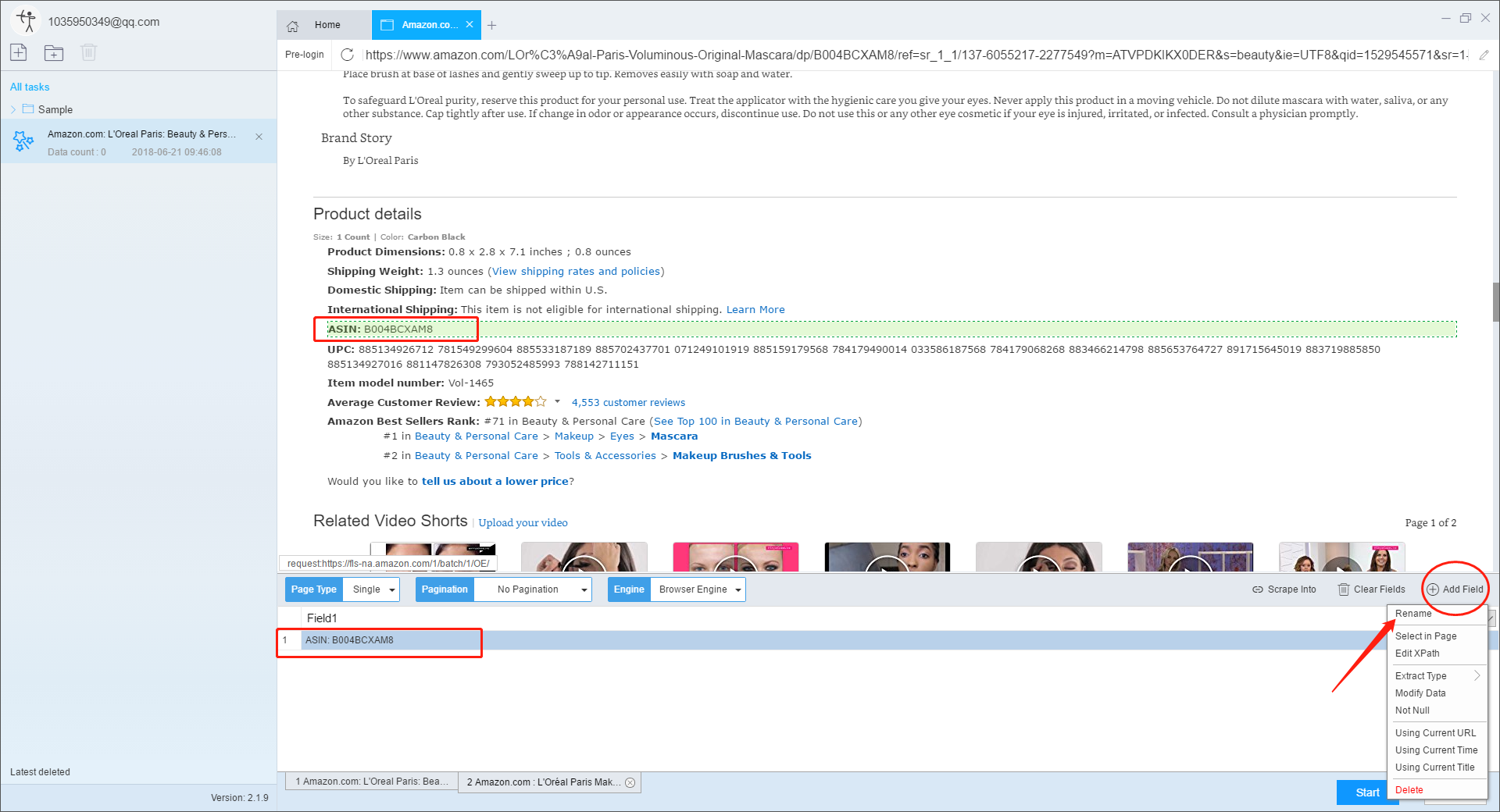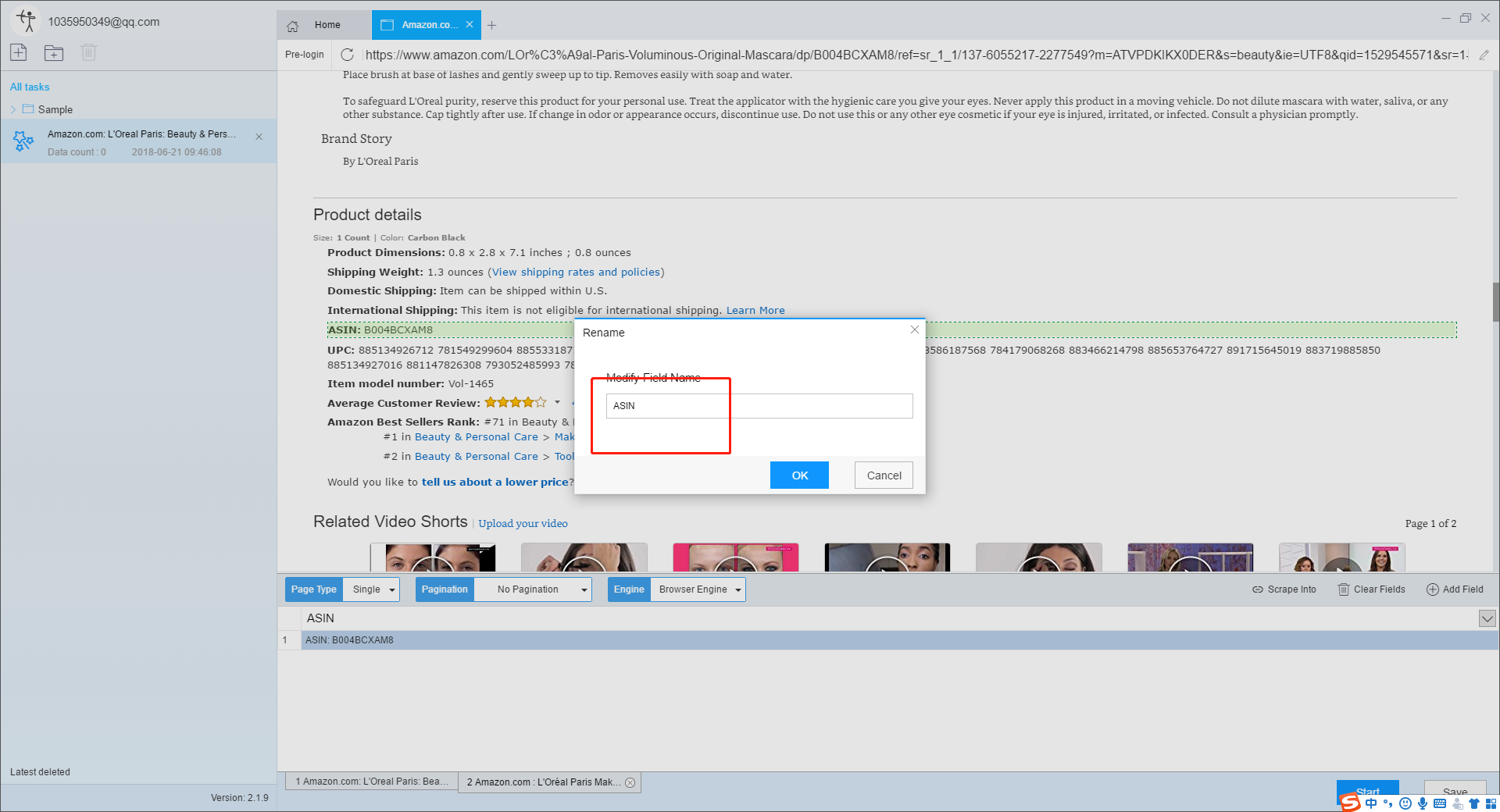 Modify field name to be more clearly categorized.
Step 4.Start scraping data.
Click "Start", then you can find that ScrapeStorm has extracted more data to you.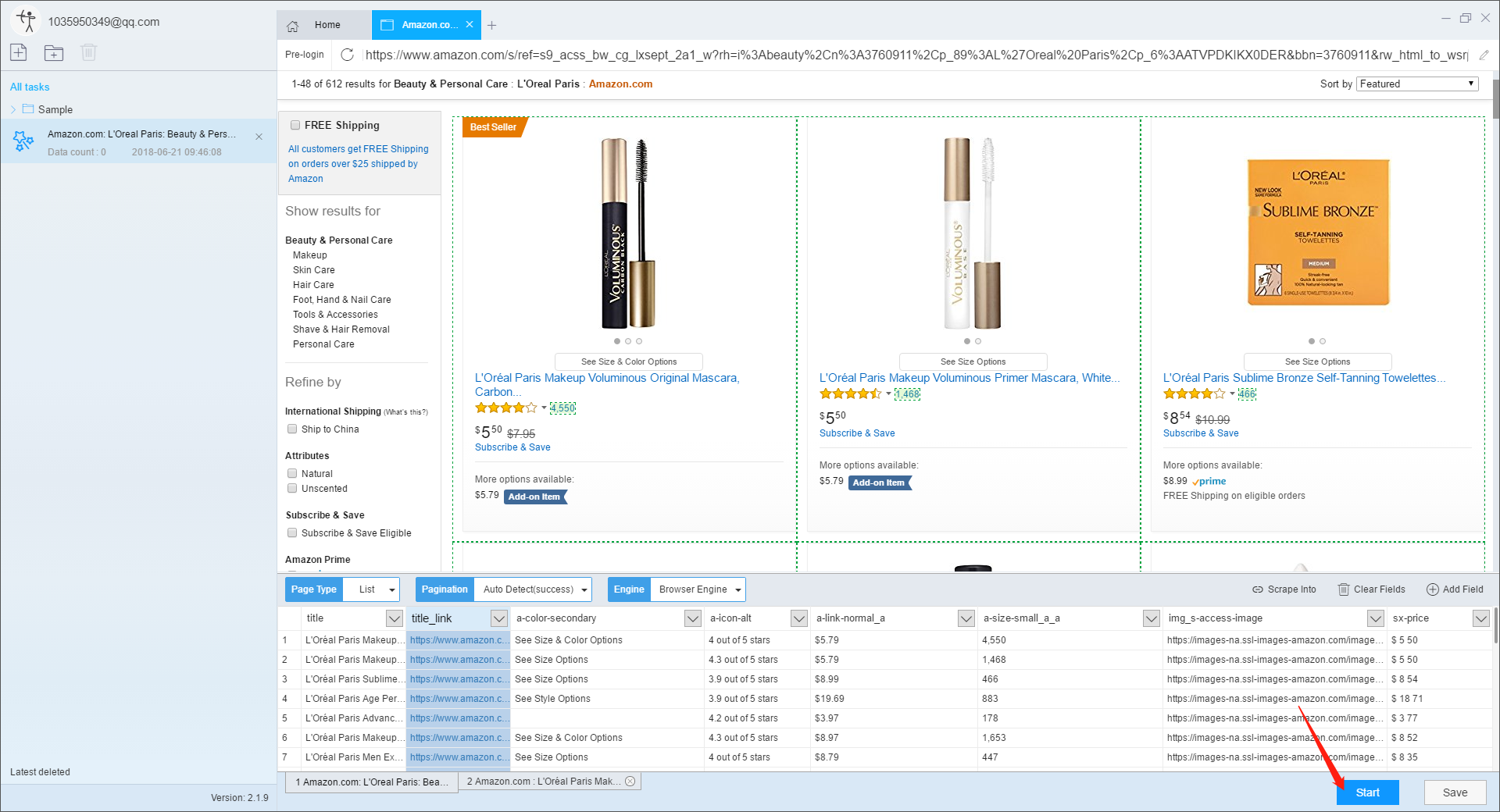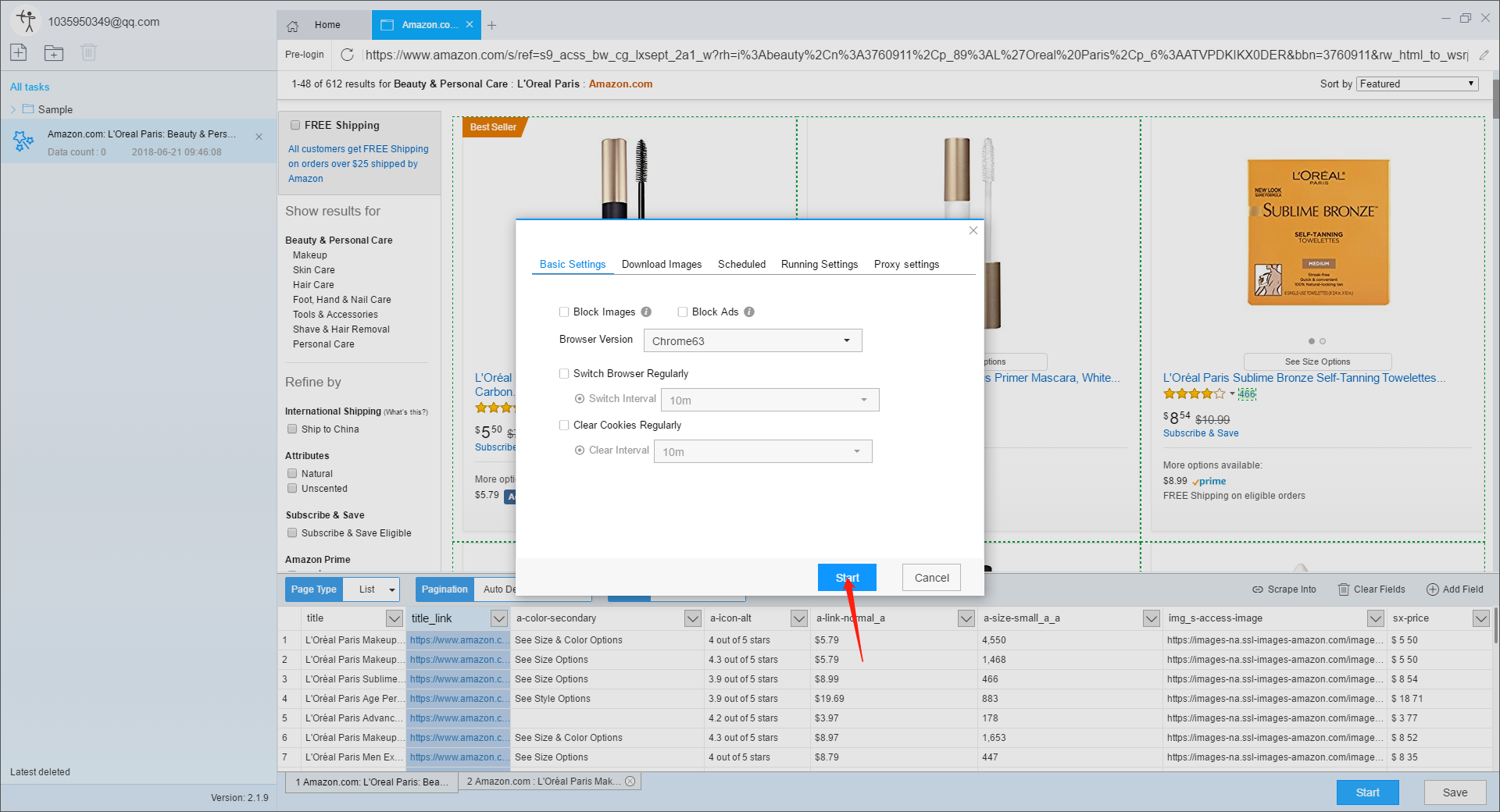 Step 5.Click "Export" to download your data.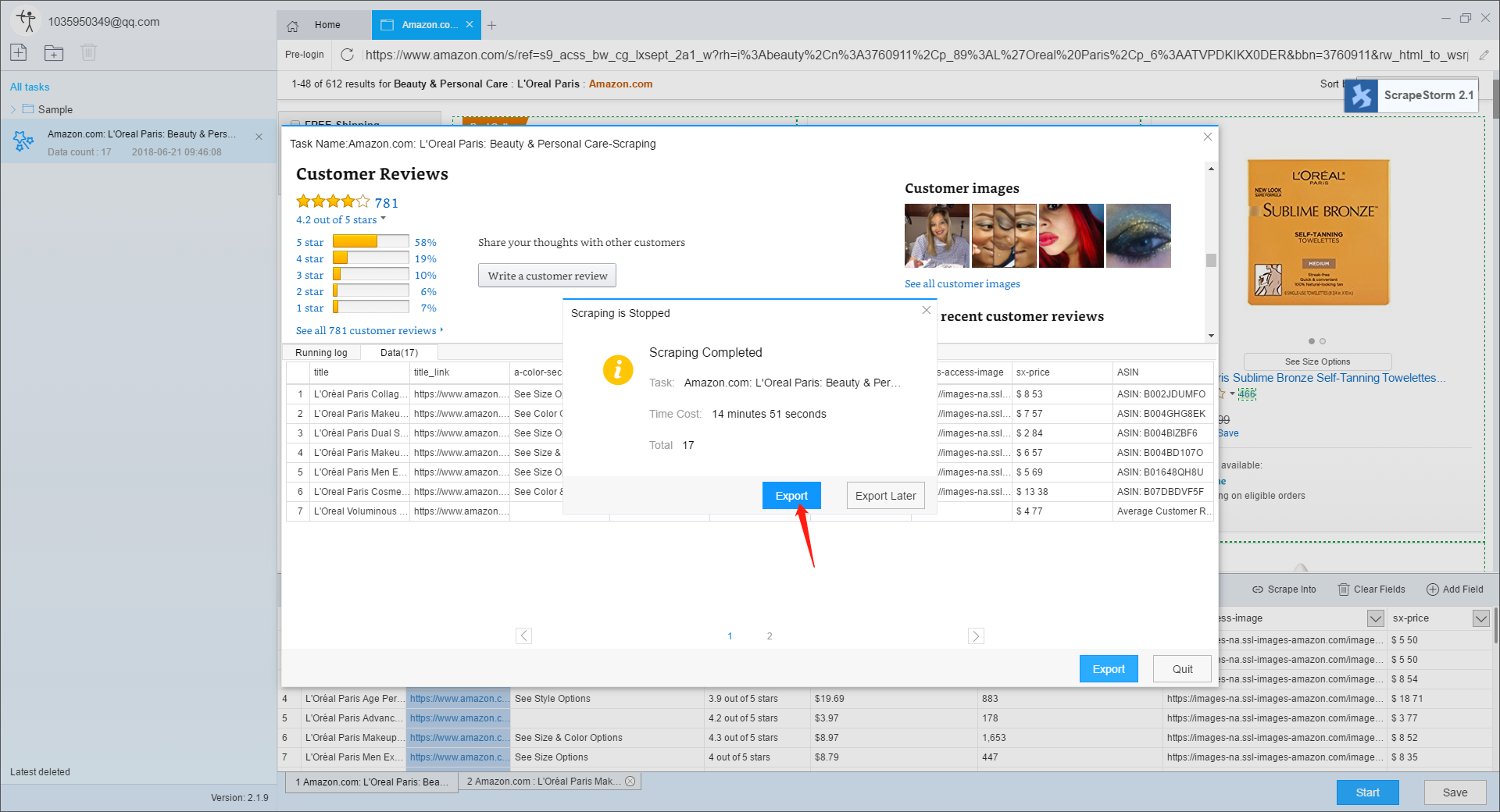 Step 6.Export now.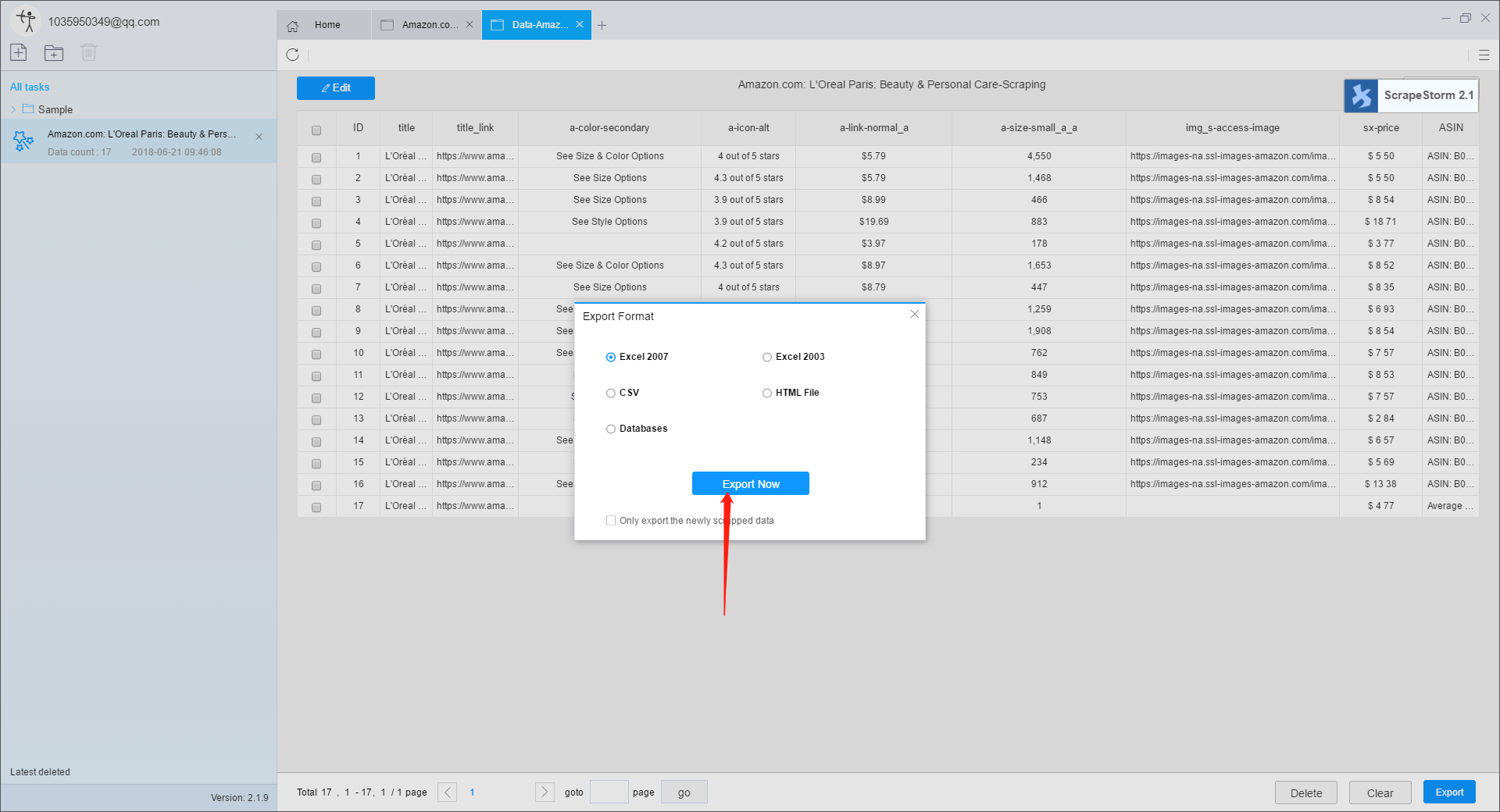 The CSV Data: