Socwall is a Digg website that offers high resolution wallpapers. A picture station with the theme of scenery, plants and flowers. You can You can dig your favorite pictures on Socwall, just click the arrow below the picture, you can also upload your favorite high-resolution wallpaper.
When using scrapestorm for web page data extraction, we can use this function to automatically identify image links and download them locally for quick extraction of web images.
ScrapeStorm for Windows, MacOS and Linux Download:
Step 1.Creating a task.
Open ScrapeStorm, select "Smart Mode", click "Start".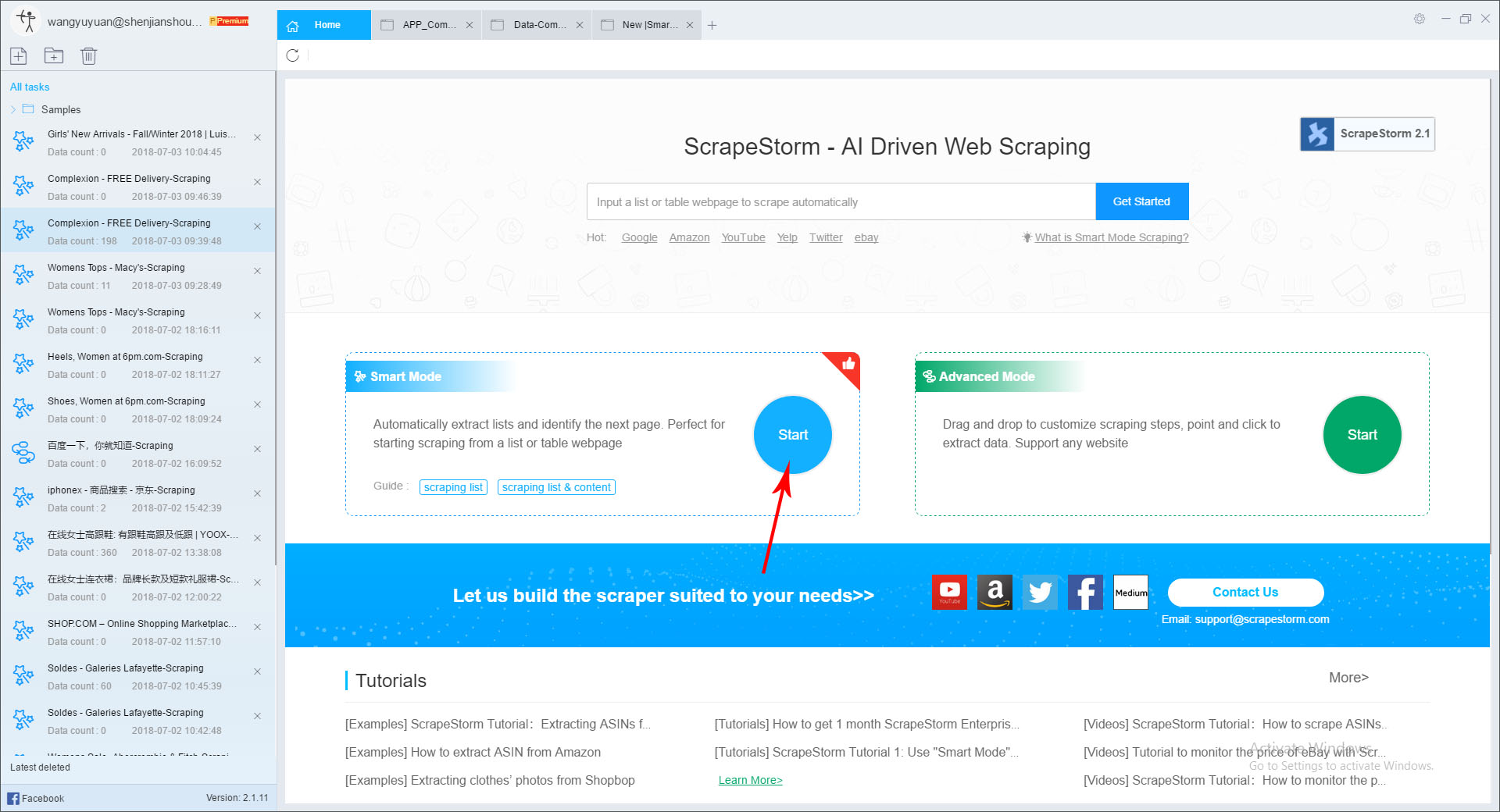 Step 2. Inputing a listing url
Input a listing url,like: https://www.socwall.com/ , then click "Create".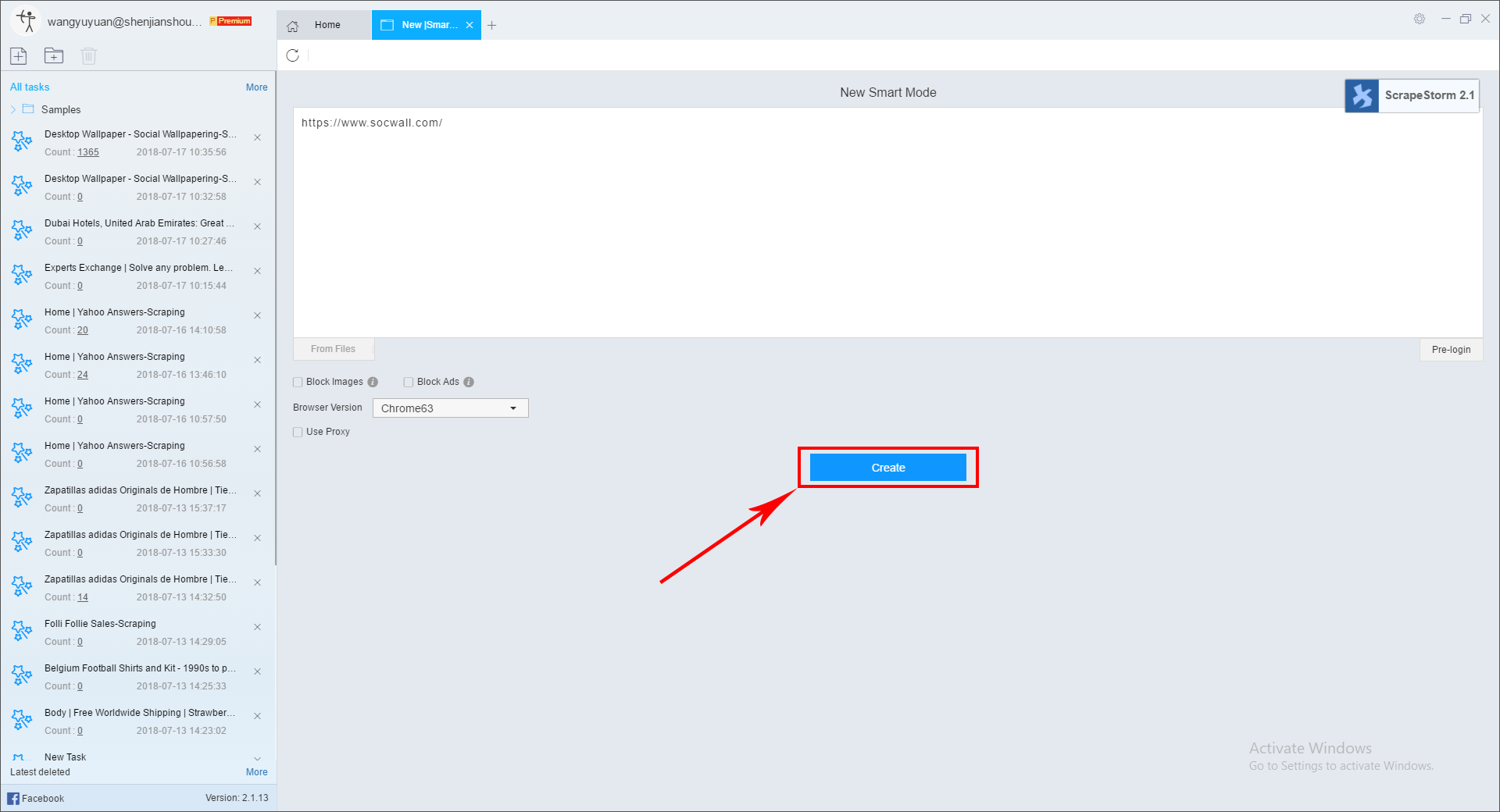 Step 3.Open image download and start scraping.
Click "Start", check "Enable Download" in the pop-up box, and select the image save path.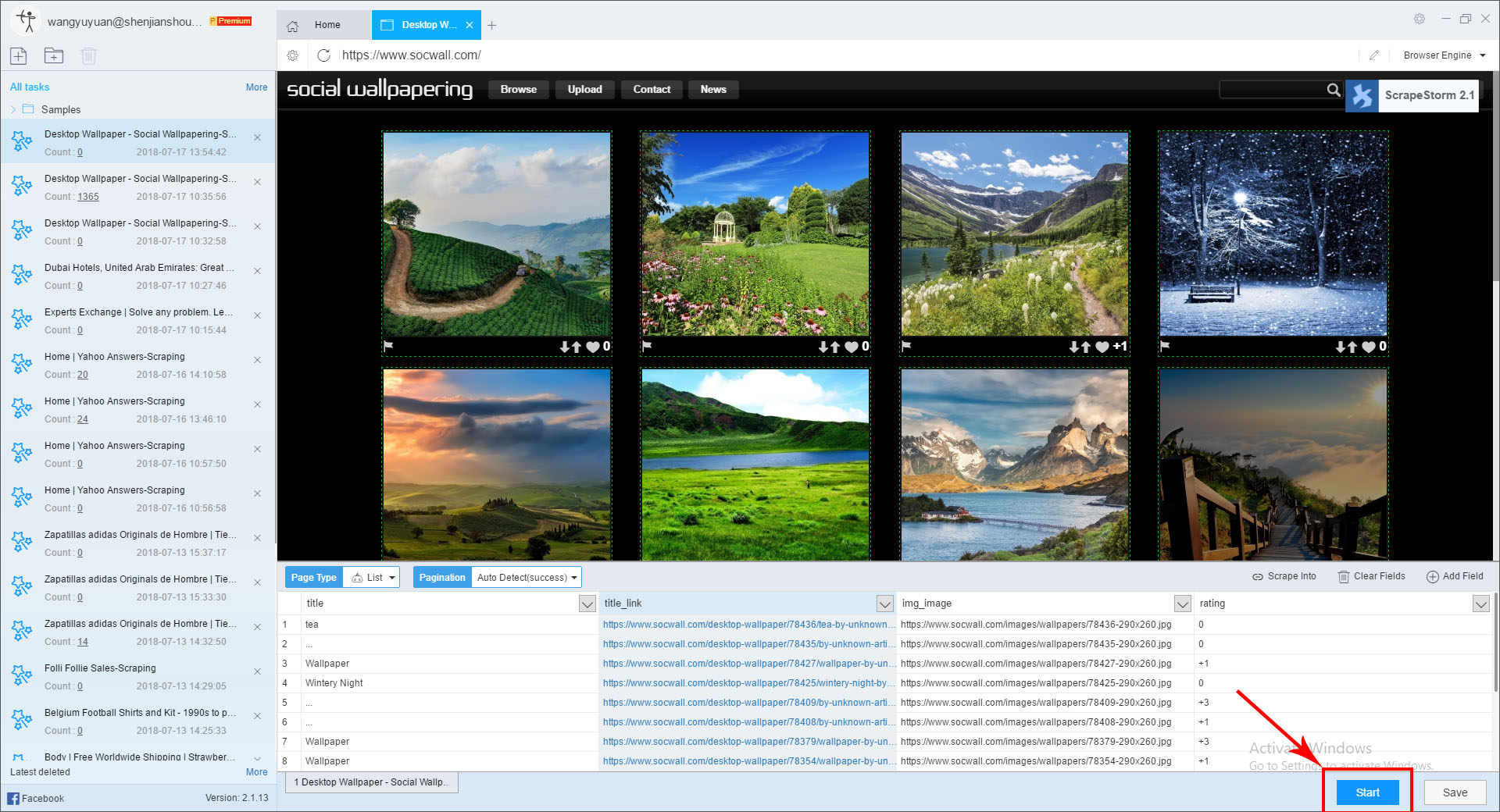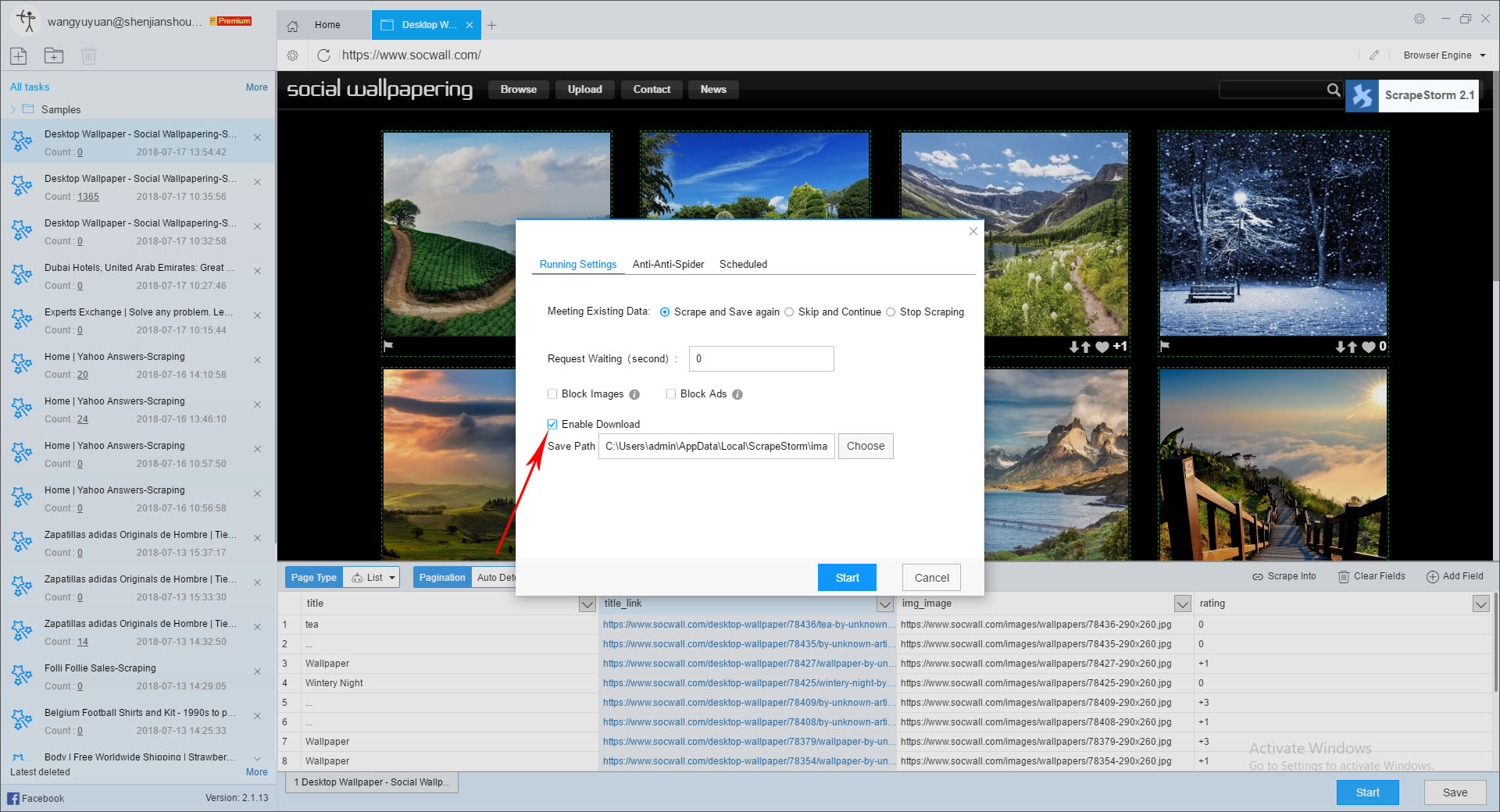 After downloading, the image link in the extracted data will be automatically replaced with the local path.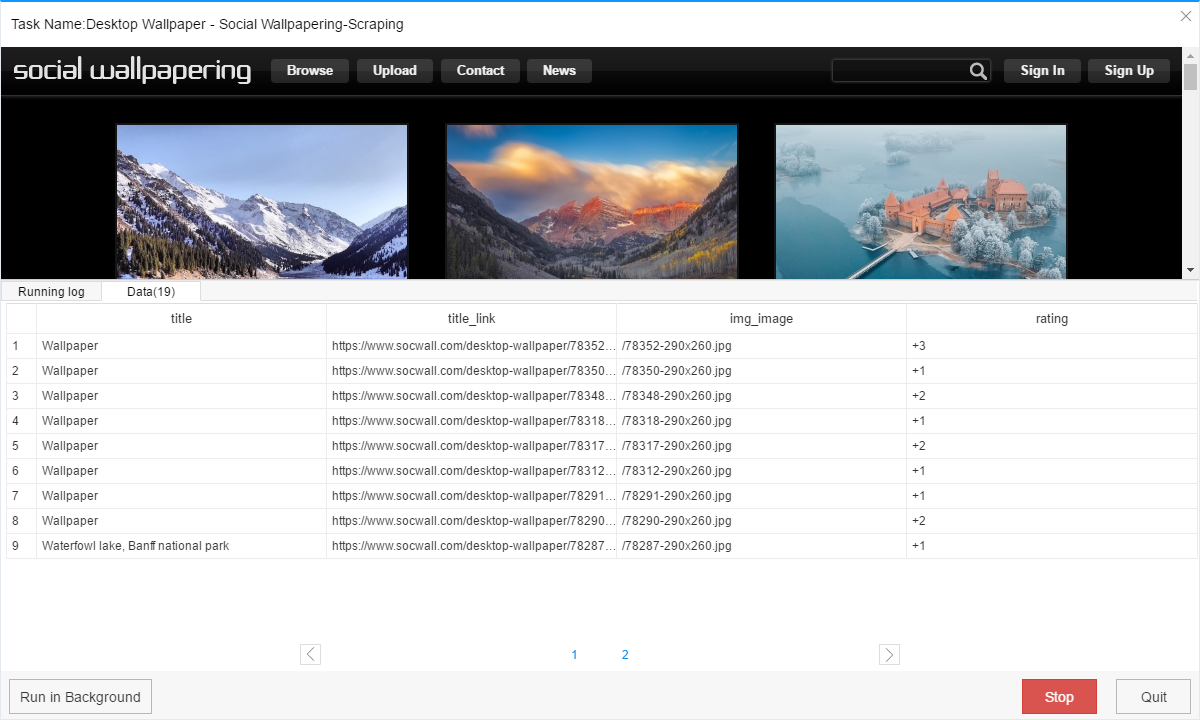 Click "Export" to download your data.
After the extraction is completed, you can export the data to a local file (including excel, html, csv, etc.) and a database.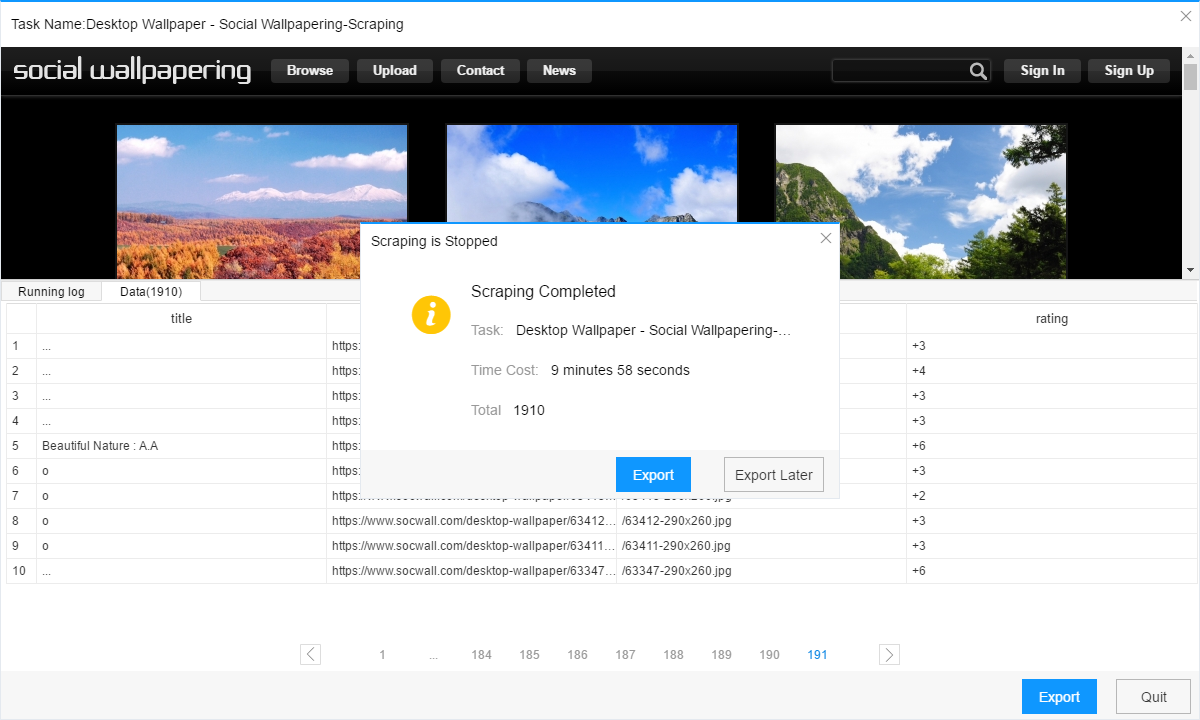 The following image is a screenshot of the file exported to excel2007: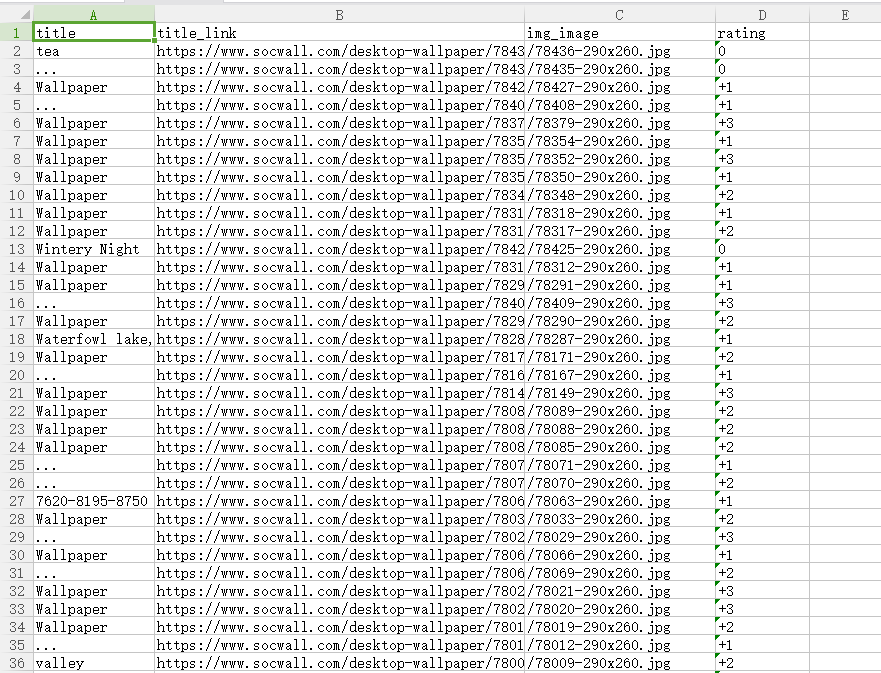 The picture below is a partial screenshot of the download.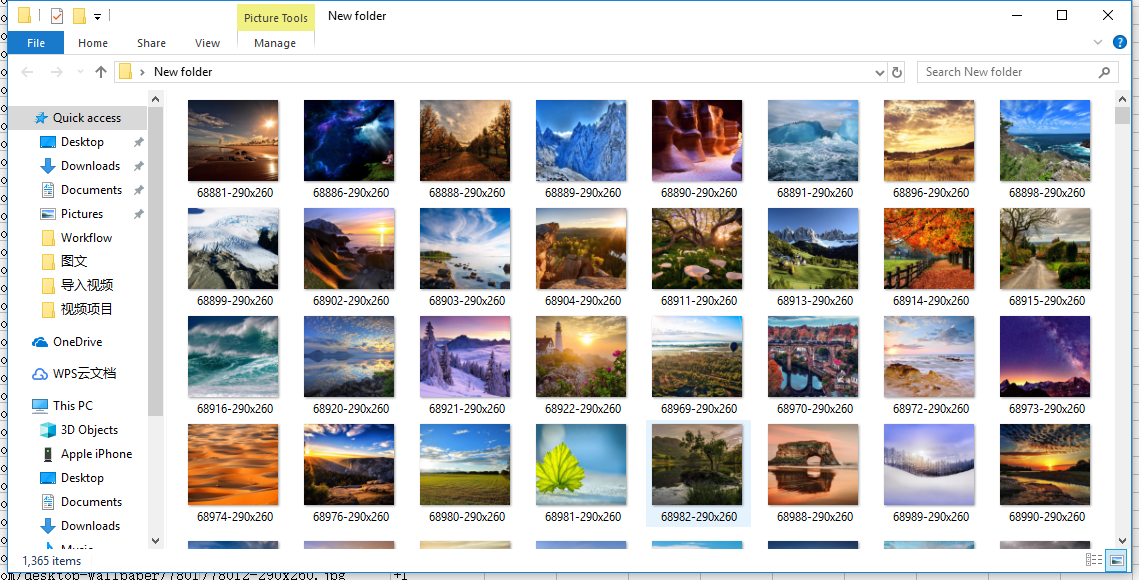 If you are still confused about the process, please watch the tutorial video as below: