GAP is one of the largest clothing companies in the United States. It has five brands. Gap's brand clothing brings people a kind of leisure temperament, so that the unfettered American youth can enjoy the natural and comfortable life.
Through the analysis of these data, we can get the Gap sales status.
ScrapeStorm for Windows, MacOS and Linux Download:
Step 1.Creating a task.
Open ScrapeStorm, select "Smart Mode", click "Start".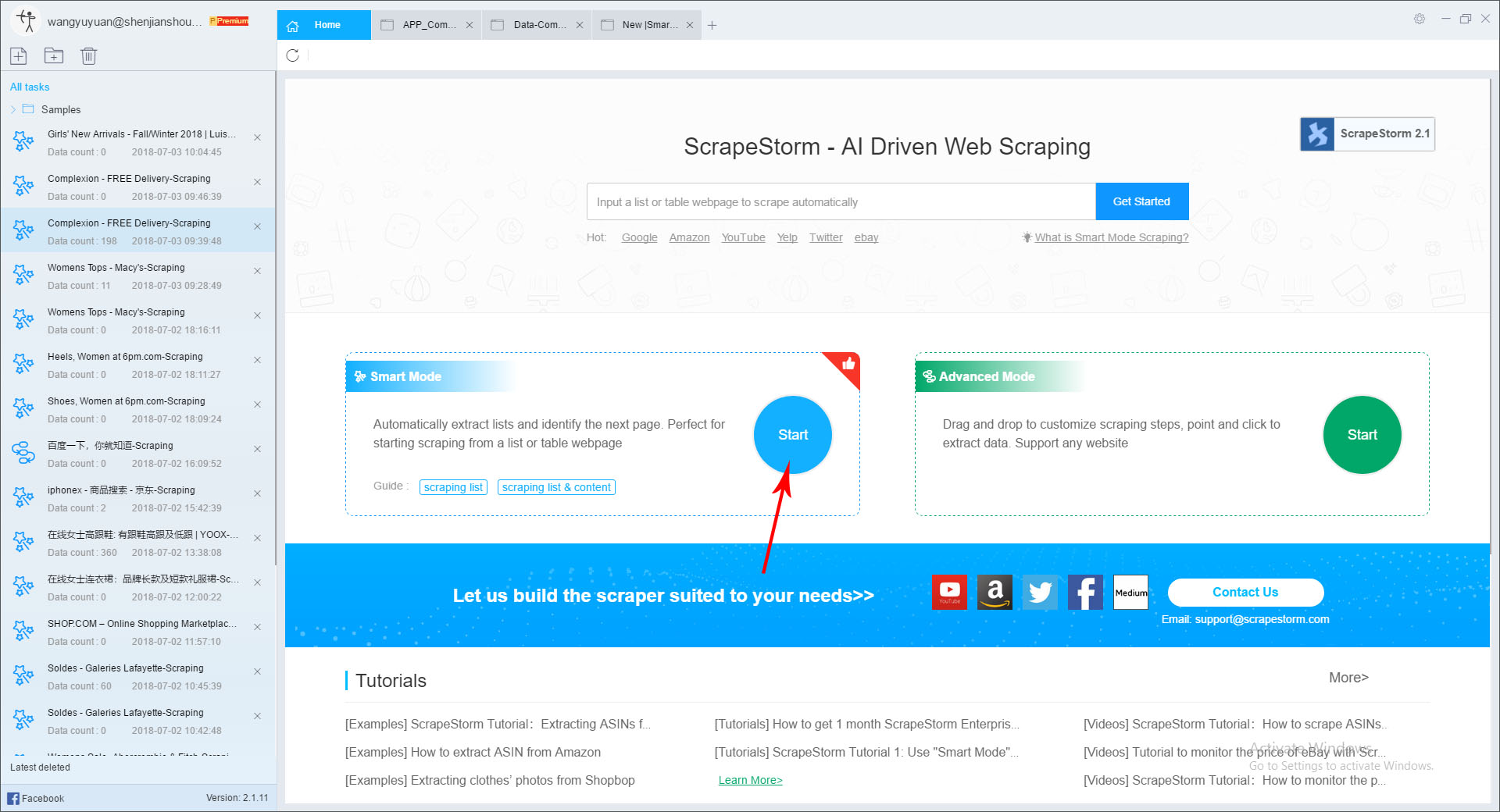 Input a listing url,like:
https://www.gap.com/browse/category.do?cid=1086406&mlink=5151,mkt_reg-hp–optly4b,HP_NAB_Body&clink=mkt_reg-hp–optly4b, then click "Create".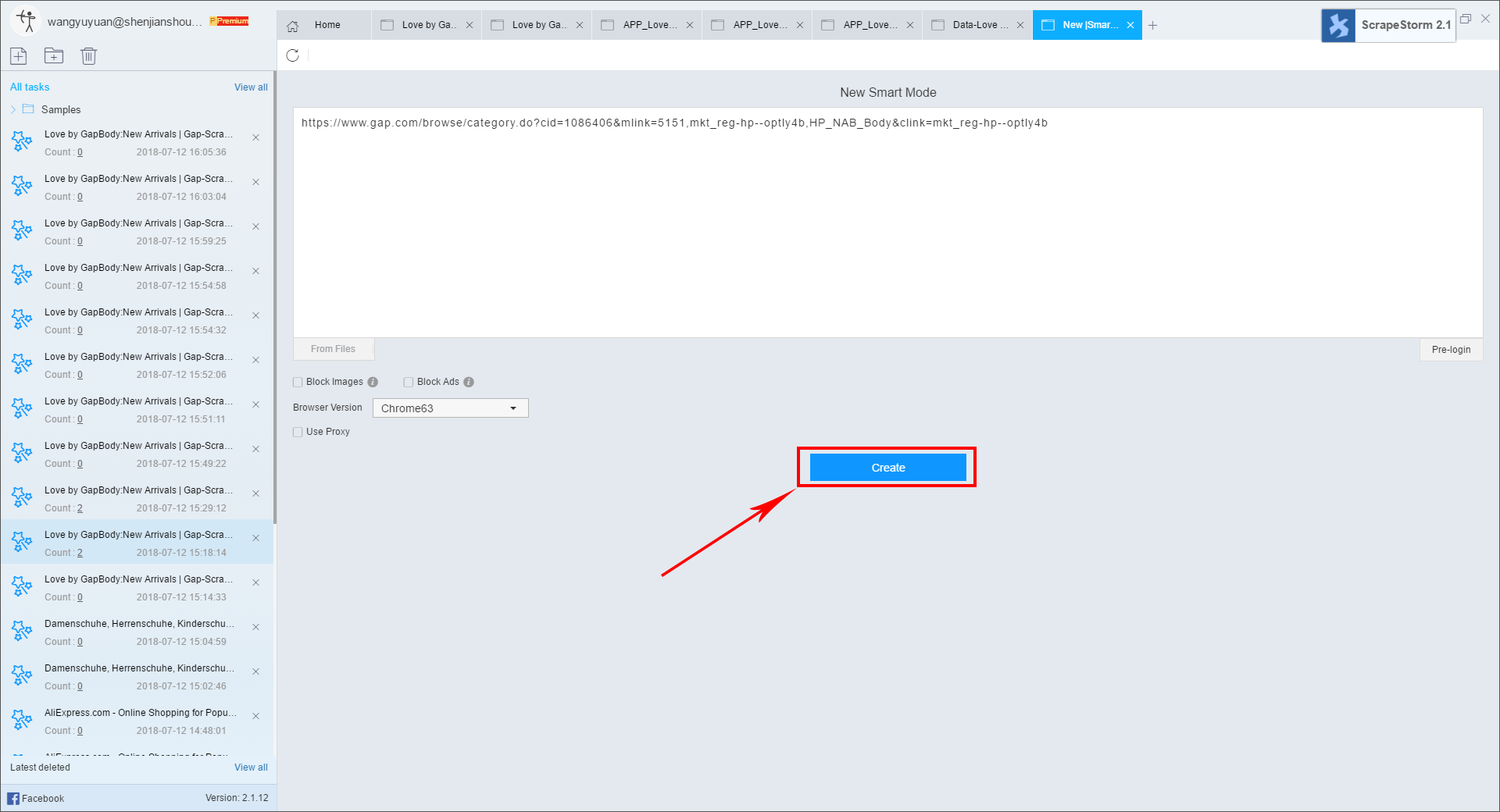 Step 2. Log in to the pop-up page
When the pop-up page cannot be closed, it is resolved by logging in to the page.
Click "Pre-login", log in to the pop-up page, then close the page.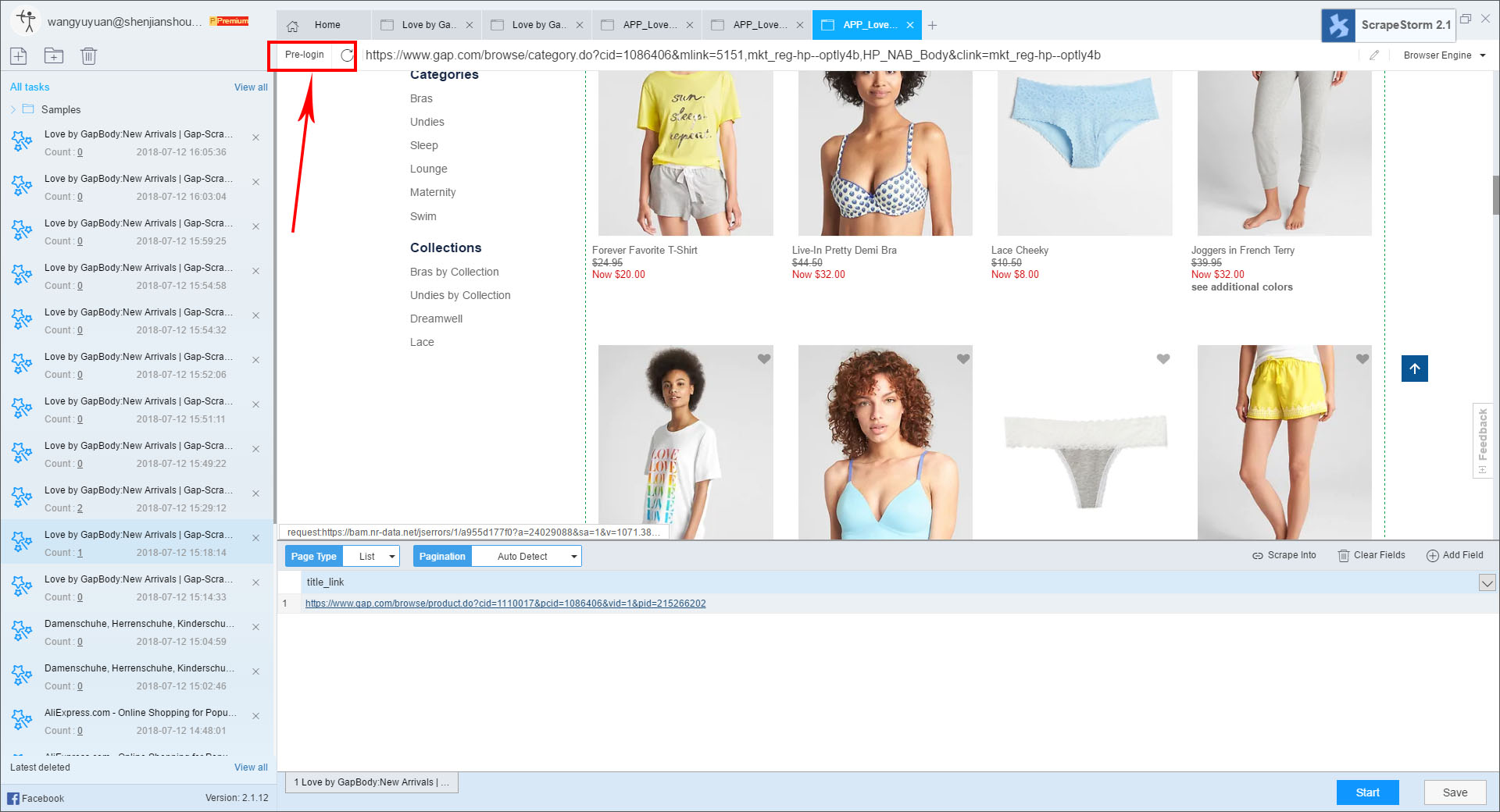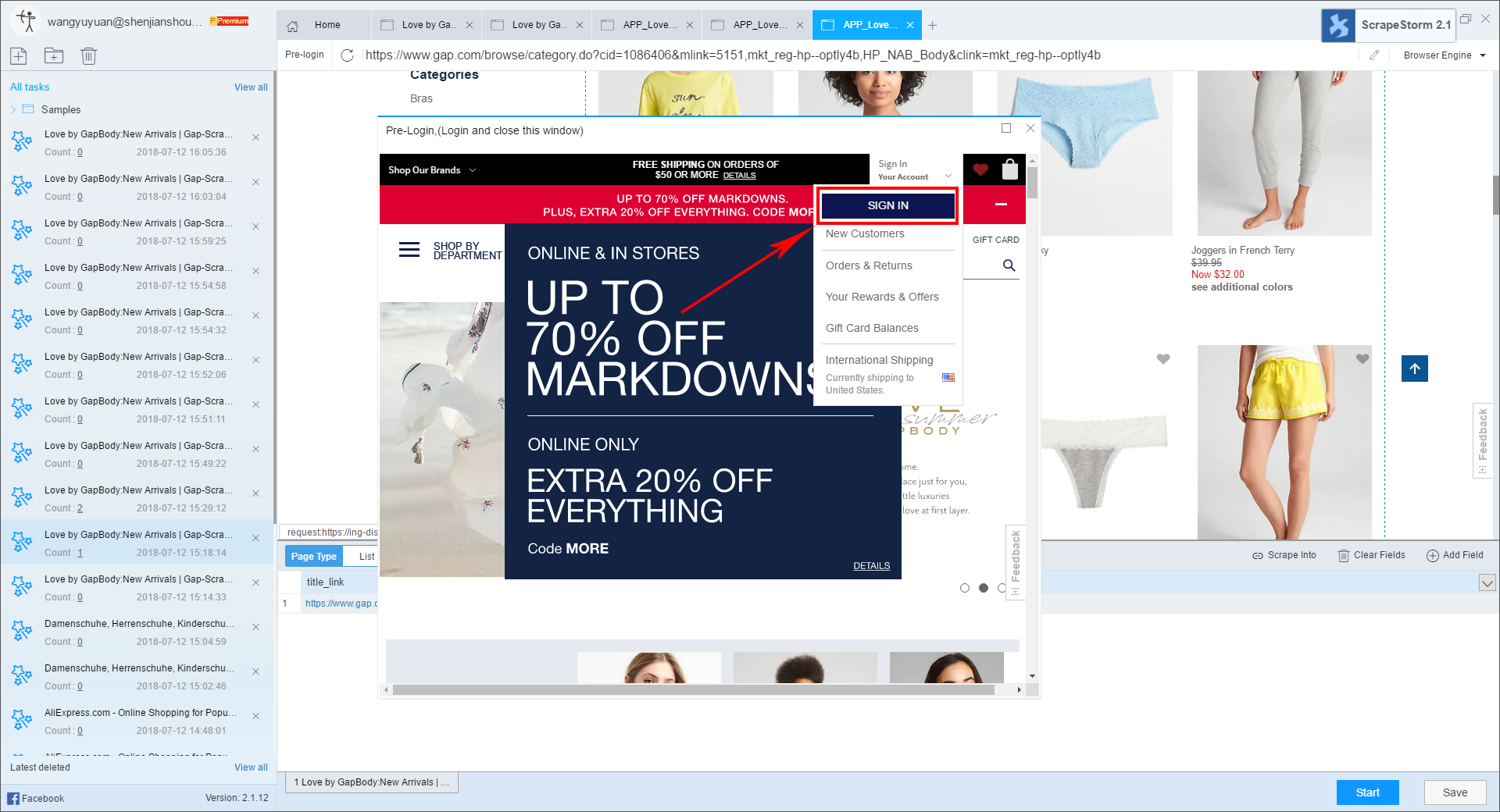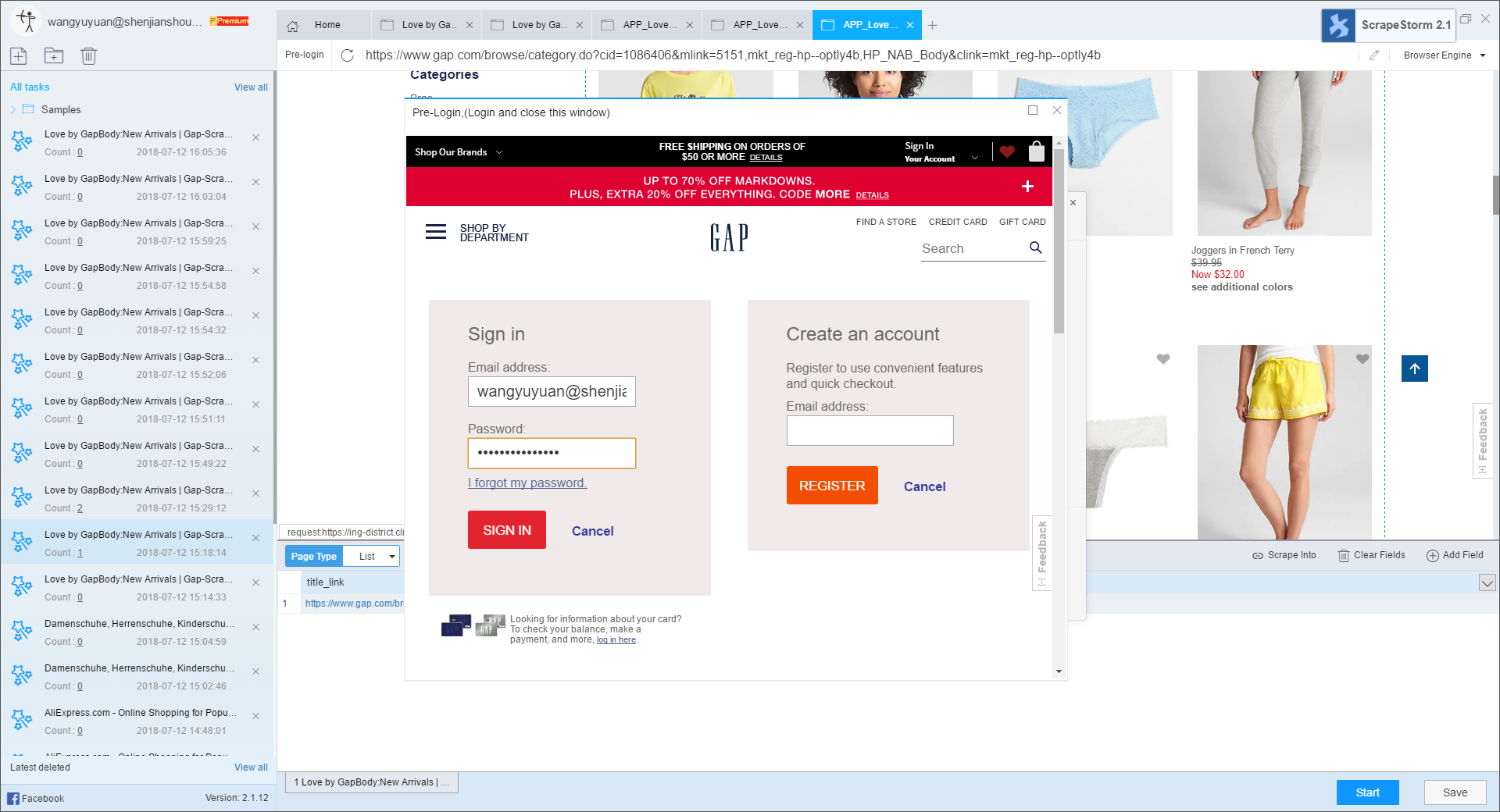 After closing the page, the collection page will be refreshed.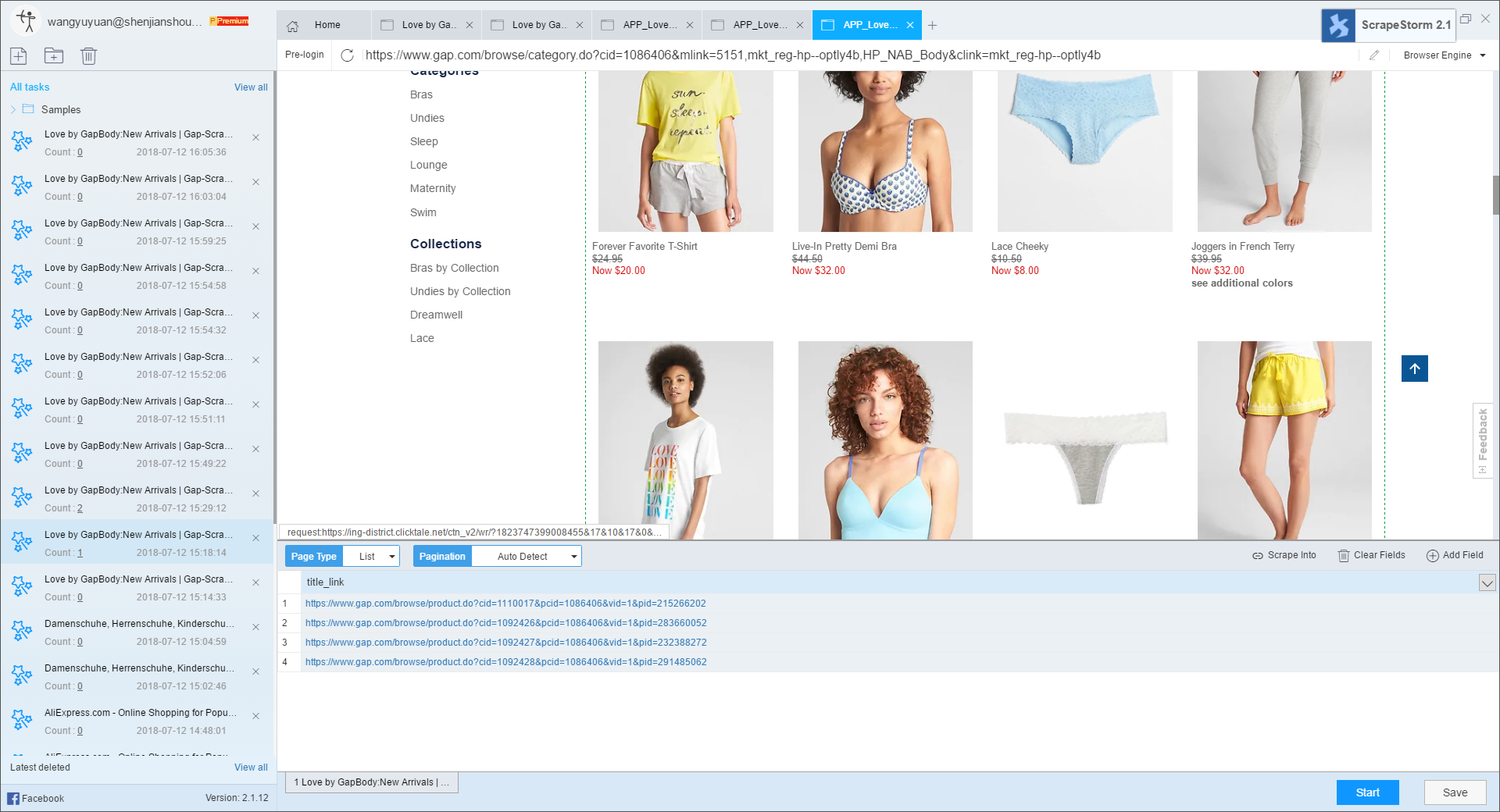 On detail page click "Add Field" button and then select the element in web page to extract its related text.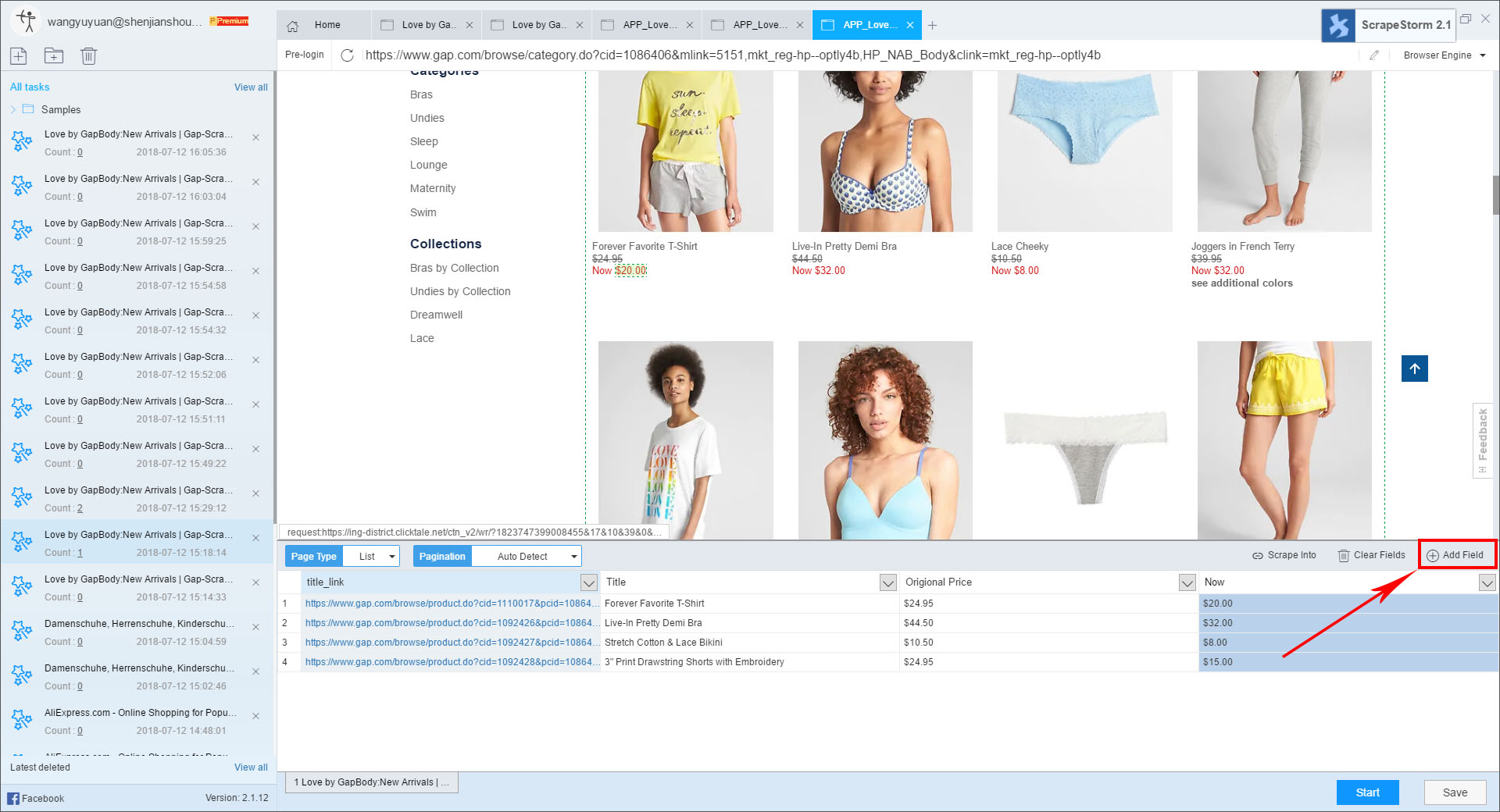 Step 3. Starting to extract and then click "Export" to download your data.
After the extraction is completed, you can export the data to a local file (including excel, html, csv, etc.) and a database.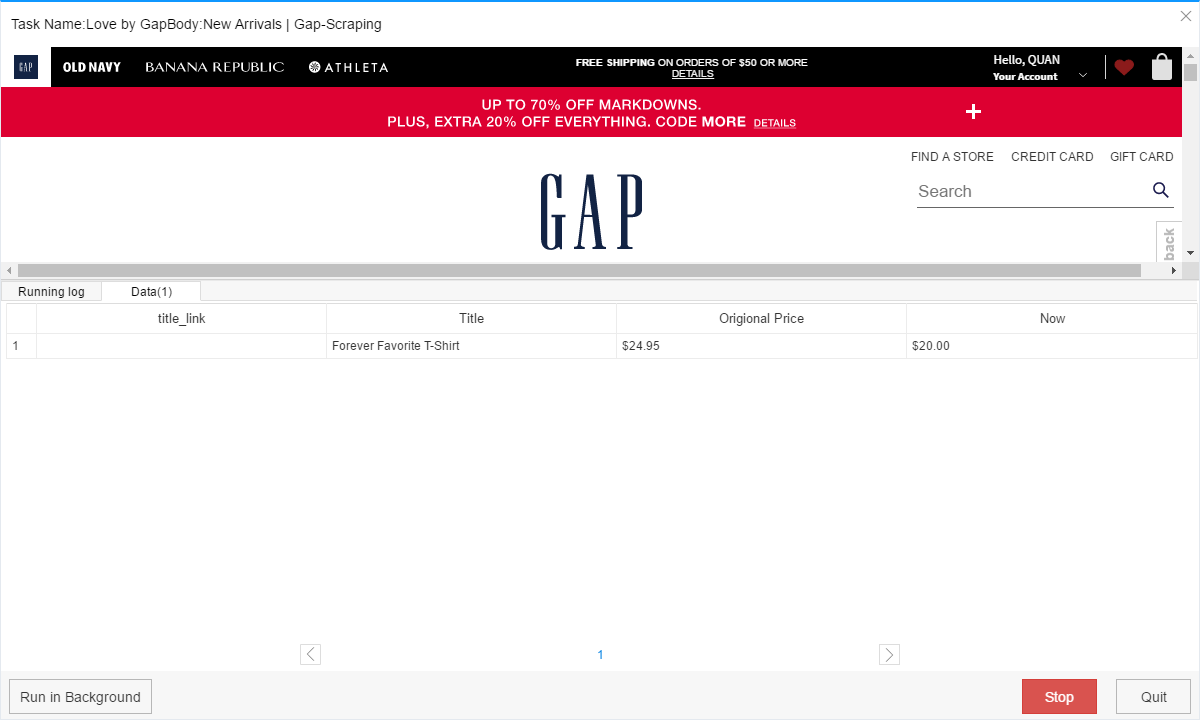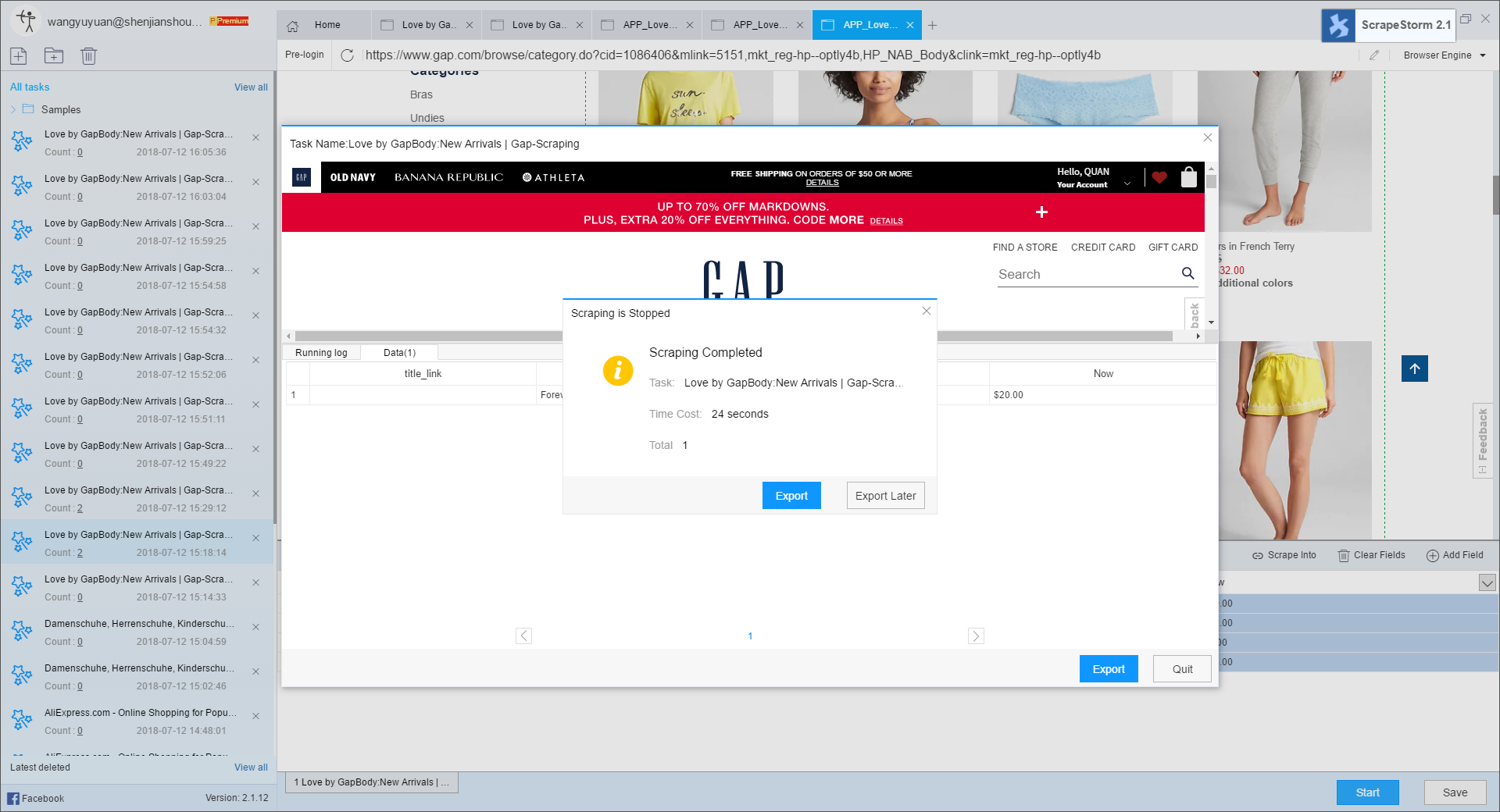 If you are still confused about the process, please watch the tutorial video as below: