CoinMarketCap is a website that tracks most of the altcoins that have touched the market, as well as bitcoin, and shows the user the current value of the dollar and bitcoin per dollar.We can use ScrapeStorm to extract data to monitor the price of each currency in real time from CoinMarketCap.
ScrapeStorm for Windows, MacOS and Linux Download:
Step 1.Creating a task.
Open ScrapeStorm, select "Smart Mode", click "Start".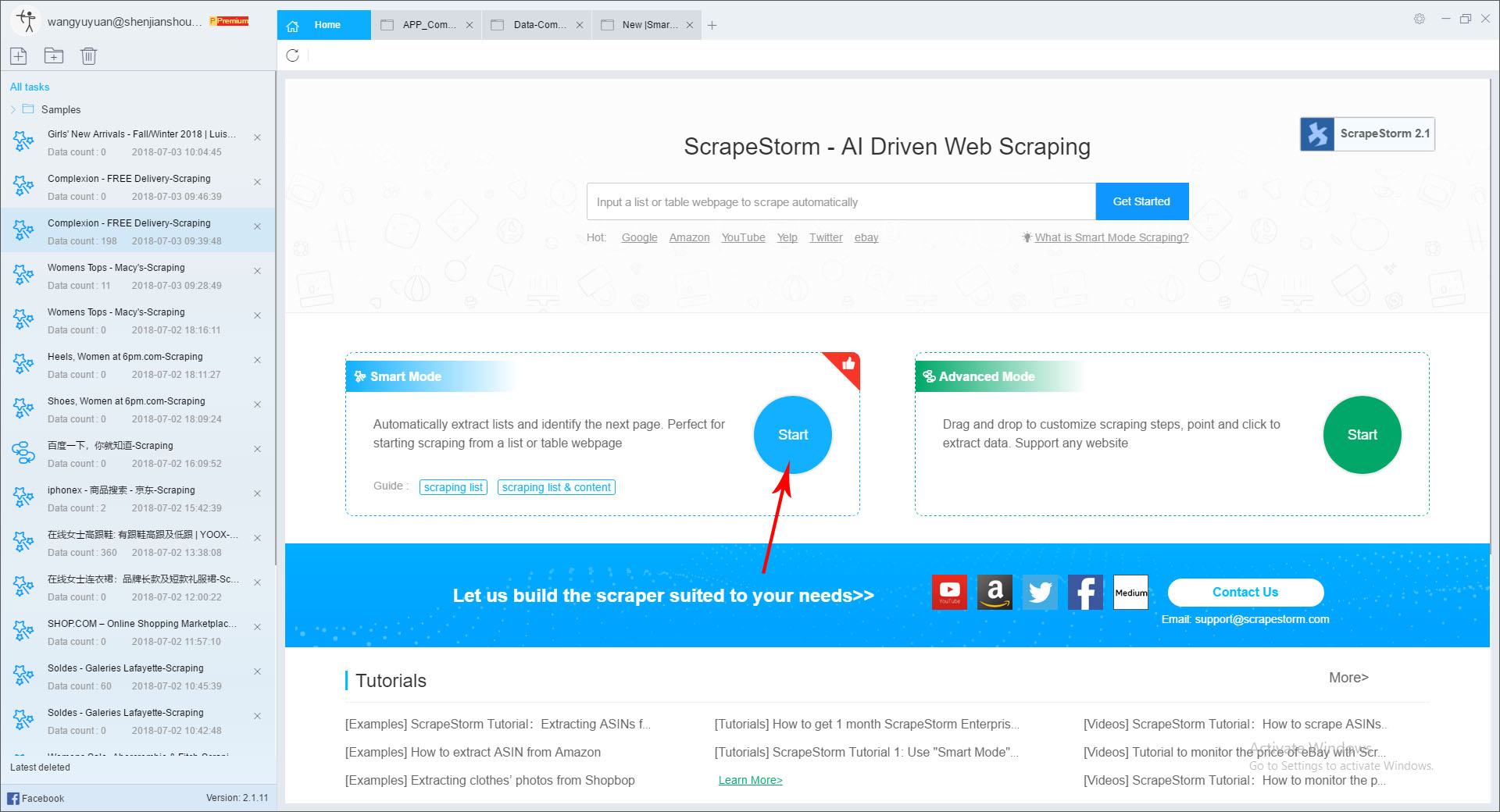 Step 2. Inputing a listing url
Input a listing url,like: https://coinmarketcap.com/, then click "Create".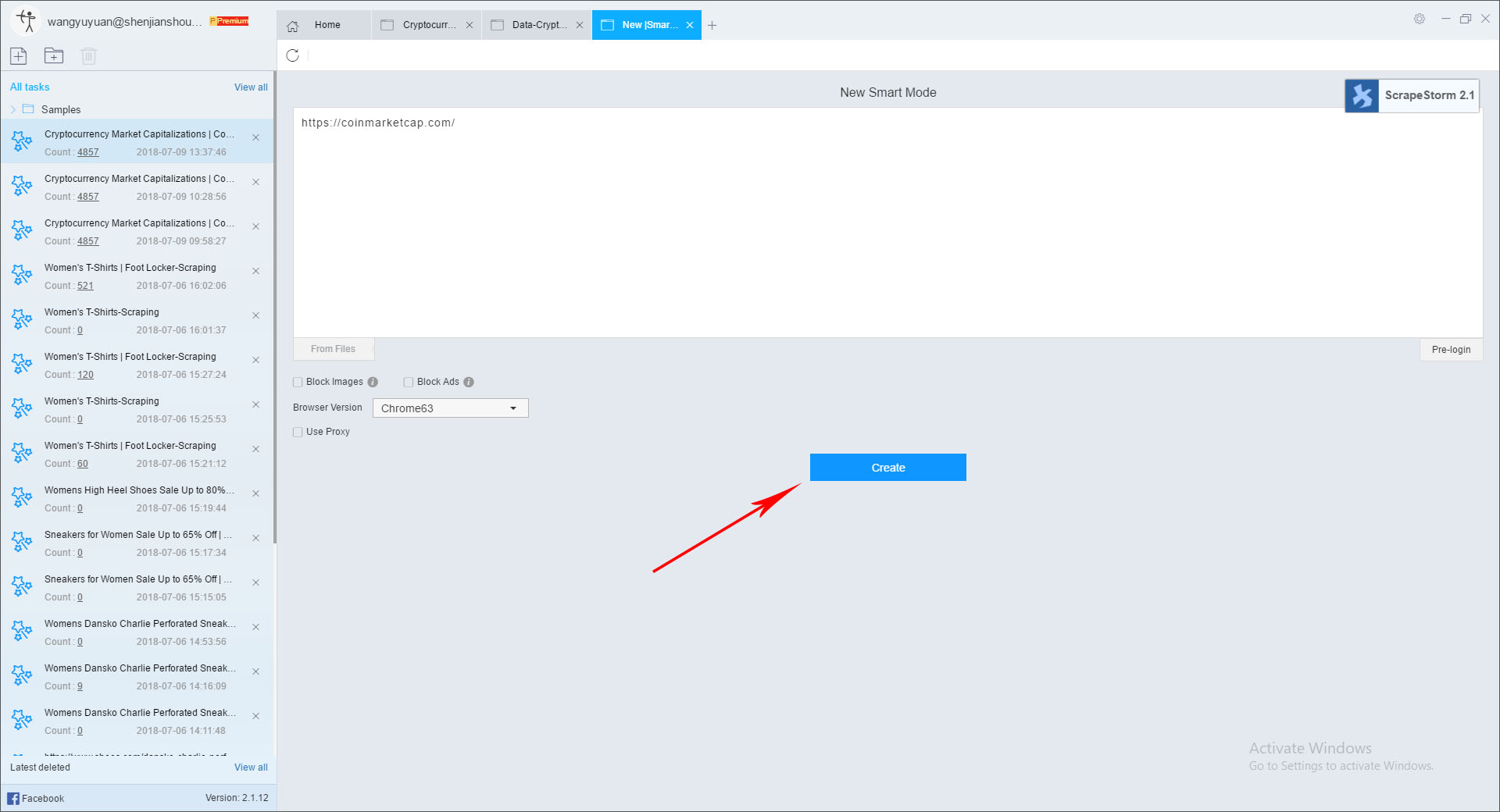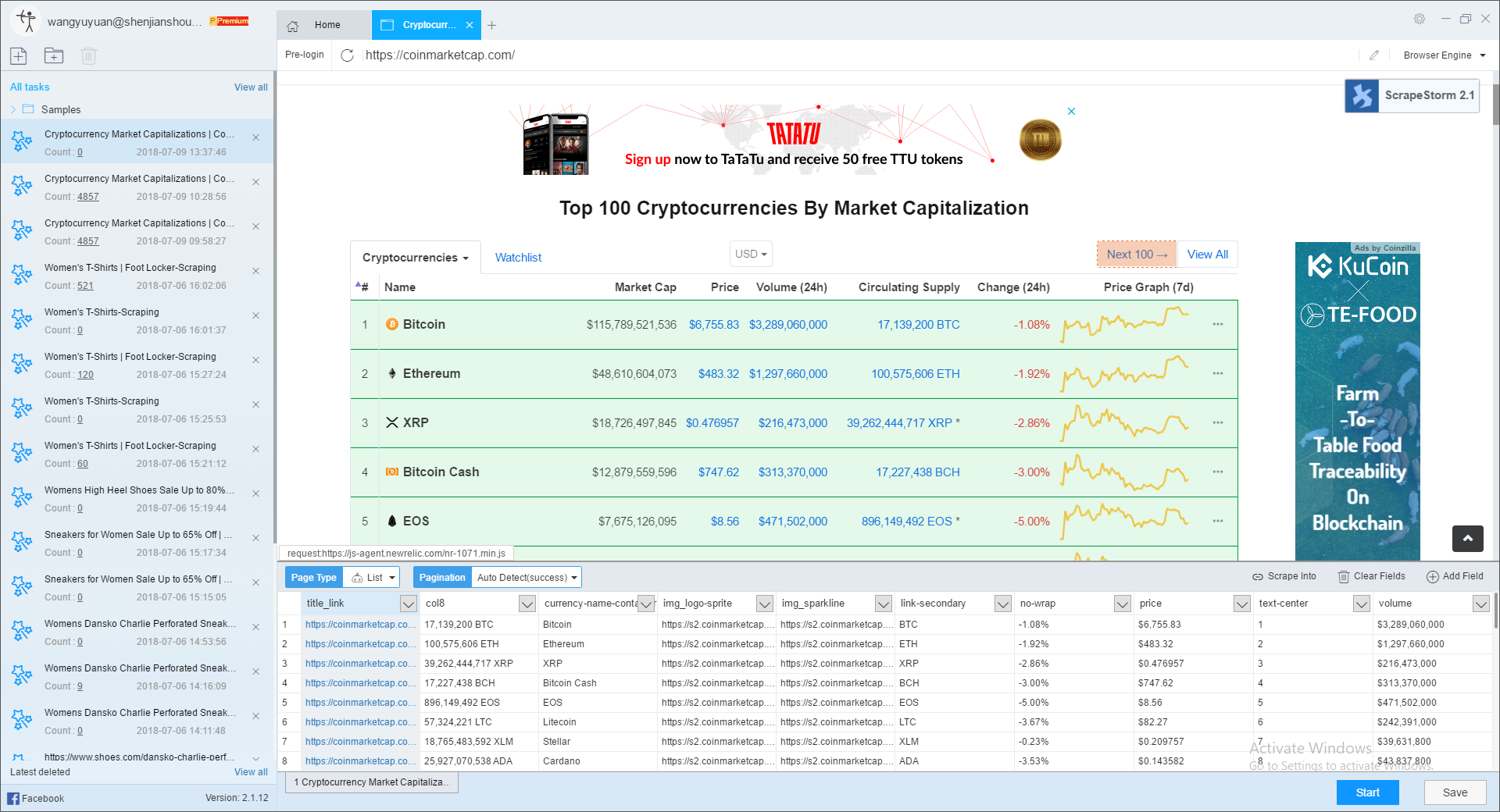 Wait a minute, ScrapeStorm will extract data from the listing url automatically.
PS: You also can change and delete the extract data.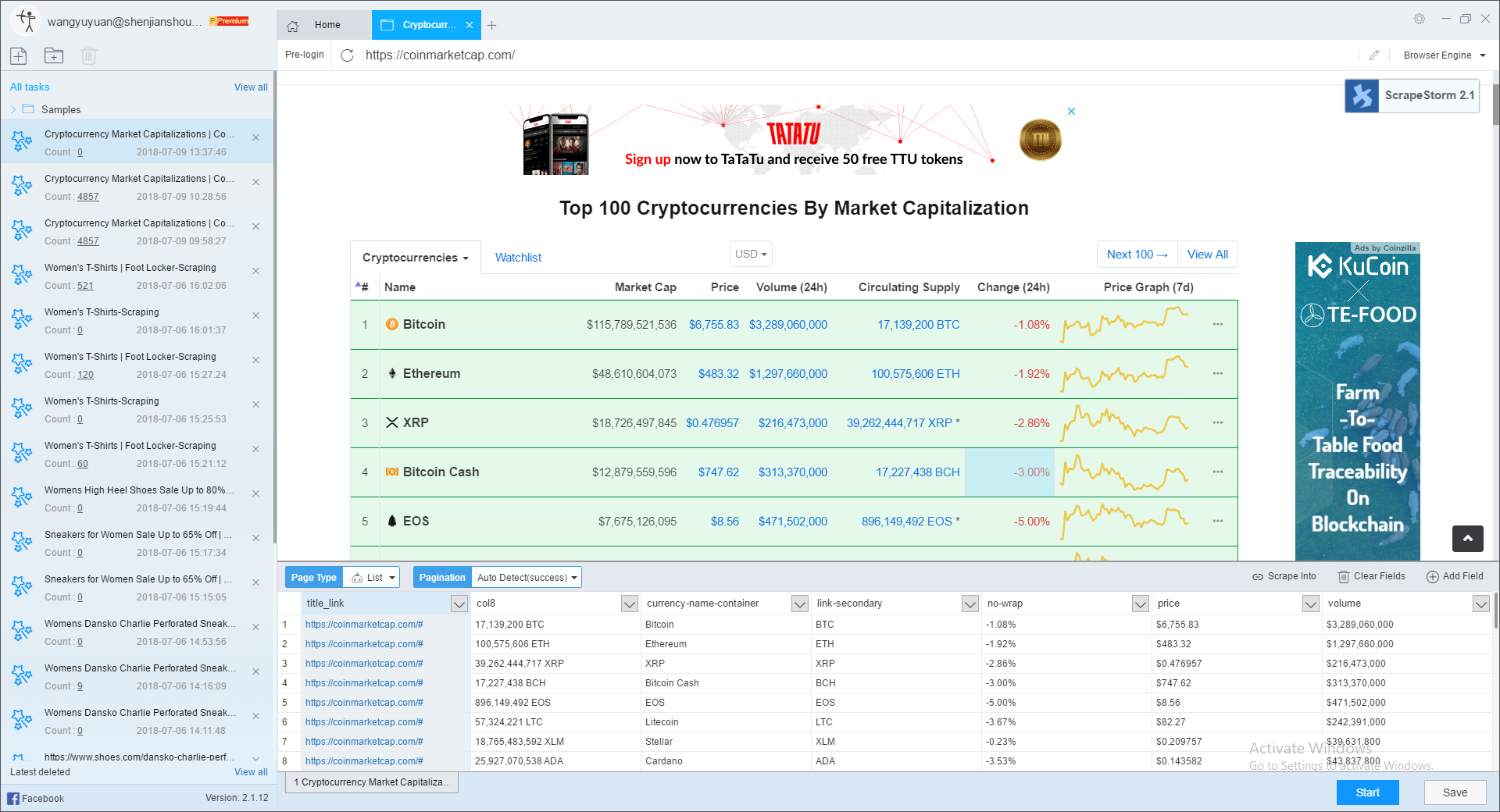 Step 3. Start scraping data.
Click "Start".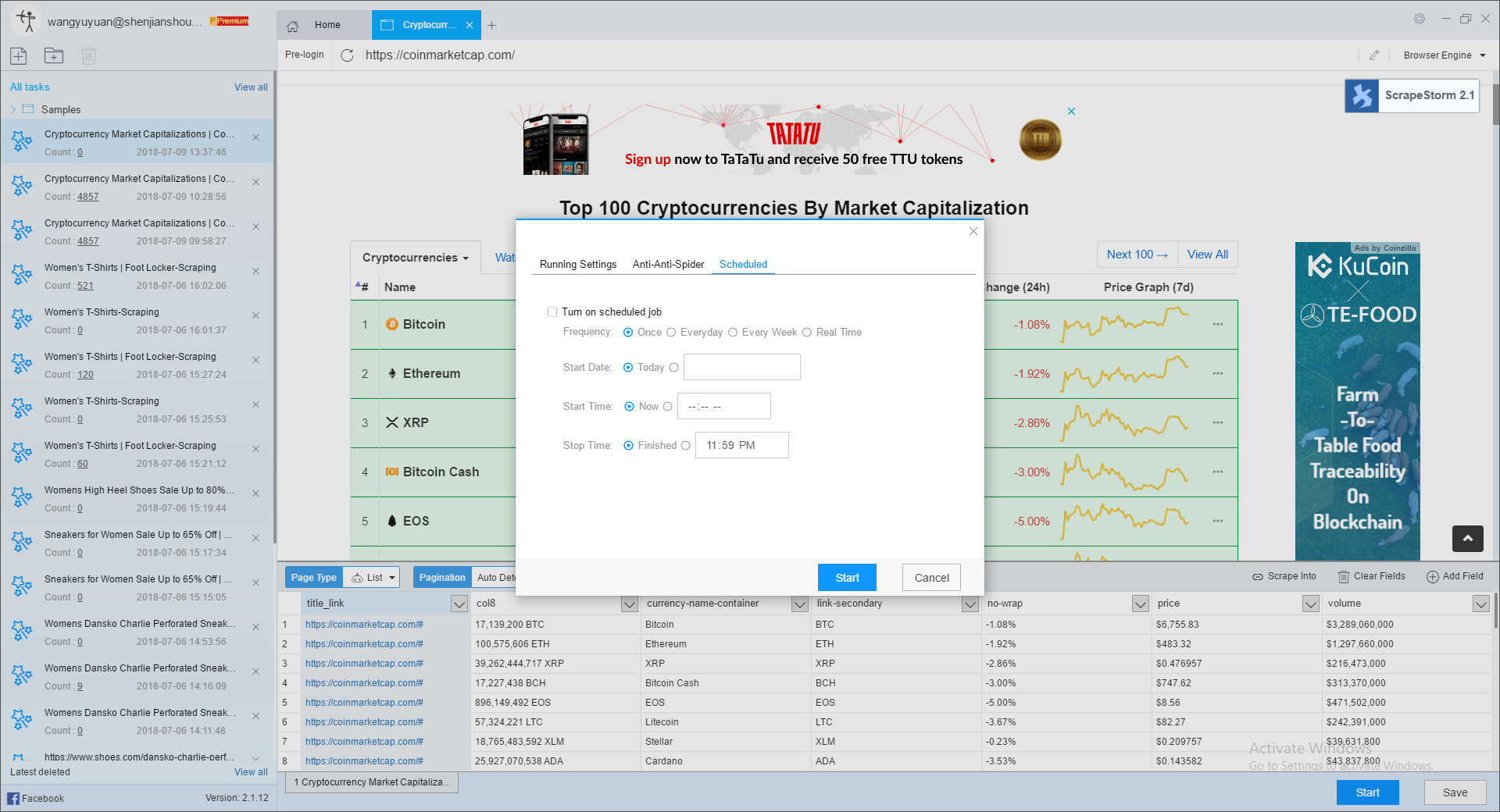 Select "scheduled" in the popup box, check "Turn on scheduled job", click"Real Time", and then change "10m" to "30m" in Interval.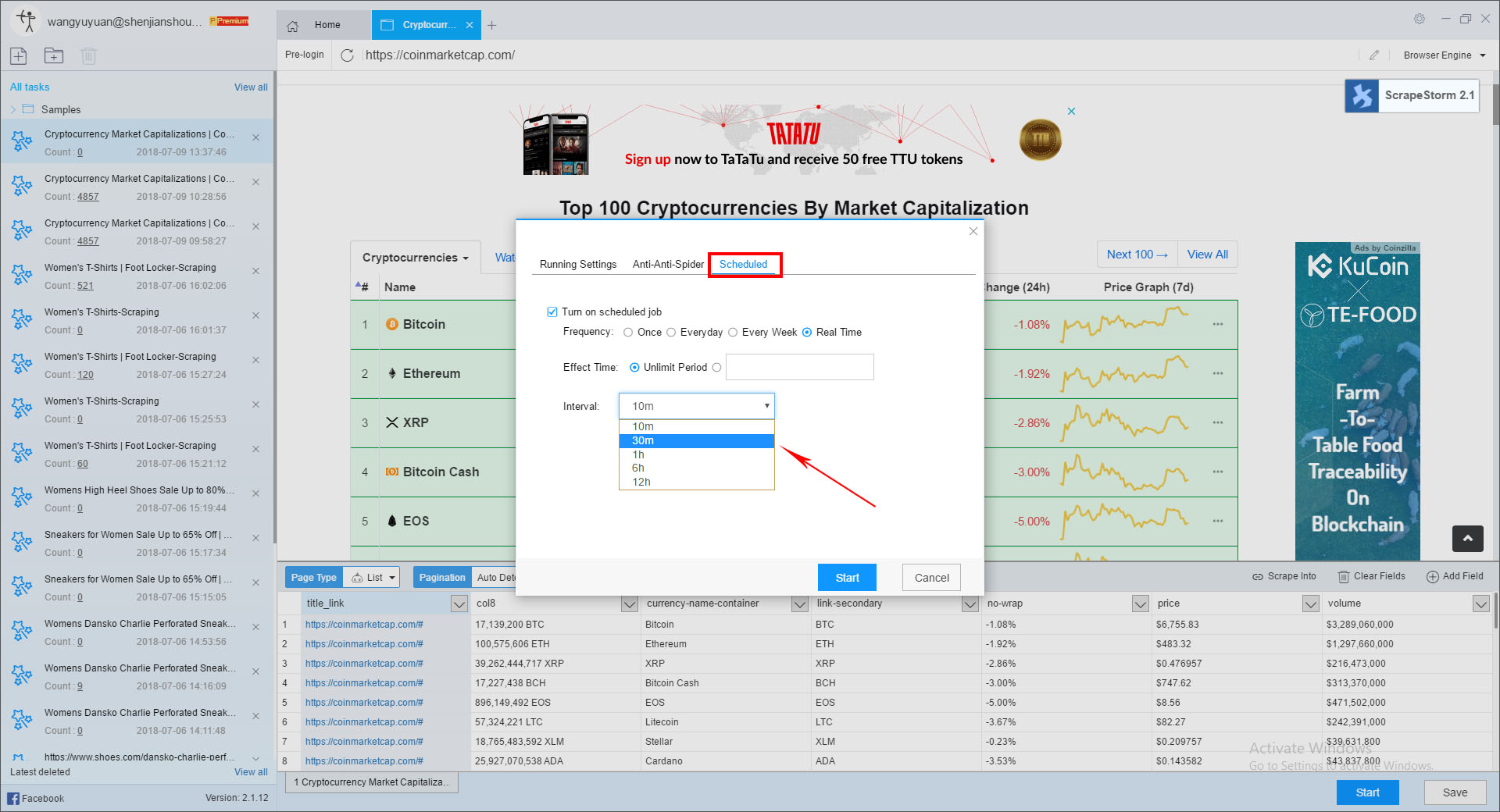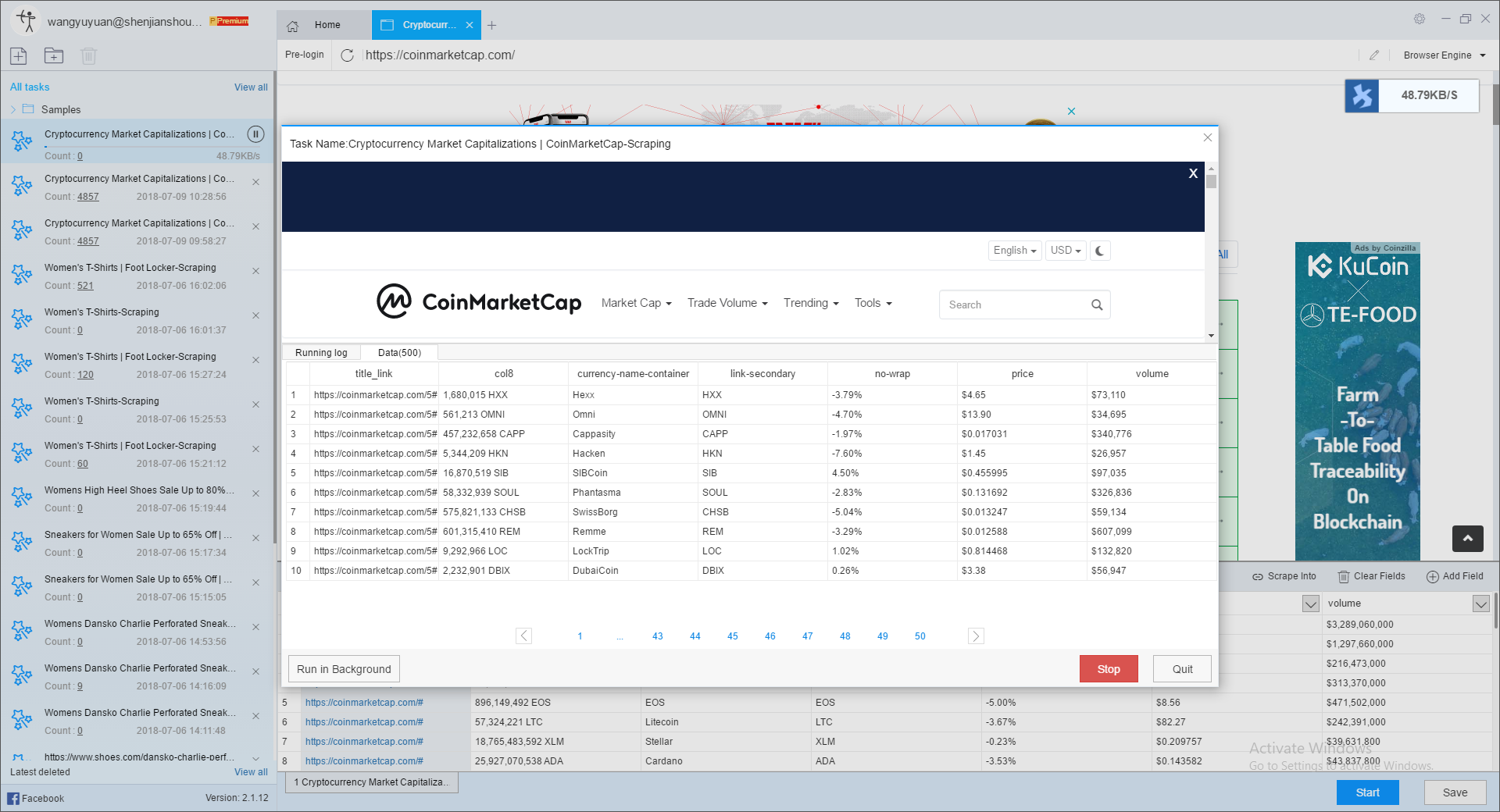 Click "Export" to download your data.
After the extraction is completed, you can export the data to a local file (including excel, html, csv, etc.) and a database.
The following image is a screenshot of the file exported to excel2007: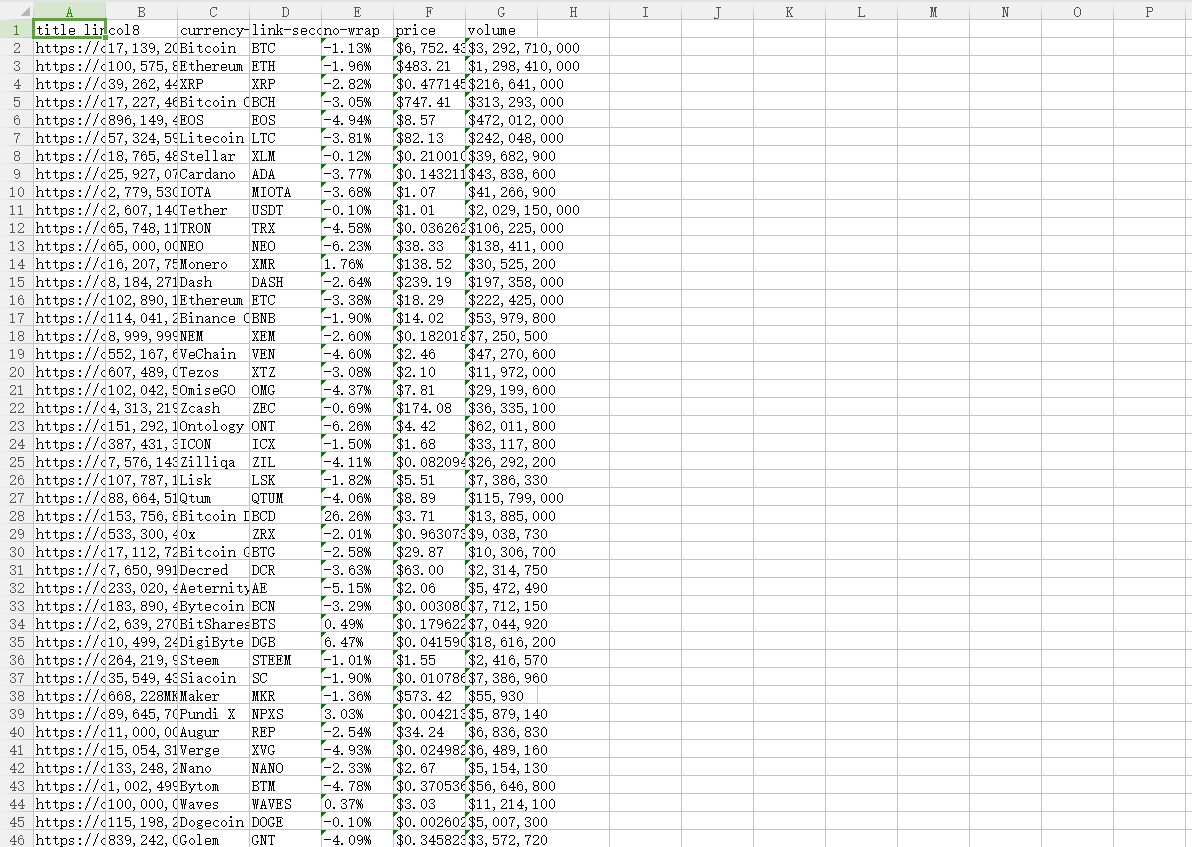 If you are still confused about the process, please watch the tutorial video as below: