Footlocker.com is the world's largest online retailer of sports goods. Through ScrapeStorm, we can analyze the popular styles and prices of recent sporting goods to analyze the fashion trends. The following is a detailed description of extracting products from Footlocker.com when pagination cannot be automatically recognized.
ScrapeStorm for Windows, MacOS and Linux Download:
Step 1. Creating a task.
Product list link: https://www.footlocker.com/Womens/T-Shirts/_-_/N-25Zif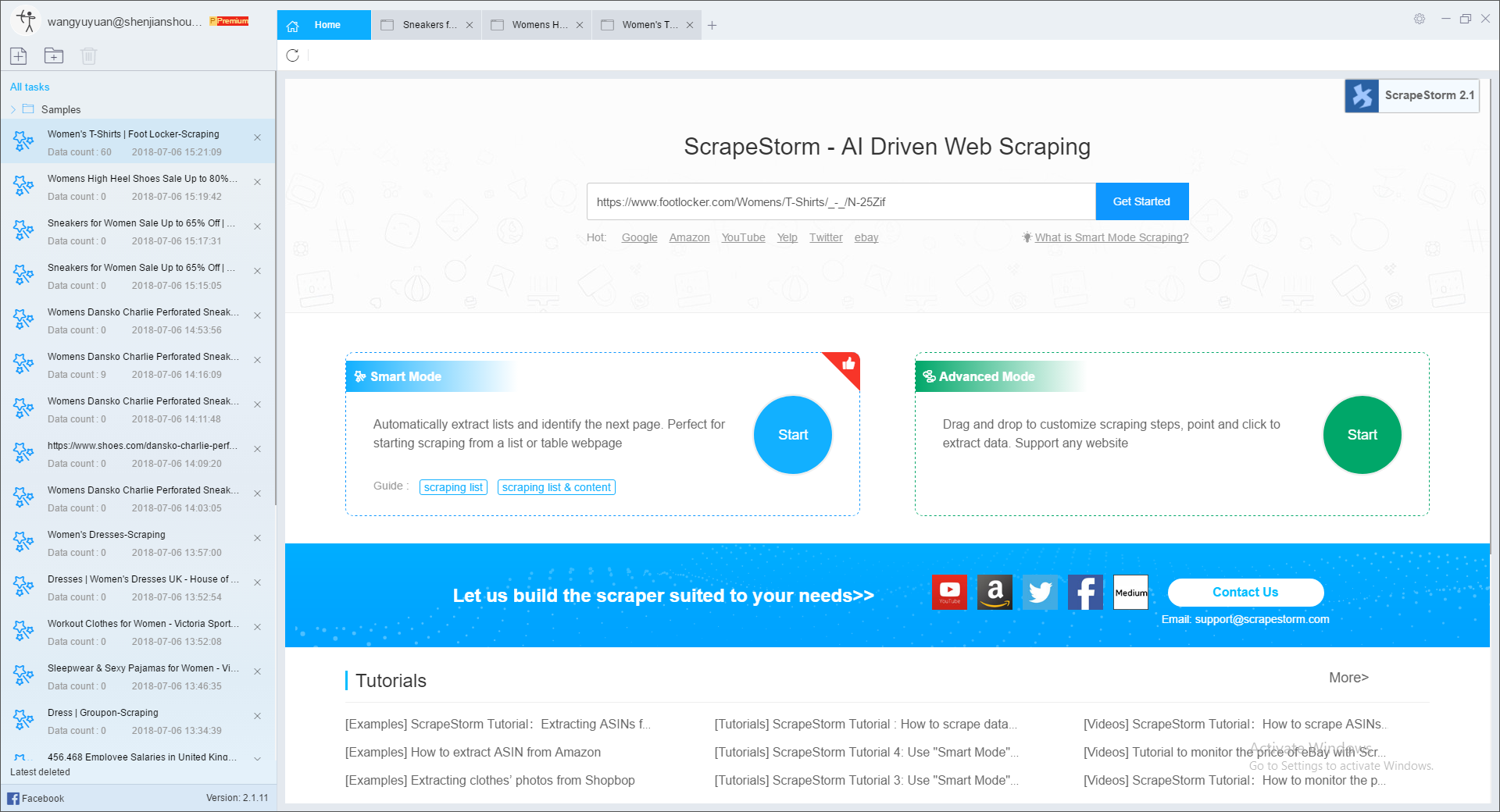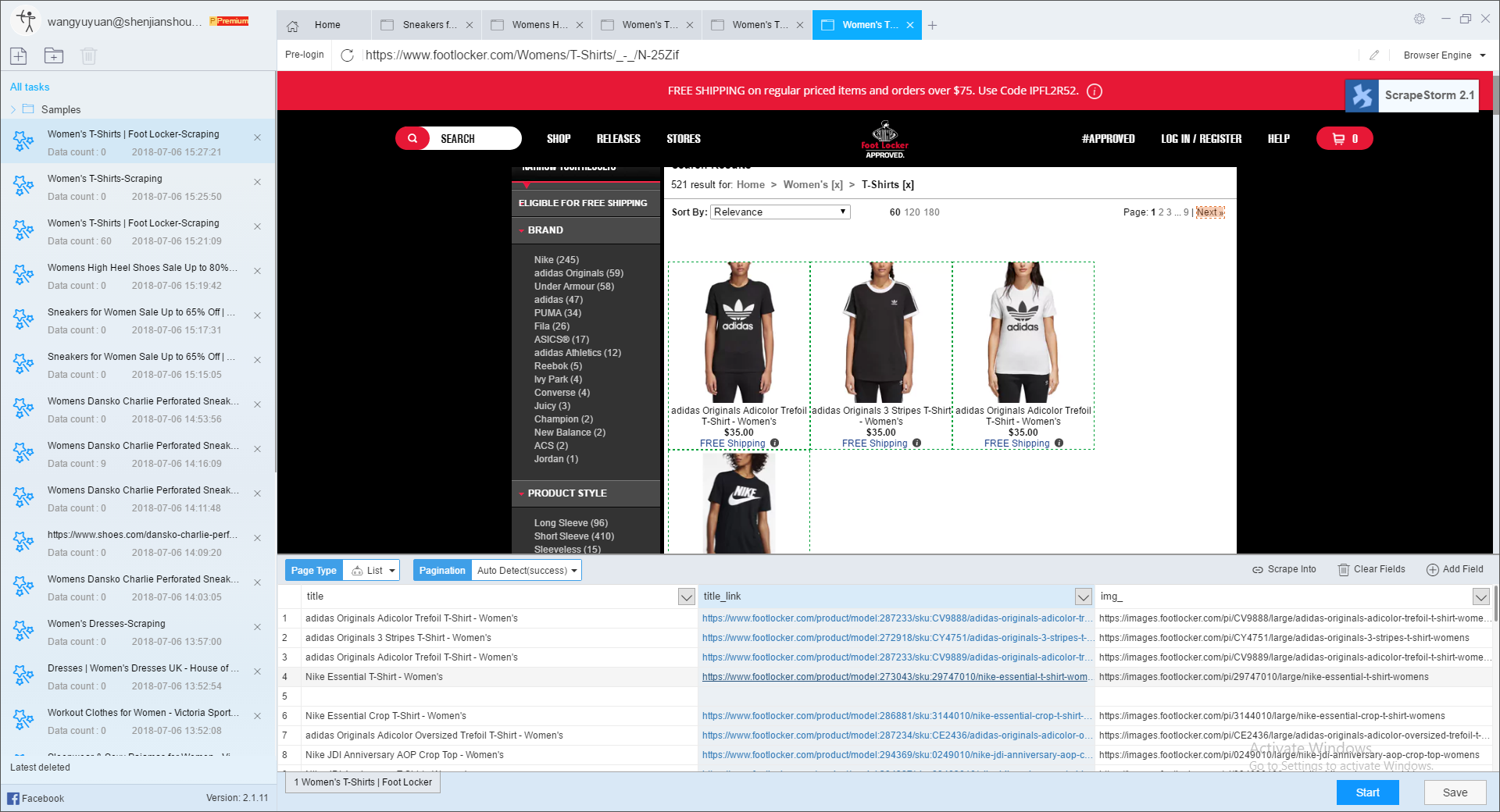 Step 2.Extracting data
If the software does not automatically recognize the pagination, click on "Manually Select"and select "Select Page Button" in the pagination, and then click "Next".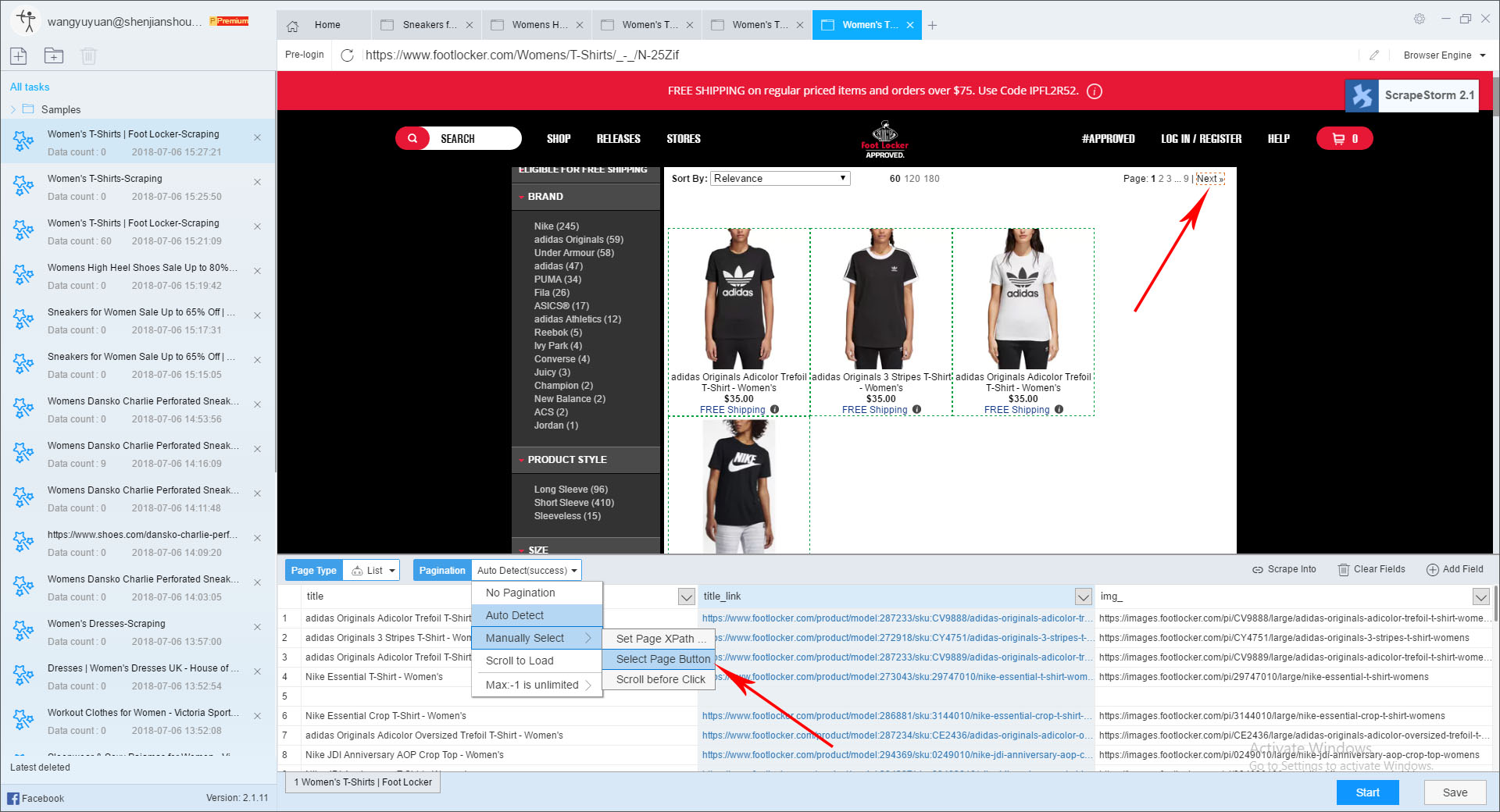 Click "Add Fields" to choose the element required.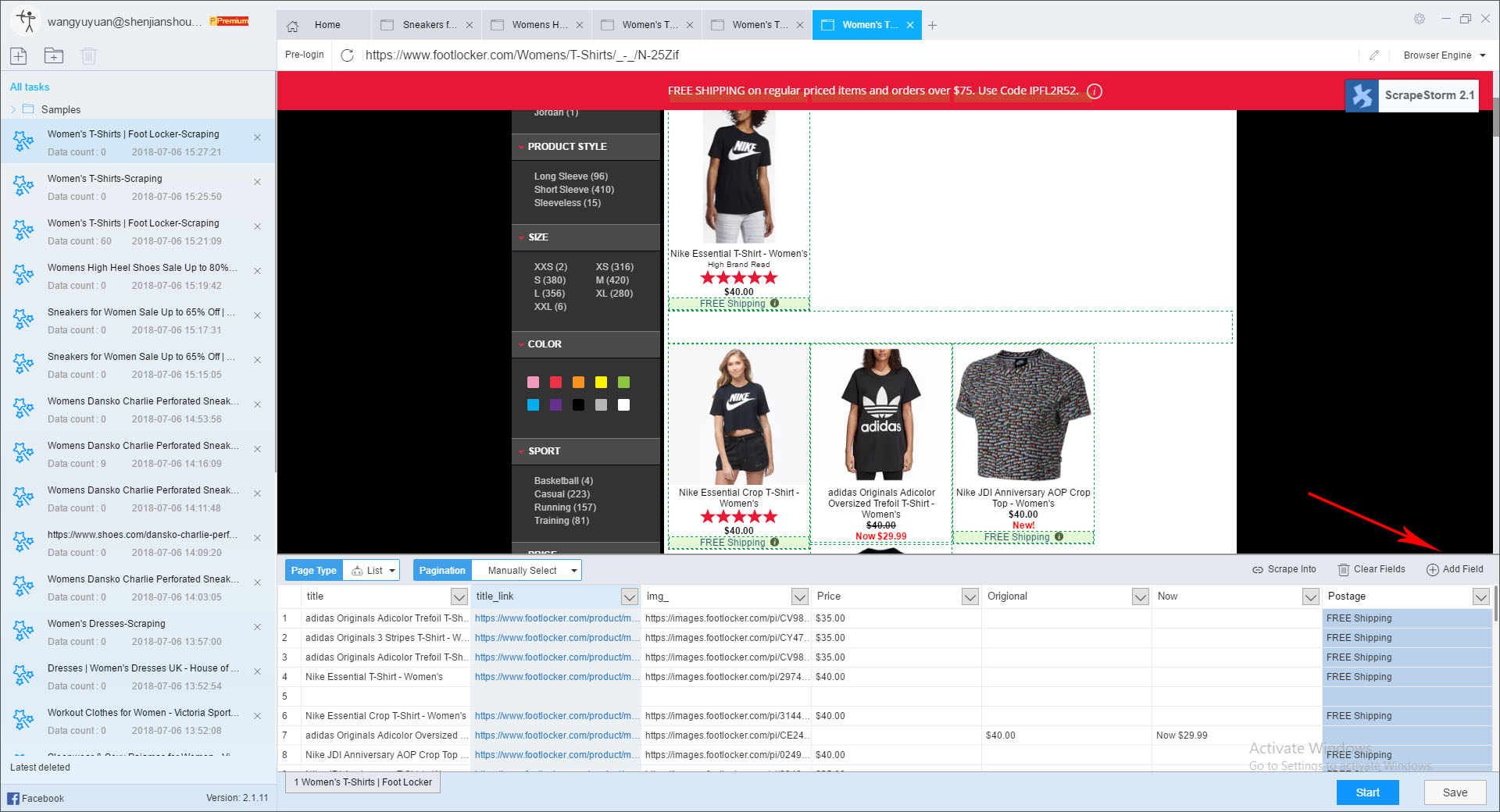 Click "Not Null" in the drop-down box, so there will be no blank lines in the final extracted data.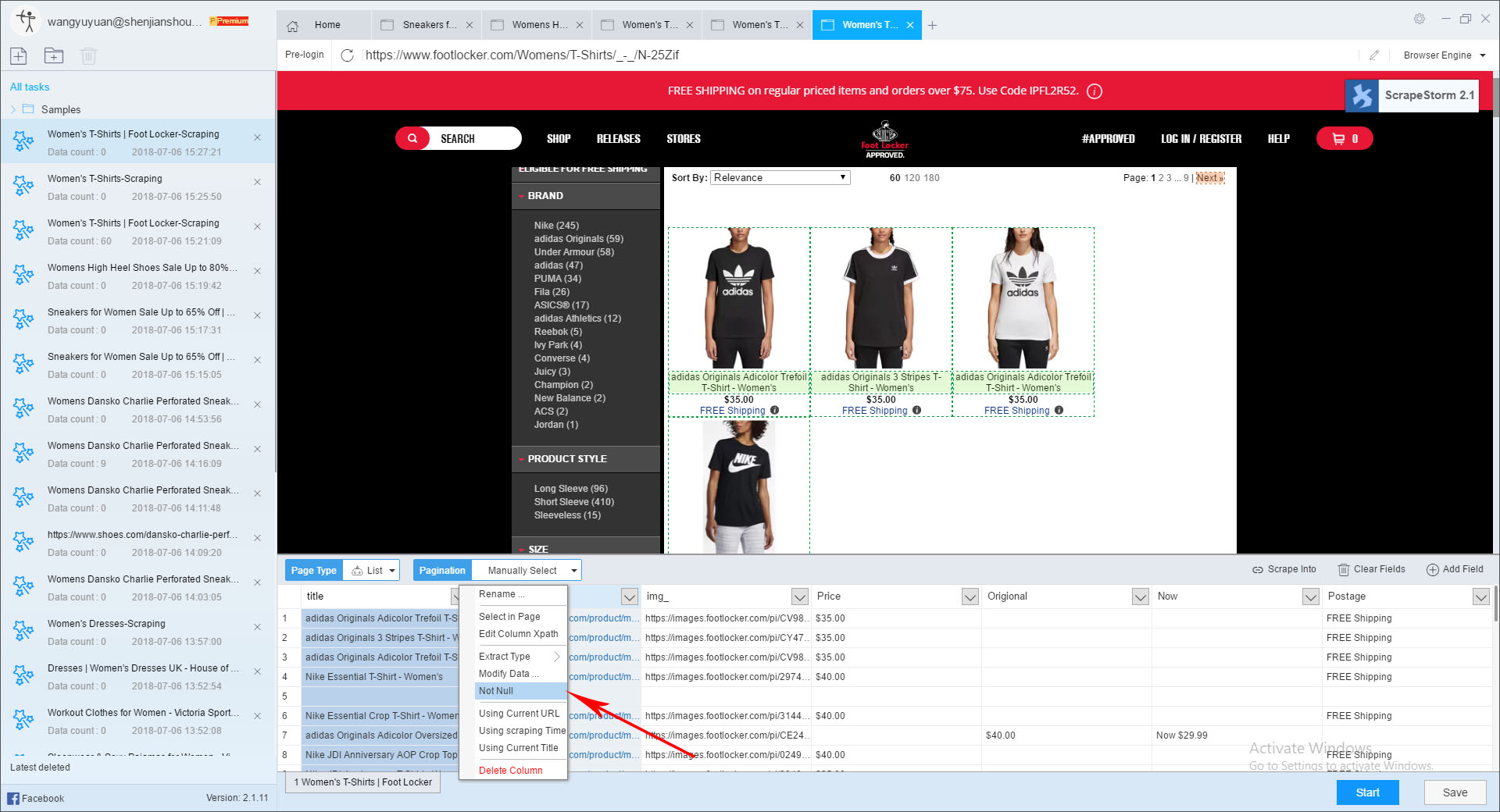 Step 3. Starting to extract.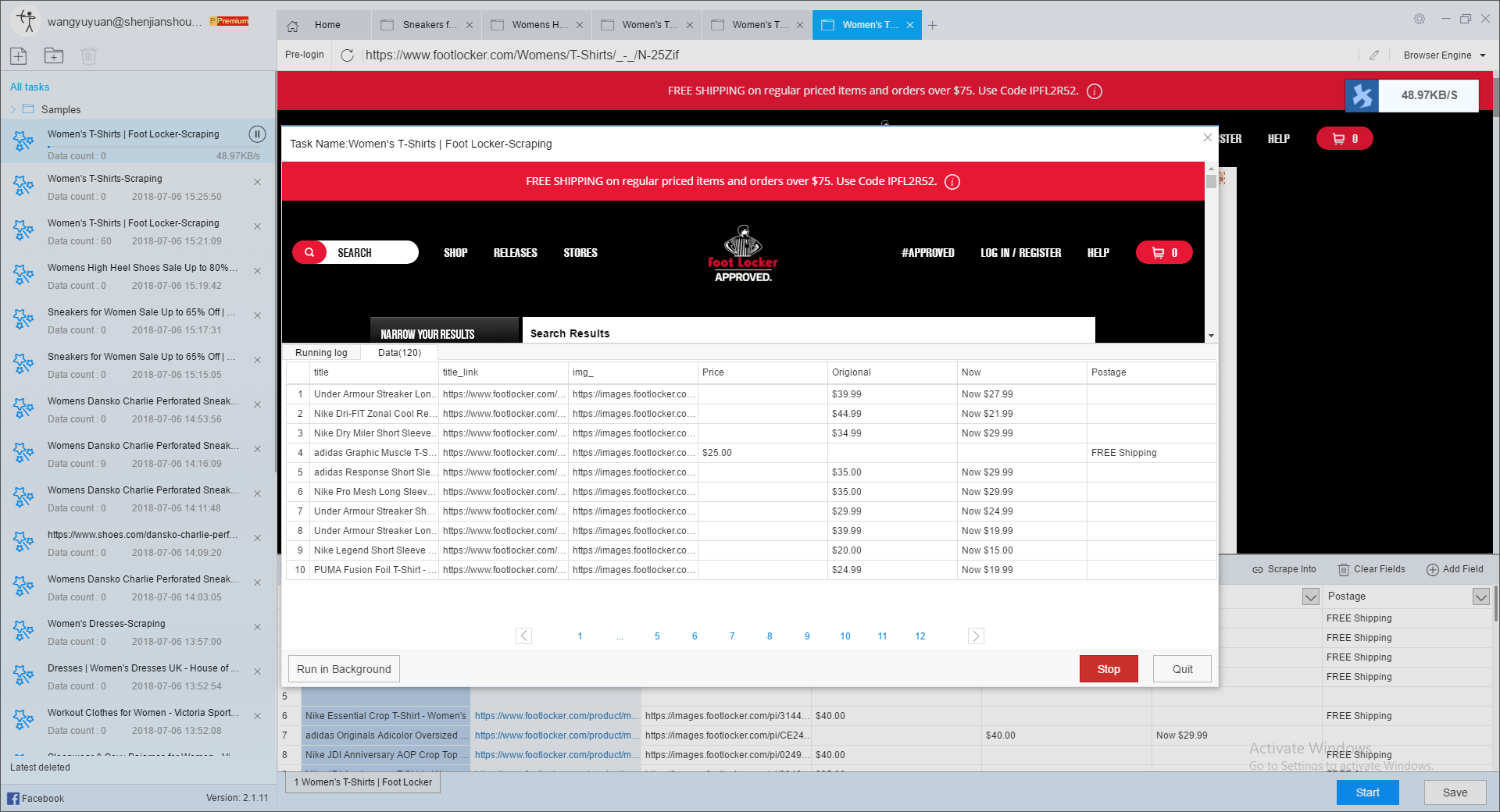 Click "Export" to download your data.
After the extraction is completed, you can export the data to a local file (including excel, html, csv, etc.) and a database.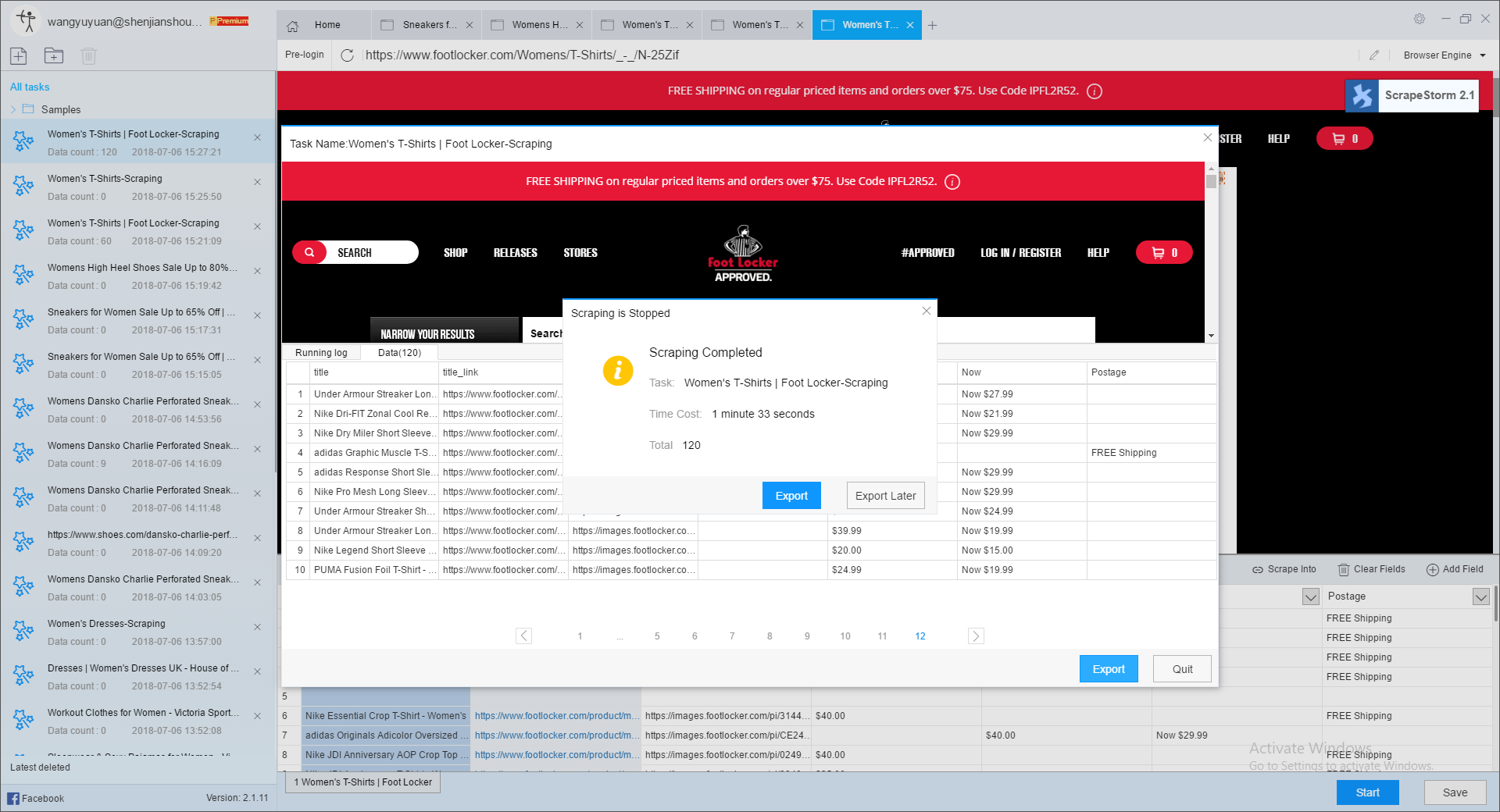 P.S. The data of the list page and the detail page will be merged during the extraction.
The following image is a screenshot of the file exported to excel2007: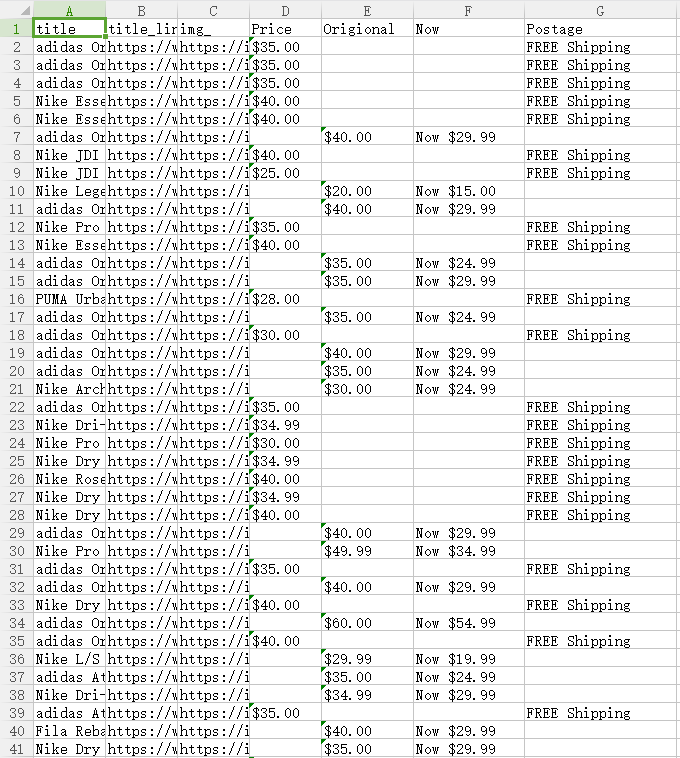 If you are still confused about the process, please watch the tutorial video as below: